Preventing food waste plays a pivotal role in the global fight against climate change. However, in times of rising energy and food prices, it is also proving to be key to reducing people's budgets.
The latest estimates suggest that around 931 million tonnes of food waste were generated in 2019. In Belgium, from "farm to fork," an average of 345 kg of food is wasted per person every year, making it the second most wasteful country in Europe, behind the Netherlands where the average per person is responsible for a shocking 541kg. On an individual level, around 37 kg of food is wasted per person every year, most of which is fruit and vegetables.
"If you think that around a third of the fruit or vegetables you buy is thrown away, that also means that a third of your budget for fruit or vegetables, or what you spend on shopping, is actually money thrown out the window," Laurine Poortmans of Danish food waste fighting Too Good To Go told The Brussels Times.
The shortages of grain and other crops, as well as the rising energy costs which are contributing to more expensive production, are resulting in a historic rise in food prices, meaning the cost of food waste is not only high for our planet — when we waste food, it goes to the landfill and rots, producing methane — but also for our wallets.
Change in mentality
On a national level, there is no annual monitoring of individual households' food waste, making it difficult to analyse whether the food waste issue is improving or worsening in the country.
However, based on data gathered by Too Good To Go's anti-food waste mobile application, which allows users to purchase unsold food from stores and eateries at the end of service to prevent it from being thrown away, there is a clear change in mentality toward food waste, according to Poortmans.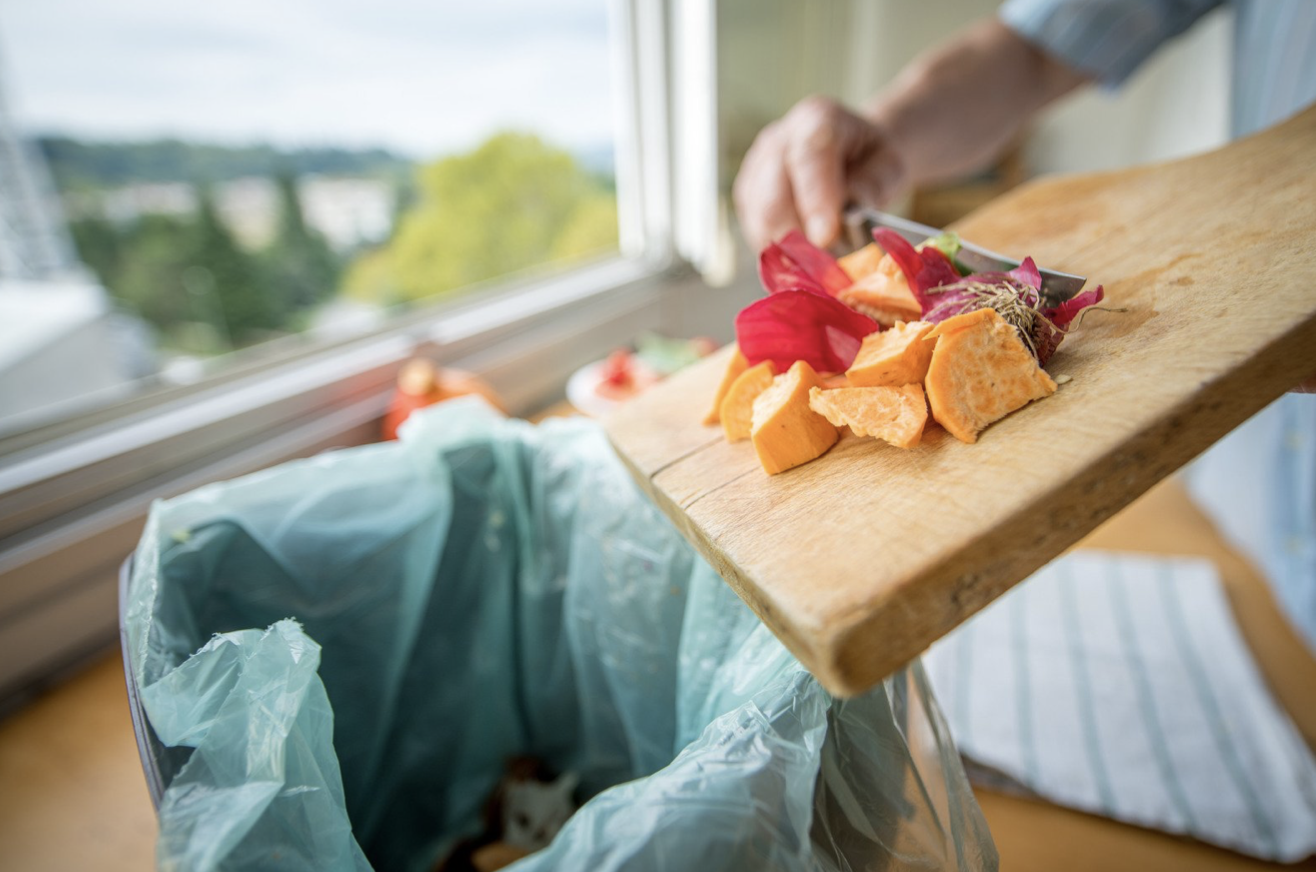 "Our business was set up in 2018, and since then, we have saved almost 7.5 million meals from being thrown away, and this figure is growing exponentially, as we reach new records of the number of saved meals every month," she said.
In four years' time, the app has reached two million users. "That shows that there is interest among Belgians to stop food waste and that the concept is catching on."
Win-win-win situation
This shift in mentality from the consumer's side has in turn also driven businesses to engage themselves on the issue. Since its creation, Too Good To Go has partnered up with 5,600 traders, supermarkets and restaurants, who make their leftover food available at a cheaper price via the app at the end of the day.
"When looking at marketing surveys, it is becoming increasingly clear that consumers expect more than words from food companies. They really want to see actions and facts, and will no longer just take companies for their words, so we also notice that thanks to consumers, companies are also making changes," Poortmans explained.
Related News
Meanwhile, governments and businesses alike are required by the United Nations' Sustainable Development Goals (12.3) to take action to tackle food waste, which is further driving "a real mentality switch."
"When you think of it, it's a win-win-win situation. Aside from helping businesses financially, putting their leftover food on the app benefits the environment, but also the people, because consumers can then buy fresh food for less money and in these times, which can certainly count with the increase of food prices," Poortmans said.
Small-scale food waste fight
As today marks International Food Waste Day, Poortmans shared some everyday tips on how consumers themselves can fight food waste on a smaller scale.
Look, smell, taste
"Our own research has shown that three out of four Belgians do not know the difference between 'best-before' and 'use-by' dates, and a lot of food is wasted because of that. So knowing the difference is vital here," she said.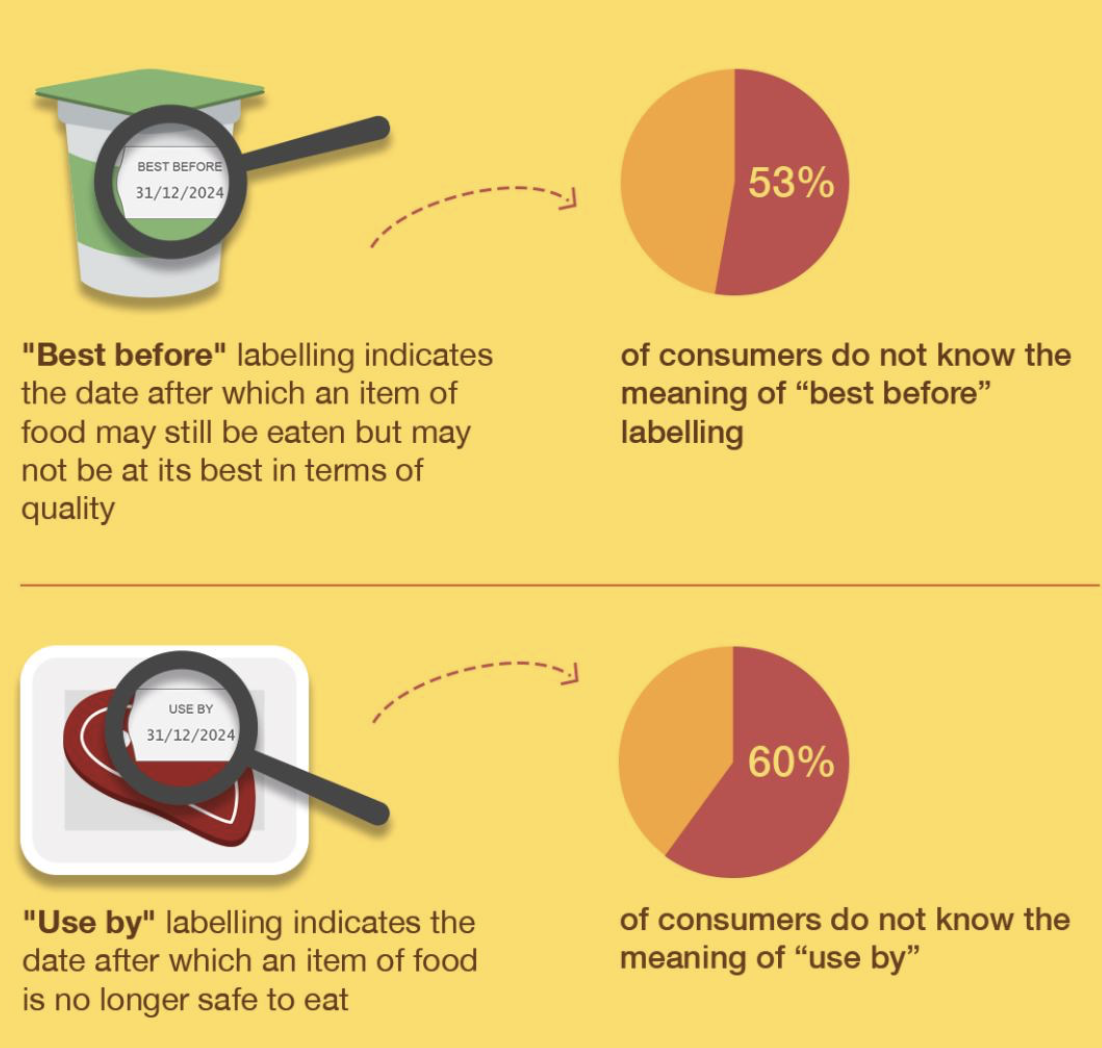 Since last year, several food producers and supermarkets include a pictogram on products that aims to clarify best-before dates by making a clear distinction between the two types of expiry dates to avoid people throwing products away when they are still edible and encouraging people to "look at, smell and taste" first.
Planning ahead and storing food
Planning your meals and making a shopping list before going to the grocery store helps because you will also first look at what is left in the fridge and pantry and then avoid buying superfluous items, which often end up expiring and being thrown away," Poortmans said.
She added that properly storing food is another easy step to take, "but one that could be done better by many people." She explained that keeping bananas away from other fruit and labelling when milk and other dairy products were opened will help decrease household food waste.
Be creative with ingredients
"You can make a lot of other things the next day with leftover vegetables and other products," Poortmans explained. "But, you can also use a lot more from fresh vegetables than you think. Often, you can use the entire vegetable, stem and all.
From adding oven vegetables to quiches the following day to using the stem of broccoli for soup or broth, there are lots of recipes online explaining how to use leftovers and under-appreciated parts of fruits and vegetables.