Belgium's beloved wolf family just got bigger: Noëlla gave birth to new cubs in Limburg.
The number of cubs is not yet known, but images from wildlife cameras indicate that she gave birth at some point between 13 and 28 April.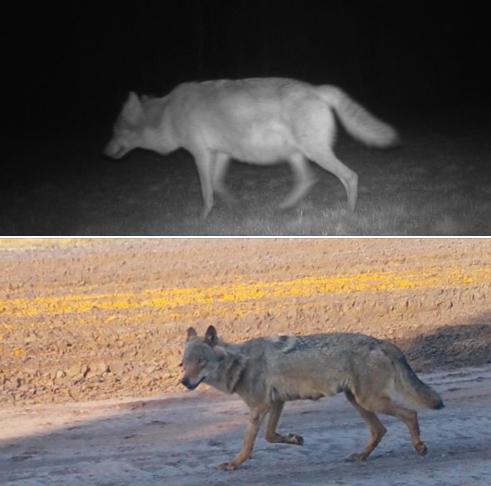 "The number of cubs is unknown, and will remain so for some time because they are still hidden and we do not want to disturb the animals at this moment," reads a statement from Nature and Forest and the Institute for Nature and Forest Research (INBO).
Related News
"It seems that there are still two cubs left from 2021, so the situation is very similar to the one of exactly one year ago: the raising of the cubs will be done by the two parents and two yearlings."
New cubs also mean a broader search for food. INBO warned that wolf protection measures remain important for the farmers in the area.