As spring brings us warm and sunny weather, Brussels residents have swapped umbrellas for sunscreen and are spending their weekends and afternoons making the most of the sunny days.
With guinguettes reopening in our favourite parks and plenty of festivals and activities taking place, the city's many parks offer a great getaway from the buzzing city.
We asked our readers about their favourite parks to compile a Top 10 list of Brussels parks to sit back in, unwind, and catch some much-needed vitamin D.
1. Parc du Cinquantenaire
Located in the heart of the European quarter, Parc du Cinquantenaire is a real crowd-pleaser. It was built in 1880 on the occasion of the 50th anniversary of Belgium's independence, hence the name.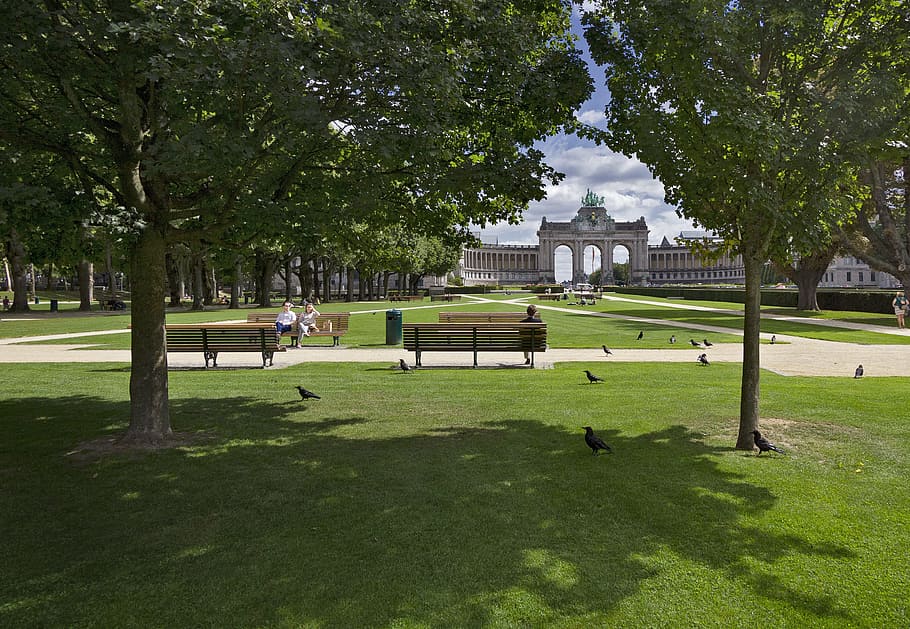 With expansive gardens and fountains, beautiful buildings and tall trees, it has everything you need on a day out – right down to the ubiquitous waffle van.
2. Parc Josaphat
Lesser known is Parc Josaphat in Schaerbeek, filled with trees, ponds and sculptures. It's where the Schaerbeekois flock any day of the year, but the calm park truly comes to life during the warmer days.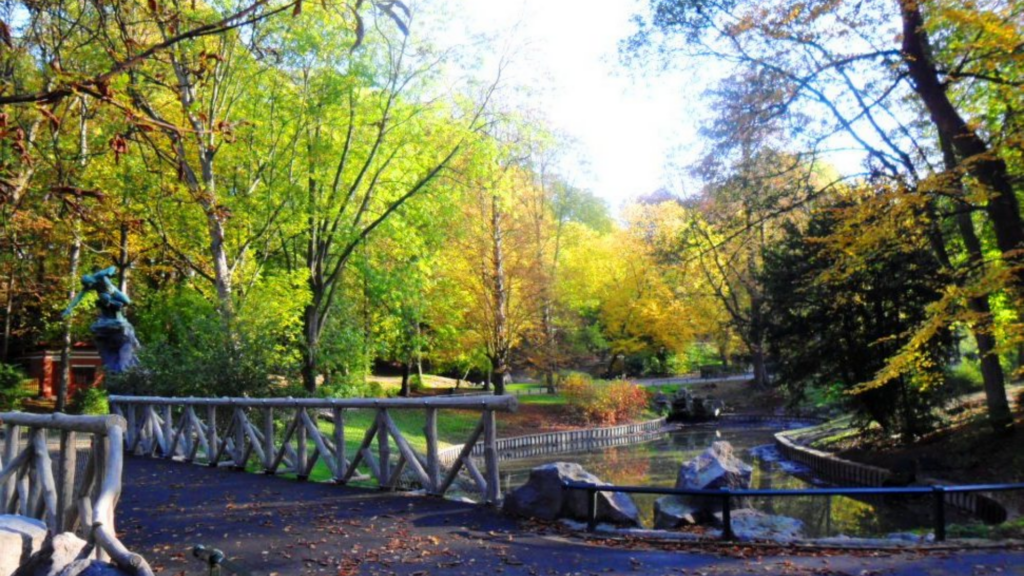 With loads of community events and activities on the weekends, there is always something going on.
3. Parc de Laeken
Voted Brussels' most beautiful park, Parc de Laeken sits close by the Atomium (in Parc d'Ossghem). The spacious park is brimming with magnolia trees and greenery.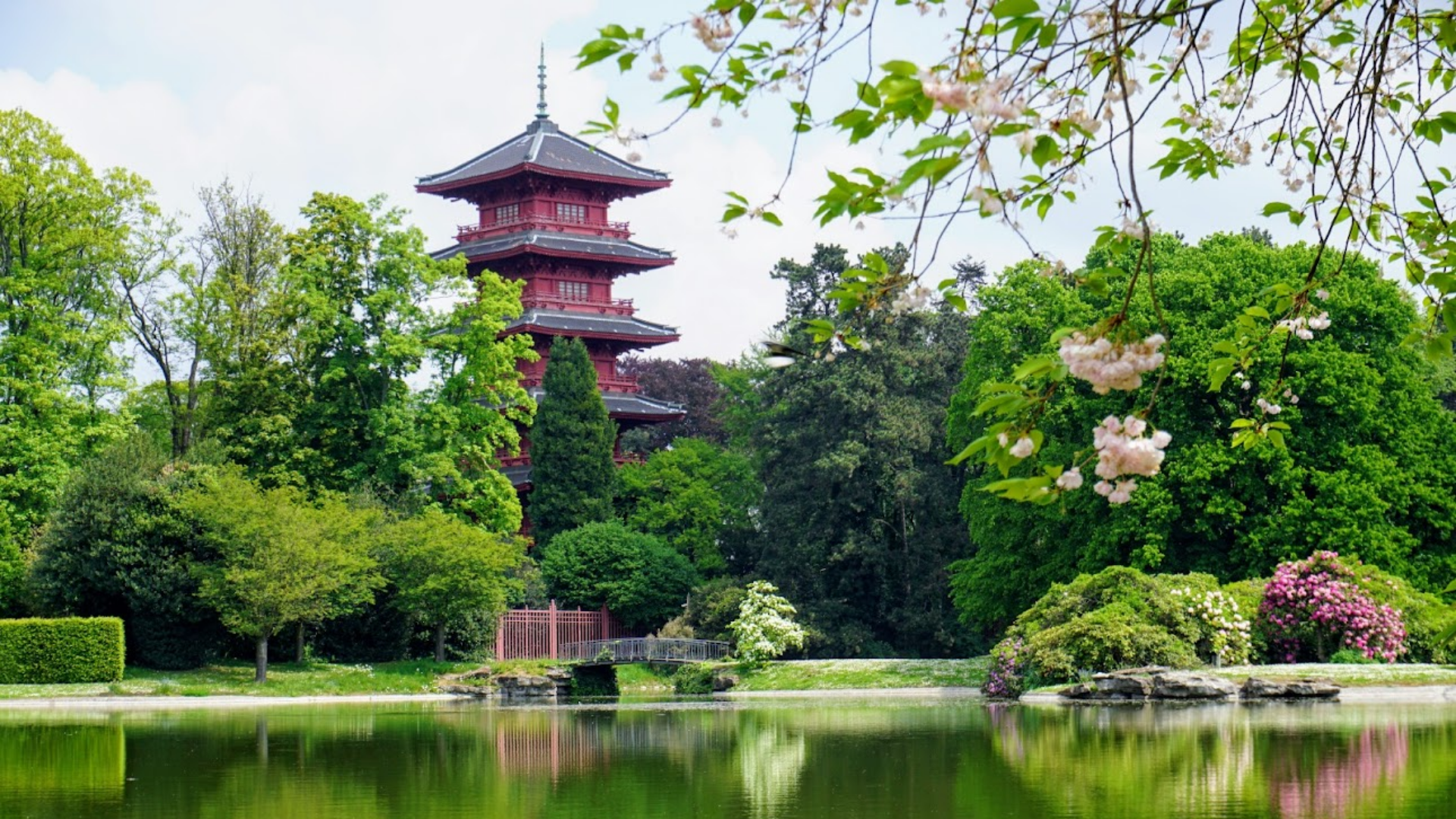 It is also home to the Royal Greenhouses, a vast monument to Leopold II that only opens its doors to public three weeks per year, but is still a majestic site even when you cannot enter. However, you can visit the gorgeous garden of the Japanese tower.
4. Bois de la Cambre
Bois de la Cambre is truly Brussels' green lung. At the very end of Avenue Louise, this stunning park feels more like a forest and is a year-round destination for walking, exercise and relaxing.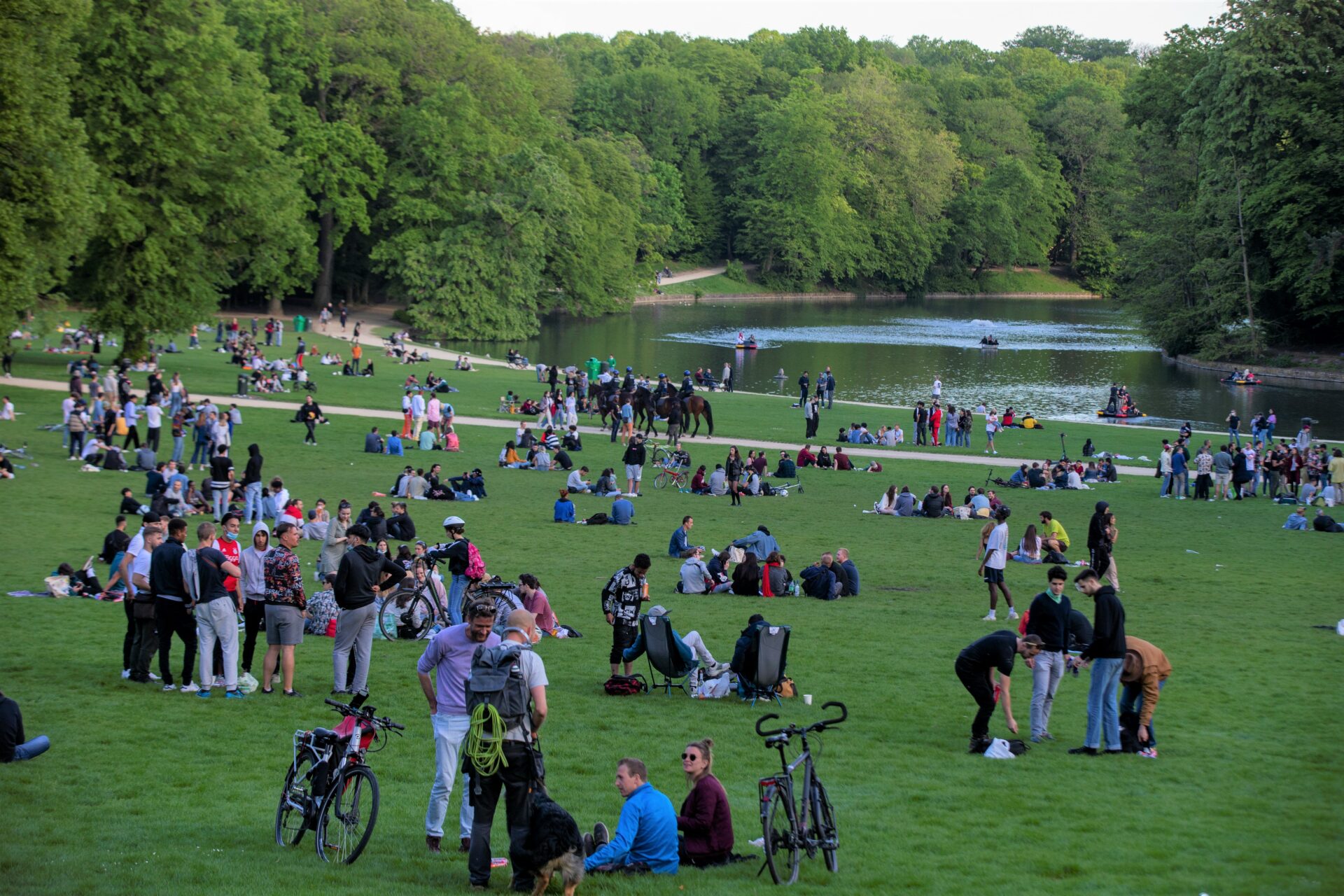 Following public consultation, the roads within the park have been closed off, adding to the sense of calm. Head here to escape the heat and hustle and bustle of the city!
5. Sonian Forest
An extension of Bois de la Cambre is the Sonian Forest, on the south-eastern edge of Brussels. What was once the favourite hunting ground of the Habsburg Imperial family (even featuring in paintings at the Louvre) was inscribed as a UNESCO World Heritage Site in 2017.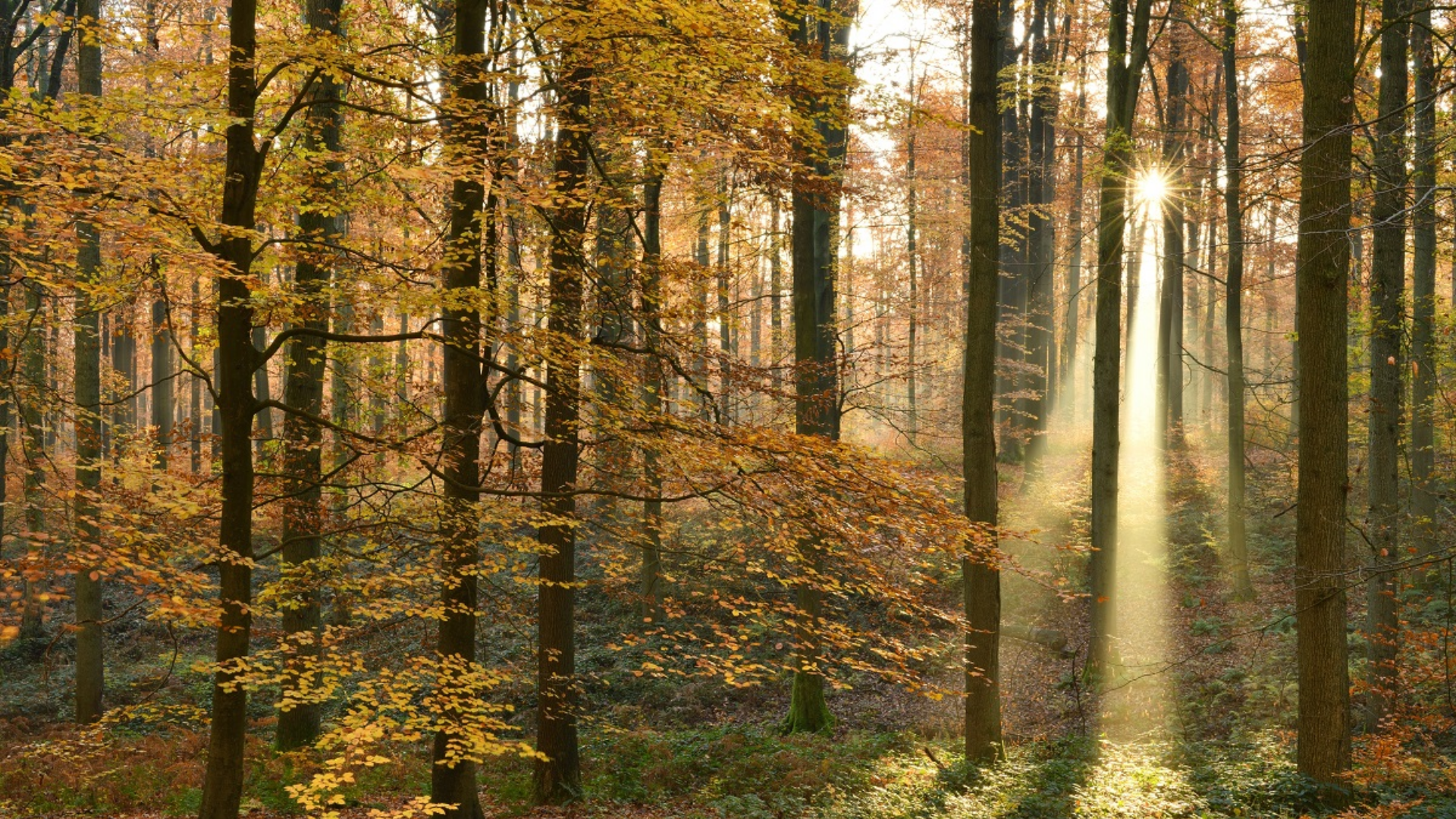 With paths for hiking, cycling and horse riding, the Sonian Forest offers something for everyone. Popular in all seasons, don't forget about this beautiful forest when autumn comes and the turning leaves create a picturesque fairy-tale.
6. Parc de Forest
Parc de Forest offers open, grassy expanses and wooded paths, beautiful flower beds and magnificent tree-lined lawns. The highest point of the park, which is also one of the highest points in the city, offers a panoramic urban view that you don't want to miss.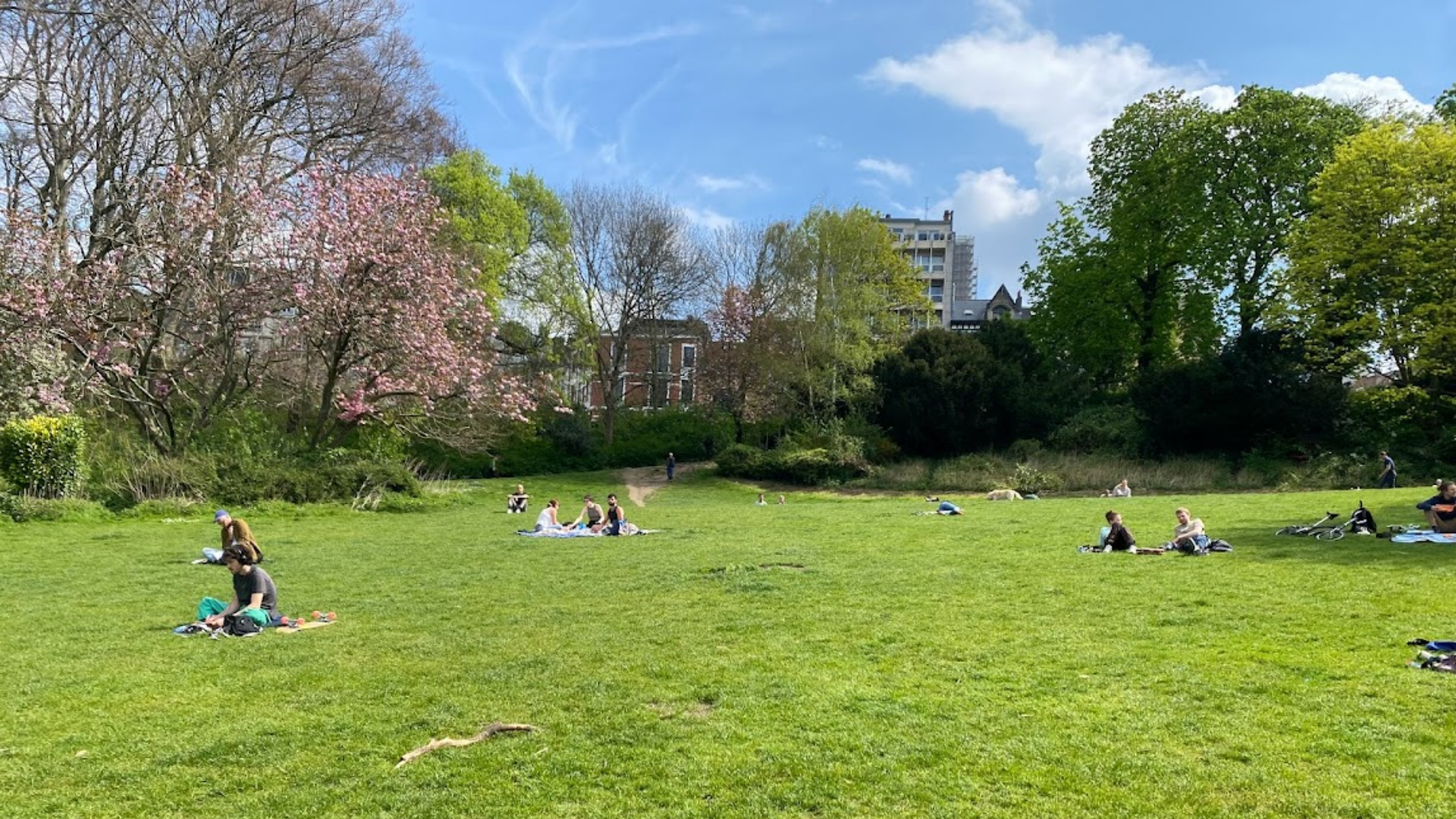 Popular with dog owners for letting their four-legged friends run loose, though people also love having picnics and parties here. And it wouldn't be a Brussels park without a guinguette, so even if walking isn't for you, you can always go for a beer in the summer sun.
7. Parc Duden
Parc Duden is only separated from Parc de Forest by the small square Lainé and is just as pleasant. With wooded paths, grassy fields and trees for shade, it's an idyllic spot for a leg-stretch or a coffee with a friend.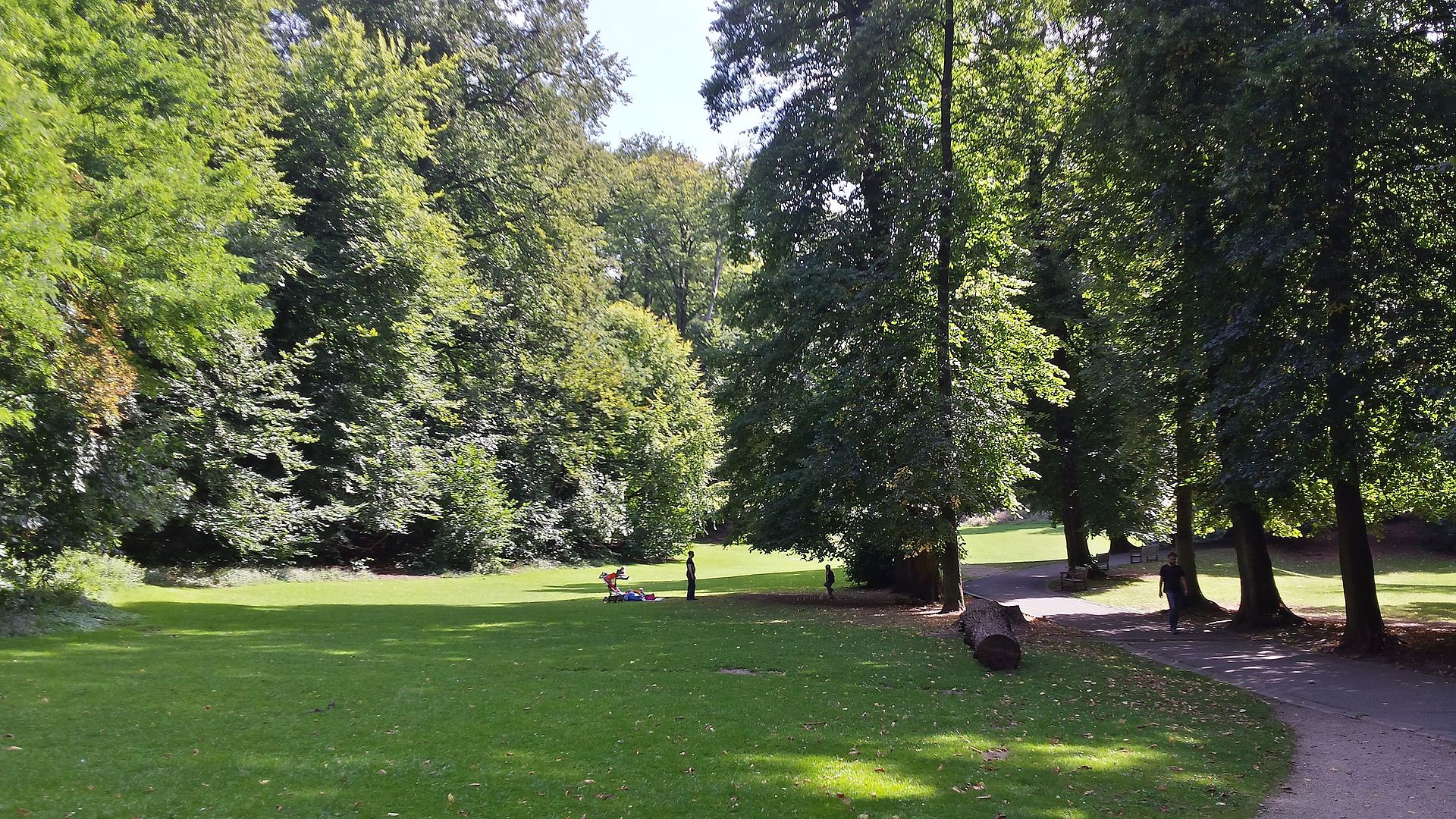 The park is home to elegant landmarks and statues, as well as the "Duden Parc château" castle hosting a School of Arts, LUCA.
8. Parc Tenbosch
Smaller than many of the aforementioned green spaces, Parc Tenbosch is a beautiful oasis in Ixelles. With a playground, a football pitch and a pétanque terrain, this wonderful little park punches above its weight.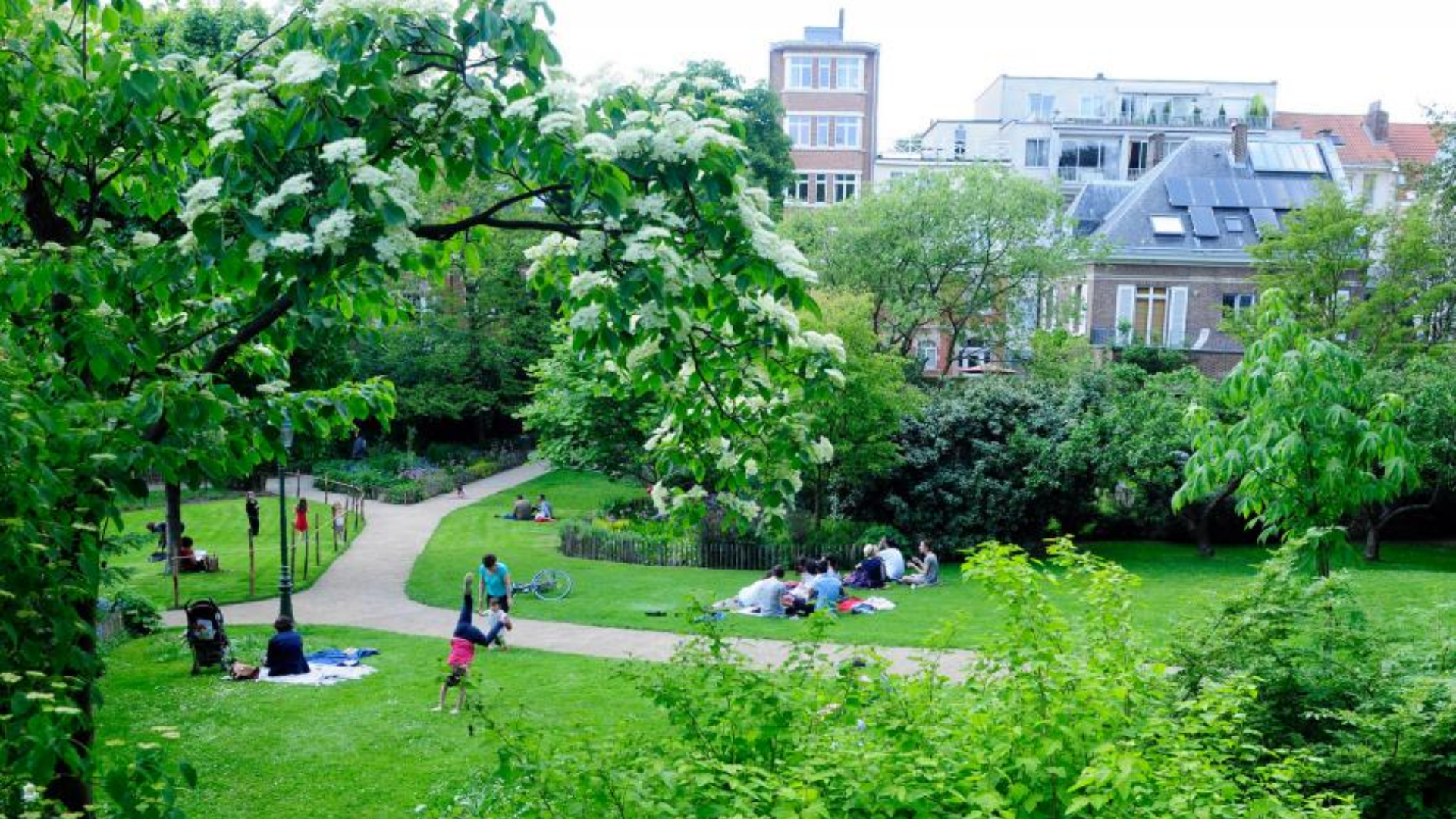 Despite its size, this is a favourite for families and those who need a nature break in the heart of the city. The surrounding streets are bustling with cafes and coffee shops, making it an ideal location to enjoy lunch or a coffee.
9. Parc Léopold
The European quarter has a green refuge for those spending time in offices and behind screens, as workers in the area love to unwind and enjoy some quiet in Parc Léopold. Bring a book or a friend, and good times are guaranteed.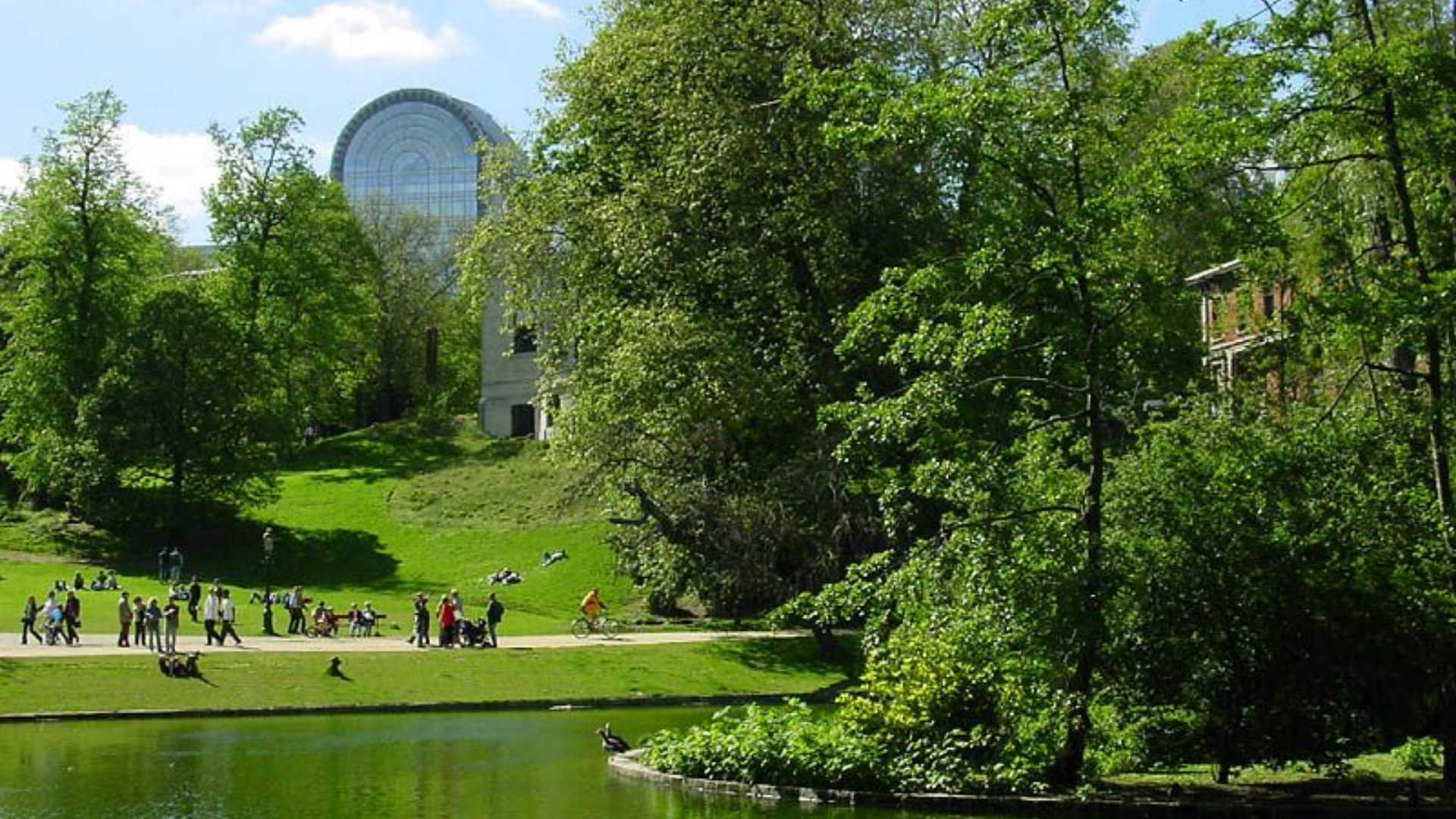 Plan your casual meetings at Grand Central, and if you get hungry, pop by Living Room for a cup of tea and dessert.
10. Brussels Park
Last but most certainly not least is Brussels Park, also known as Park Royal. Bang in the heart of the city, the park might not be the greenest but it may be the most fun, as it hosts various events throughout the year.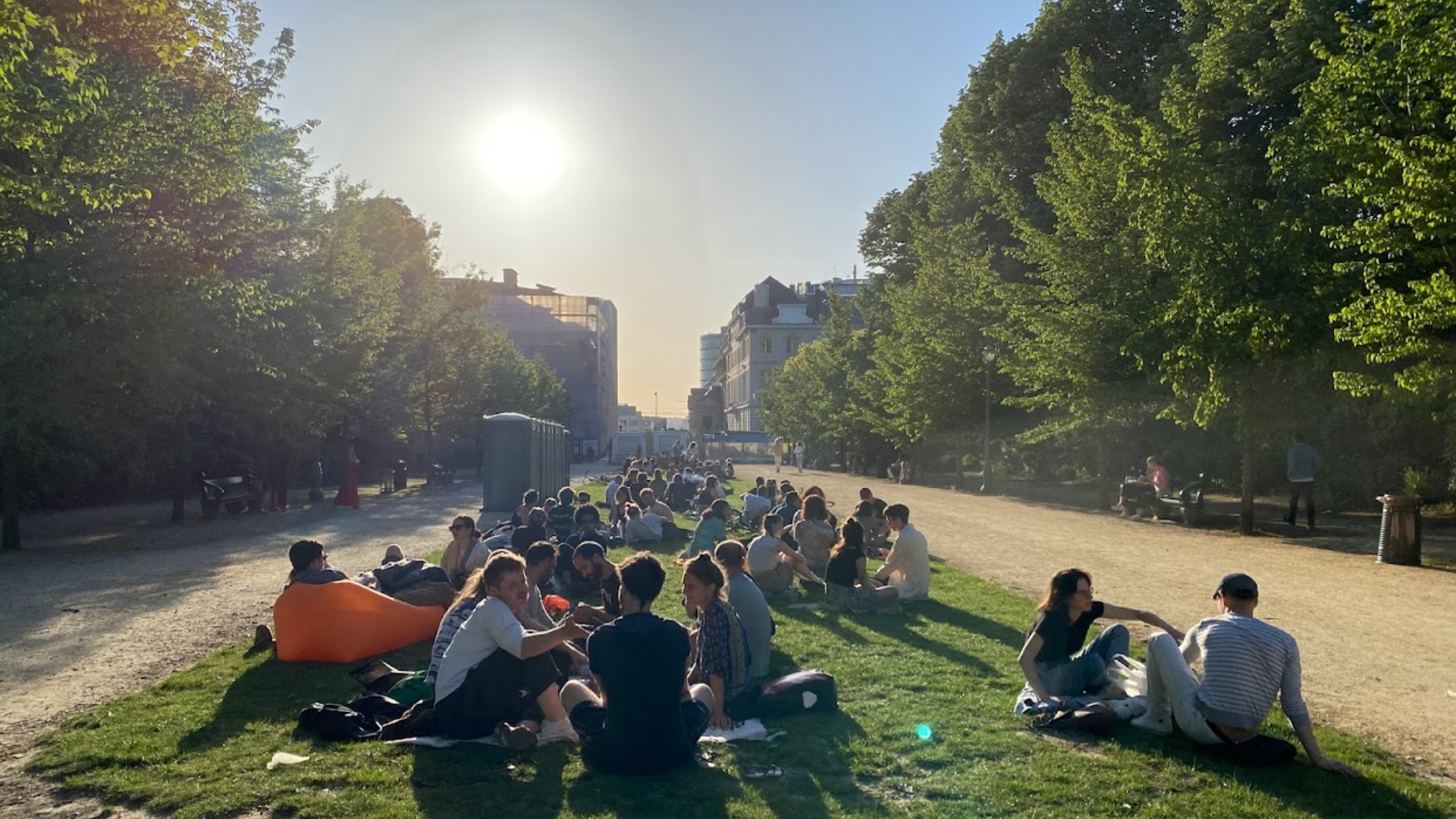 With two lively kiosks offering beer and live music, as well as food festivals, concerts and celebrations, Brussels Park is known for good times.