The Convert, Stefan Hertmans's remarkable story of an 11th century woman on the run, is now a new opera playing in Ghent and Antwerp. The Brussels Times speaks to director Hans Op De Beeck and composer Wim Henderickx about their audacious adaptation.
Directing an opera is, by any stretch of the imagination, a full-time job. So when the credits of a new production reveal that the director has also designed the costumes and the scenography – including painting all of the backdrops himself – it seems like an astonishing undertaking.
"Yes, I only truly began to realise that once I started," says Hans Op De Beeck, director of The Convert, a new English-language opera produced by Opera Ballet Vlaanderen. He laughs as he says it, and perhaps it's out of relief, as the work is largely behind him: The Convert premiered on 10 May in Antwerp.
The Convert is based on the acclaimed 2016 novel of the same name, the English translation of De Bekeerlinge by Belgian author Stefan Hertmans. It was widely praised internationally for both its function – the true tale of an 11th century French girl who fled her wealthy Christian family to marry a Jewish boy – and its form, a hybrid structure that sees an emotional Hertmans inserting himself into the story, protective of the lovestruck teenager from 1,000 years ago who is on a collision course with the First Crusade.
The tale of Vigdis, based on a real woman, is epic and worthy of an opera, insists composer Wim Henderickx, who says he began writing the music in his head even as he was still reading the book.
"I had done so much musical theatre and orchestral works, and it had been a long time since I'd worked with opera," he says from his home in Antwerp's Jewish quarter. "Opera needs a big story, but when you go looking for something, you never find it. And then here comes this book."
Having penned two chamber operas in the past, he was keen to do something bigger, a real "grand opera," he says. And The Convert had it all. Impossible love, overseas voyages, flight and pursuit, religious persecution. "I heard the book," says Henderickx. "I didn't read the book. I heard the book."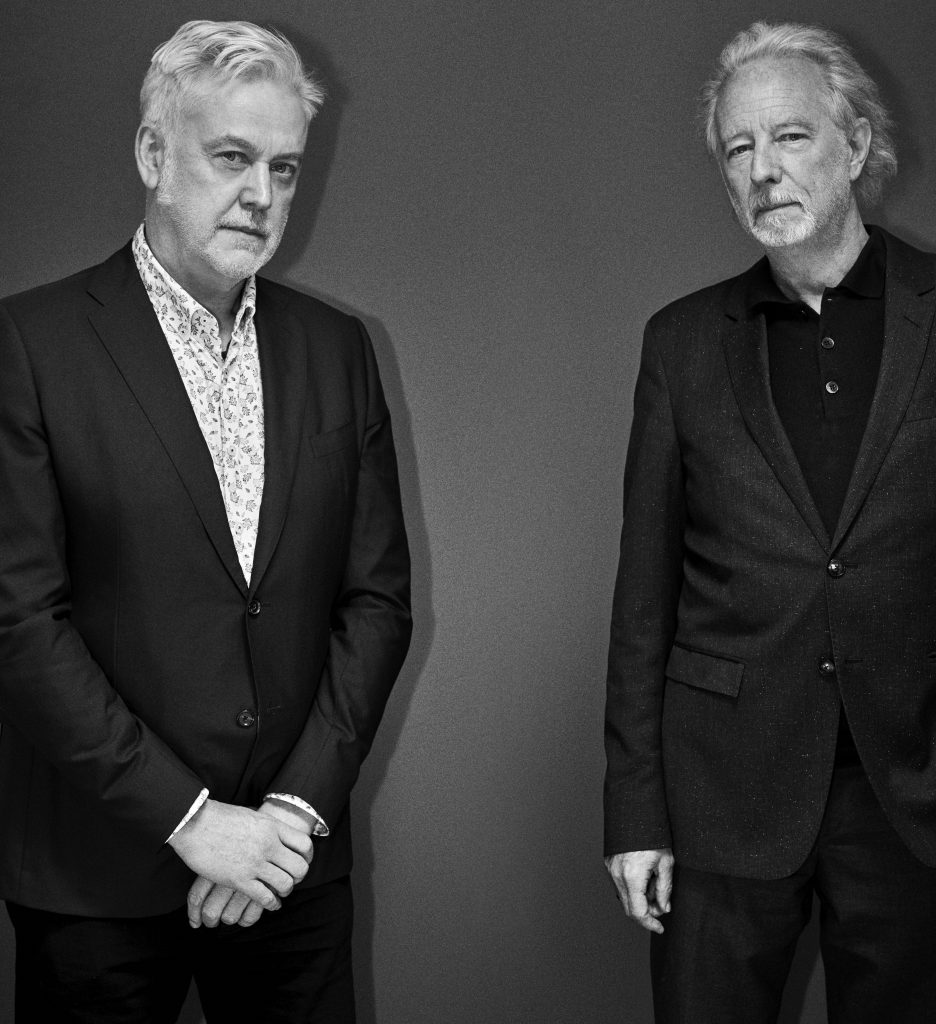 Henderickx has long incorporated non-Western music into his compositions. "The story takes place in the 11th century, and I love old music," he says. "And I love world music, and I immediately felt that I could translate this story using all kinds of musical references – contemporary, experimental, cinematic."
It is, then, not a grand opera in the "traditional" sense, a concept that both Henderickx and Op De Beeck eschew. "I wanted to interfere" with the traditions of the genre, explains Henderickx. "I wanted a holistic sound that mixes different colours."
He would never, for example, have a klezmer ensemble playing an aria about Judaism. "That would be too obvious, too simple," Henderickx says. "I want people to question the sound. Is this old music, a troubadour, contemporary music, world music? I mix the sound like I mix the culture like I mix amateurs with professionals. Some people maybe be critical of that, but that's the 21st century to me."
High art, low culture
Op De Beeck's sets and costumes, meanwhile, also transcend expectations. While the story technically takes place in the 11th century, he did not create a period piece. "I can't do that," he says emphatically. "I embrace the liberty I have as a creative person. If I had to make historically correct costumes, why would I bother?"
His approach intrigued both Henderickx and Opera Ballet Vlaanderen: everyone knew that Op De Beeck would play with the visuals in a wholly distinct way. He is one of Belgium's most famous visual artists, with a reputation for creating video, paintings and installations with combined elements that transcend reality.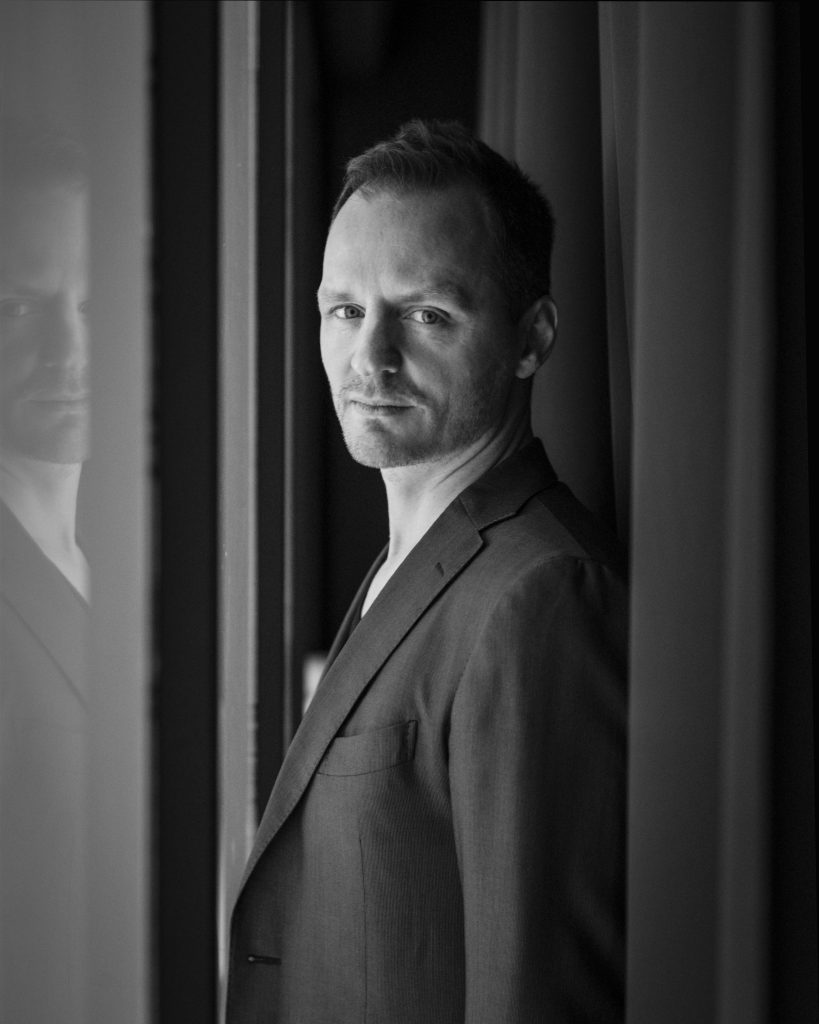 "I am always very happy to mingle what we call high and low culture, the meta-references with, you know, empty pizza boxes or soda cans," says Op De Beeck. "Mixing contemporary nonsense with historical references, so it's always anachronistic. I think the task of an artist today is to find a precise balance between form and content. But the very form or the very content itself, you can't go wrong."
Op De Beeck's work is featured in at least 30 biennials and exhibitions a year all over the world. He eventually moved towards large-scale installations – entire atmospheres people walk through or sit down in. This is when theatre producers took notice and started asking him to create stage sets.
About seven years ago he was asked by the Schauspiel Frankfurt theatre to turn one of his short stories (he writes, too) into a play, direct it himself and create the sets. "I was so flattered that I couldn't refuse," he says.
A chamber opera followed that. At the same time, he saw stage producers collaborating with artists working in other genres, using different approaches. But with The Convert, Op De Beeck is also defying people's expectations of him as an artist.
"I have worked a lot in grey tones and black-and-white, so I think people are expecting a kind of grey world here," he says. "But it's not. Both the backdrops and costumes are extremely colourful. I'm looking forward to surprising people who know my work."
Old school decor
While Op De Beeck combs elements from wholly different time periods – you'll spot a 19th century chair in The Convert, for instance, and a pram from the 1950s – he resists using multi-disciplinary elements that tend to define contemporary opera.
The Convert does not employ any kind of video projection or new technologies. "If the person is hugely projected on a backdrop, you're just gazing at the projection, and that takes away from the unique presence of the performer on the stage," he says.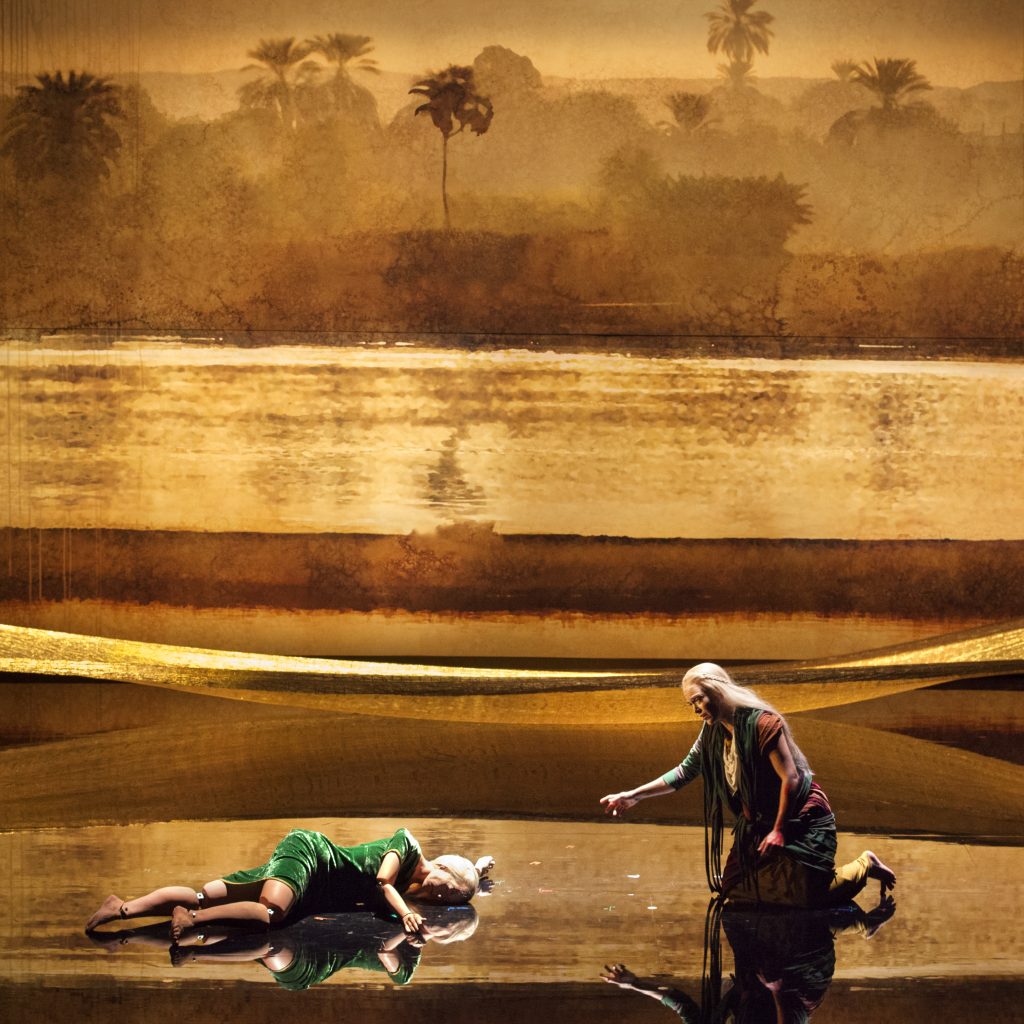 Instead, he used traditional stage decor. "I painted 15 backdrops, and they just go up and down," Op De Beeck explains. "They are raised and lowered by the choir onstage. So it's kind of old-school."
You heard that right: he painted all 15 of the opera's backdrops himself. The work he took on for The Convert was overwhelming, by anyone's standards. "This is indeed what normally three people should do, right?" It's probably lucky that he didn't quite realise what he was getting into.
Nor did Op De Beeck stop at painting backdrops. "There are a lot of costumes, and they needed to be inspired by the 11th century," he says. "So I was making hats and dresses and coats. It was the first thing I started with about a year ago."
Only then did he read the libretto to discover there were 15 scene changes. "And then I started to direct and realised it was very different from theatre. This is the second time I'm directing an opera, but the previous one was short, with two soloists. This is two-and-a-half hours with seven soloists, of which five are playing multiple characters. And there are two choirs. And they are all piled up on the stage. And you have to keep all of this visually compelling!"
Still, he sees an advantage in being the costumer, scenographer and director. "That's what I'm used to doing – taking full authorship of the visuals. It's more consequential. When you create the scenography then you also start to understand what action can take place there, how that all blends together."
Despite his instrumental role in this massive production, Op De Beeck is modest about it. "I see my function as serving the artistic fruits of someone else. I mean, the real job of this opera is composing it."
Opera for everyone
Op De Beeck and Henderickx pepper their conversation with praise of the other. The pair have collaborated before, though The Convert has been more intense – three years in the making. Op De Beeck calls Henderickx an "adorable guy" and Henderickx says they have a "bromance".
Henderickx is fully behind the way Op De Beeck has translated his music to the stage, including his two choirs, one of which they call the stadskoor, or city choir. It is made up of residents of Antwerp, people of many nationalities and from every socio-economic level.
"Opera is for everyone," Henderickx says. "Mozart wrote opera for everyone." It has become synonymous with the elite, but that was never the intention, he insists. "It is not an elite genre. It has everything, and I want to bring that to the people."
And the themes of The Convert are certainly universal, even 1,000 years later. This is what drew Henderickx to the story of Vigdis in the first place. "It's an impossible love – a Tristan and Isolde story," he says, relating it to a gay identity or inter-cultural romance today. "There is nothing more beautiful than love," he says, and yet there can be so much standing in its way.
Henderickx was also intrigued by Vigdis's never-ending struggle, first to marry her husband, then to find her kidnapped children. "How far can you go before you capitulate? Before you say, 'I cannot take it anymore'?"
And finally, religion is as complicated now, he says, as it was then. "It can be such a beautiful thing if you see people praying. But it can also be so dangerous. Religion is always about God, but which God?" Henderickx asks.
Op De Beeck thinks that the problems of the past that still resonate today will also plague us in the future. "The simple conclusion for us to make about human beings is that we do not learn from history," he says. "We don't draw lessons from the past. We simply don't. We think we do, we say we should never repeat that. And of course, we repeat that again. This production, and Stefan Hertmans's novel, and the era of which it speaks – it's still going on today."
The Convert runs from 10-19 May at Antwerp Opera and from 27 May to 4 June at Ghent Opera.