The Walloon Government has adopted its first "LGBTQ plan" including various measures to protect and ensure the rights of the community.
The first Walloon plan 2022-2024 for LGBTQ people was developed in close collaboration with LGBTQ organisations, the community and the associative sector, and includes the implementation of 16 measures agreed on with these partners, Minister for Equal Opportunities Christie Morreale announced on Friday morning.
"This document is a concrete programme aiming at the equality and effectiveness of the rights of all LGBTQ people in Wallonia," she said. In total, nearly €2.35 million has been made available for this plan for the next 2.5 years, a tripling of the resources dedicated to the sector.
"Despite the still too recurrent storms, we are setting the course today to transform things in Wallonia. For it is between sun and rain that the rainbow springs forth," Morreale said.
The announcement comes one week ahead of the Belgian Pride Parade, which will take place on Saturday 21 May in Brussels, and of which the theme is 'Open,' a call for "more inclusion, respect and equal rights for LGBTQ people."
Increased support and assistance
The 2022-2024 programme was drawn up over several months in close partnership with civil society and various Walloon LGBTQ associations that "carry out remarkable work on the ground every day," and identifies five strategic axes and 16 concrete and budgeted measures.
This includes the doubling of financial support given to the seven Rainbow Houses in the region, which are "essential in the implementation of the Walloon Plan for the inclusion of LGBTQ people."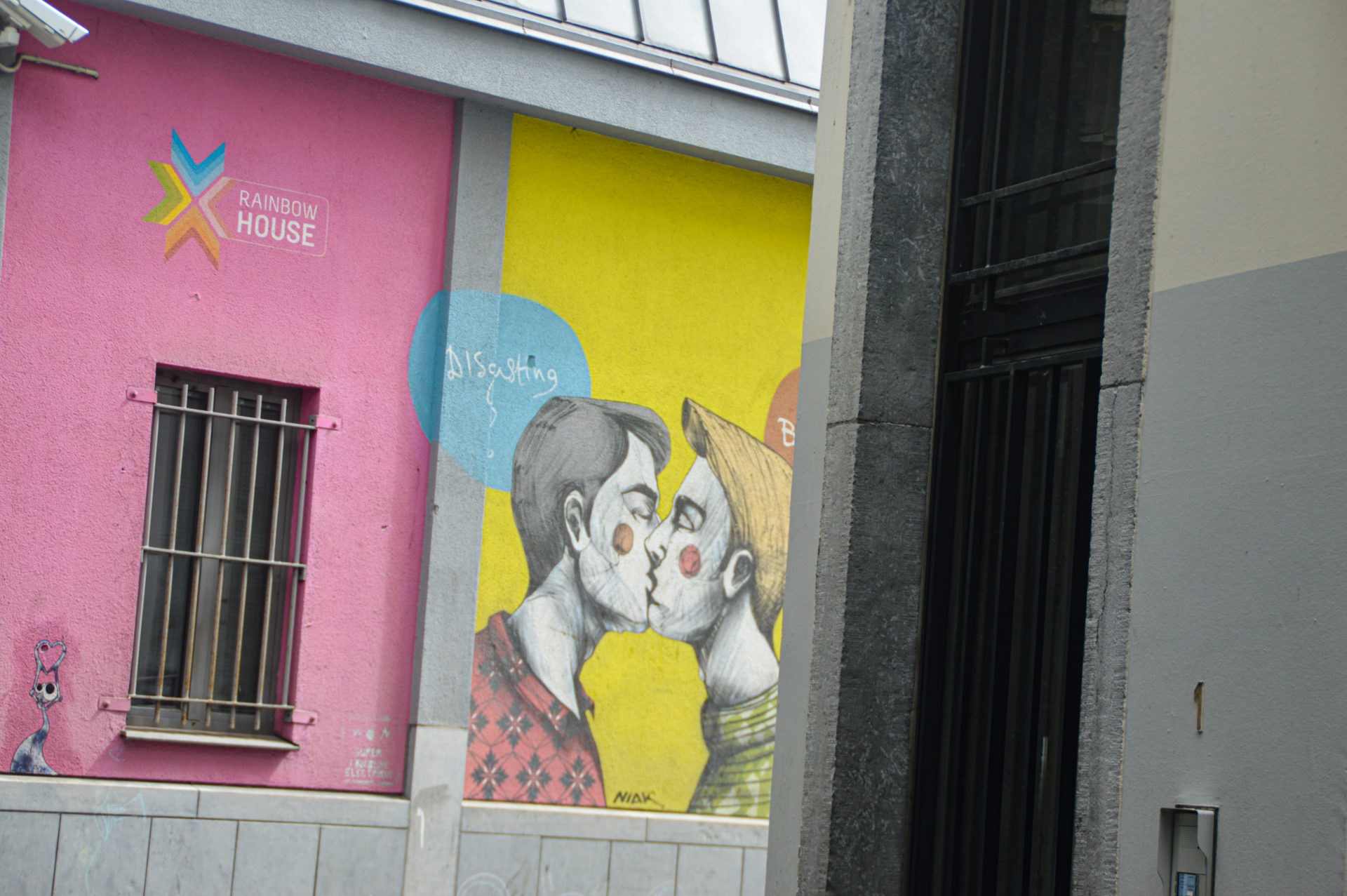 This additional funding is expected to enhance the visibility of the associations' expertise and to ensure the implementation of their projects such as psychological and legal assistance, STD screening or emergency reception for those rejected by their families because of their sexual orientation or gender identity.
Free care and inclusive campaigns
LGBTQ people can already count on free and anonymous care for specific issues in medical centres, however, the collaboration between the medical centres and the Fédération Prisme (Wallonia's LGBTQ association) will be further strengthened for this purpose, while specific care workers will be referred to the medical centres.
The region has also vowed to make more LGBTQ-friendly references in Walloon public communication and awareness-raising campaigns to fight against discrimination.
Related News
Elio Di Rupo, Walloon Minister-President, stressed that the region adopted the plan as there is "still a long way to go to fight LGBTQ discrimination."
"In our region, outrageous acts against LGBTQ people still occur regularly. Harassment, humiliation, discrimination, violence or suicides are all too often in the news," he said.