Savings accounts in Belgium are further losing value as inflation rates skyrocket, resulting in the real interest rate on savings accounts being "extremely negative."
The average nominal interest rate on savings accounts with Belgian banks is now 0.09%. However, the inflation rate — the increase in the level of prices of the goods and services bought by households, which was 9.32% in Belgium in April 2022 — resulted in the real interest rate dropping to -9.2%
"Such negative real interest rates were last experienced during the 1974 oil shock," IESEG School of Management's economist Eric Dor, who analysed the real interest rates on savings accounts in Belgium and other EU countries, told The Brussels Times.
In practice, an inflation rate of 9.32% means that what cost €100 in April 2021 now costs €109.3. This also results in a real interest rate on savings accounts of -9.2%. "In one year, Belgian households have therefore lost 9.2% of purchasing power on their savings accounts."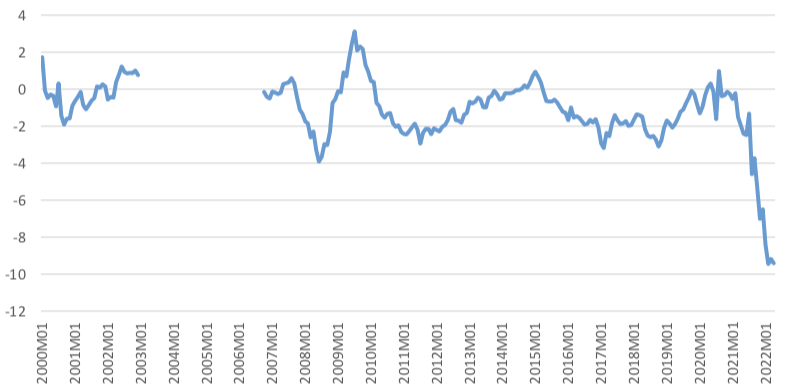 Essentially, if a Belgian citizen deposited €100 on a savings account a year ago, they will now have €100.09, including interest and with this amount, what they can buy today is limited to about 91% of what could be bought with the same amount a year ago.
Belgium poorly protected
Historically, Belgian savings accounts have always been poorly protected against inflation since the launch of the euro, mainly as a result of the European Central Bank's monetary policy.
Related News
"But the difference between inflation and the interest rate on savings accounts has now reached an exceptionally high level. In other words, the real interest rate on savings accounts is now extremely negative in Belgium, compared to its past," Dor said.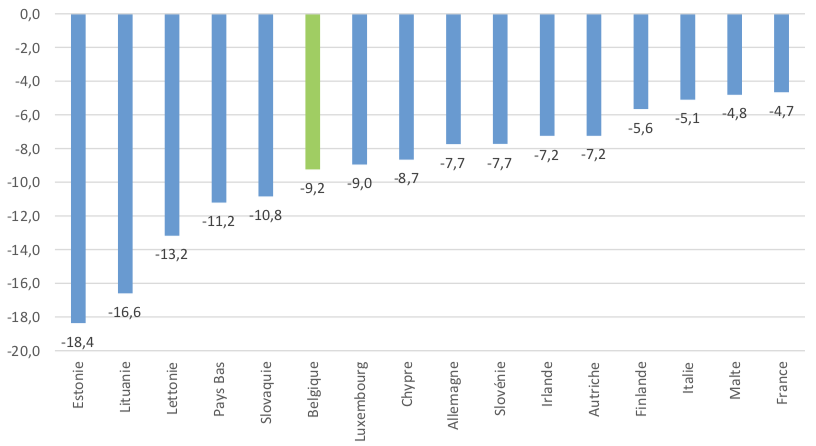 According to Dor's research, the real interest rate in Belgium is lower than in Germany, where it is currently -7.7% in Germany and lower than the -4.7% in France.
However, the situation is expected to improve soon, said Dor. "We can assume that real rates will soon rise again when the ECB starts to increase its key rates, as banks will raise rates on savings deposits in response. But this will be very gradual."