Belgium is working on stricter legislation to crack down on violence against and discrimination against LGBTQ+ people, as such incidents have been increasing in recent years.
On Tuesday, the International Day Against Homophobia, Biphobia and Transphobia, various Belgian ministers announced a plan to make the country more LGBTQ+ friendly. Violence against people in the community remains prolific, while the judicial response to this is currently inadequate.
Unia, Belgium's human rights institution, opened 176 files in 2021 on discrimination, hate speech or hate crimes related to sexual orientation, making up 6.4% of all its files, up from 4.3% in 2020. Often, these cases also involve more violent crimes.
"In a free society, you should be able to be who you are without any worries. Still too often, people from the LGBTQI+ community have to deal with intimidation on the street, harassment and discrimination," Vincent Van Quickenborne, Belgium's Minister of Justice, said.
"They are afraid to walk hand in hand with their partner or to dress how they want. This is unacceptable in a free society. Judges should be able to take stricter action in these cases in order to protect the LGBTQI+ community."
In response, Van Quickenborne introduced a bill to include gender identity and gender expression as "discriminatory motives" in all criminal offences, in addition to the previously included gender, sexual orientation or gender reassignment, as was called for by Unia.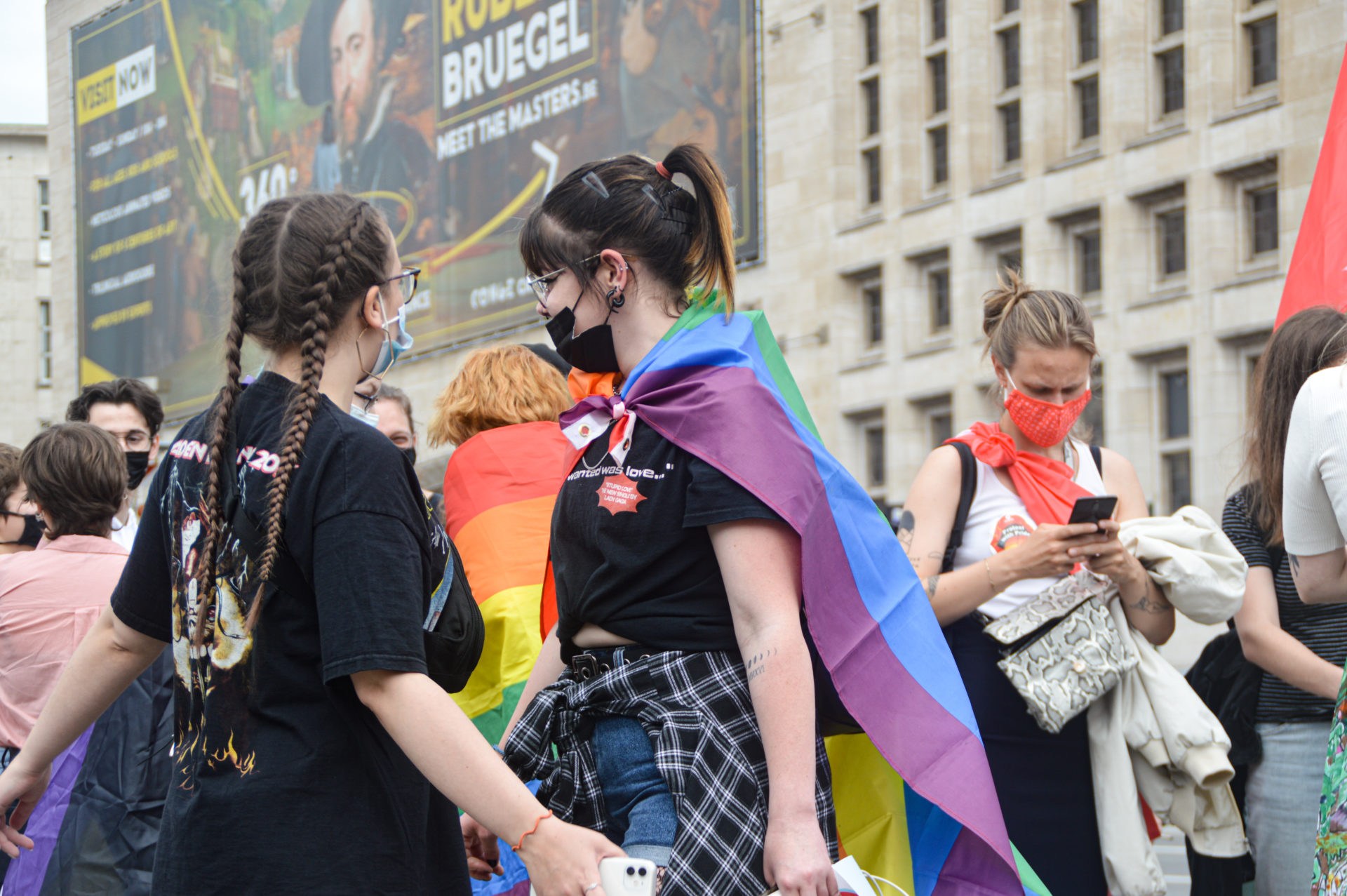 If the bill is passed, this would mean judges can impose heavier penalties, for example, when a person makes threats against LGTBQ couples or the harassment if there is evidence of a discriminatory motive.
Reporting and witnesses are key
Sarah Schlitz, State Secretary for Gender Equality, Equal Opportunities and Diversity, stated these steps were necessary to make Belgium an "open-minded and safe place where violence and discrimination will not go unpunished."
"In the fight against LGBTQ+phobia, we must not only raise awareness but also prosecute the perpetrators. Any form of violence against the LGBTQ+ community is unacceptable and must be prosecuted."
The figures shared by Unia are only the tip of the iceberg as such incidents continue to be heavily underreported, as is the case with sexual harassment.
"About half of people who are (openly) part of the LGBTQ+ community in Belgium have experienced some form of violence in the public space because of their sexuality or gender," said Schlitz during the press conference on Tuesday. "Yet, most of them do not report it to the police."
Related News
Unia also stressed the pivotal role played by witnesses when it comes to tackling such incidents and ensuring perpetrators receive a heavier sentence, as they can help make sure that the homophobic motive can be recognised by the court.
"Witnesses also help to encourage and support victims to go to court. We, therefore, encourage them to always report homophobia," Unia's Director Els Keytsman said.
Van Quickenborne's bill was approved by the Council of Ministers on 1 April 2022 and was submitted to the Council of State. After this, it will be submitted to Parliament.