Famous Belgian actor Matthias Schoenaerts has created a graffiti artwork at the Rock Werchter festival honouring Sanda Dia, the 20-year-old Flemish student who died after a hazing incident at the Reuzegom student club in 2018.
While Schoenaerts is known for his acting work in the Oscar-nominated movie Bullhead and a number of other international films, he is also a well-known graffiti artist.
For this year's Rock Werchter, Matthias Schoenaerts based his piece on a photo of Dia that was widely shared on social media after details of his death emerged.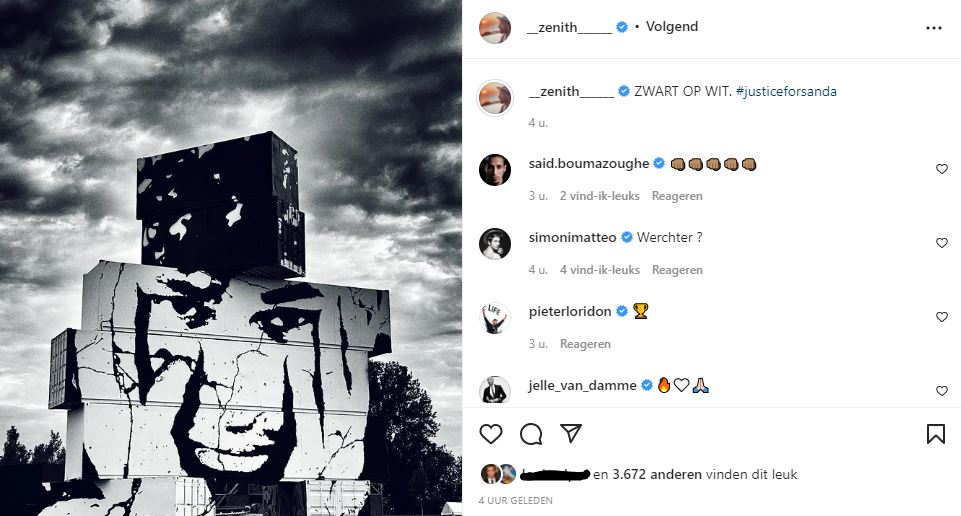 "Black on white, #justiceforsanda," Schoenaerts commented on Instagram, alongside a photo of the work.
Since the summer of 2014, an installation of stacked containers is placed on the meadow where Rock Werchter takes place: North West Walls. The artworks featured on them can also be seen outside the festival period.
Related News
Another well-known Belgian artist Arne Quinze is the curator of North West Walls and allows other street-art artists to work on the walls every year. This year, they also include Zenith, Schoenaerts' graffiti pseudonym.
Schoenaerts has been making graffiti art for some time now. In Paris, he made a large graffiti work in honour of George Floyd and Adama Traoré, who both died as a result of police violence in the US and France, respectively.