Sapphire House Antwerp is a remarkable new hotel and part of the Autograph Collection group.
The hotel represents an invigorating, luxury lifestyle that reflects the authentic Antwerp way of living. It stands out because of its location, architecture and its unique history. It is also the first hotel in the world to offer a complete plant-based experience!
The location of the hotel plays a big role as there is art throughout, especially in the rooms, as each one features a print of Antwerp photographer Marc Lagrange. It also features collections from Essentiel Antwerp, Wouters & Hendrix and Kaai Bags.
The management duo behind Sapphire House Antwerp are Anne Ludmann, General Manager and Margo Peeters, Sales & Marketing Manager. After five years in the making, they both look forward to welcoming you to this beautiful new hotel.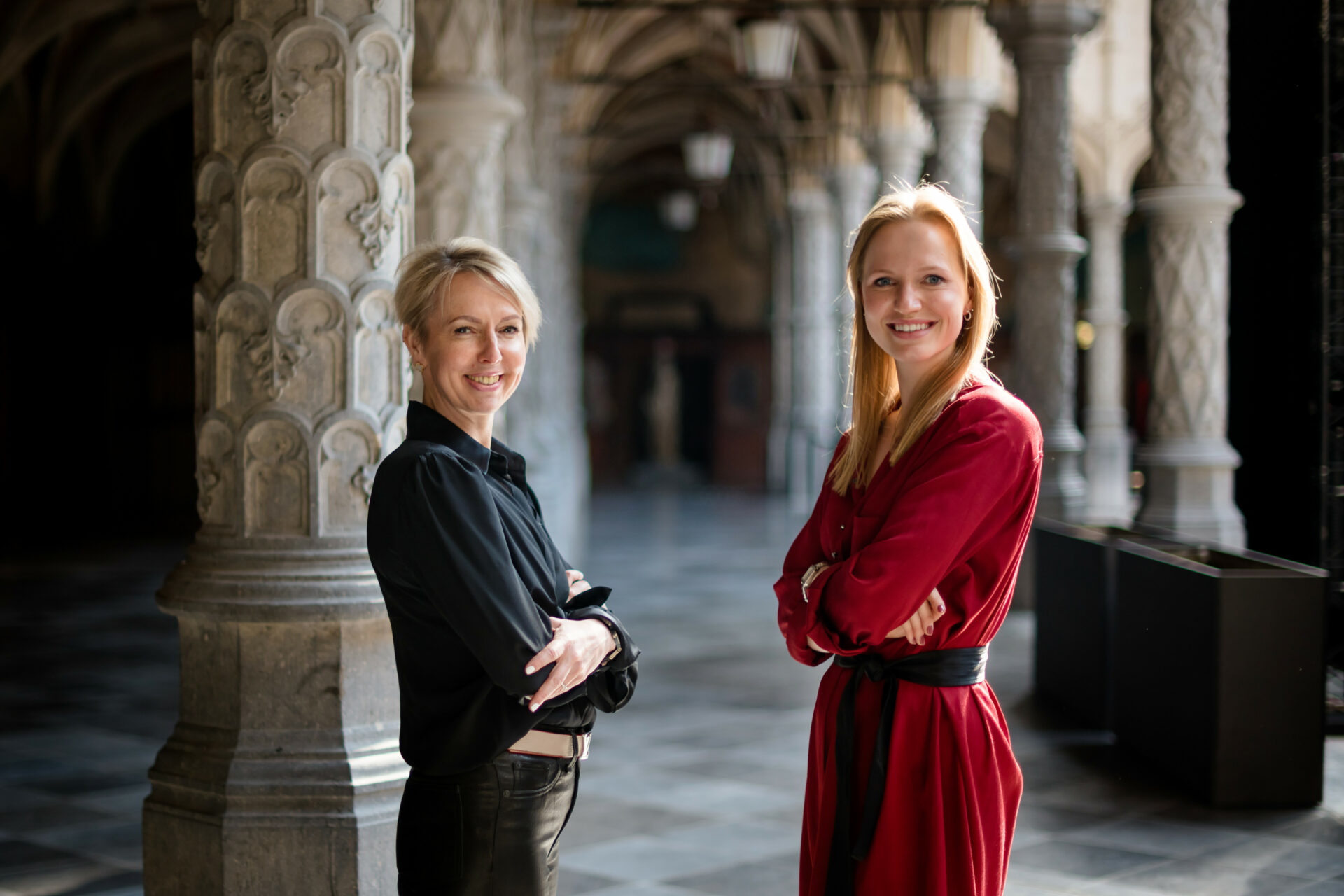 The neo-gothic building where Sapphire House Antwerp is located has been welcoming guests since the 16th century when it was called "Den Grooten Robijn" (The Great Ruby), referring to the long heritage in gem trading which began in Antwerp. Inspired by the city's diamond heritage, this is highlighted in the rooms and suites in the form of a beautifully crafted Sapphire-shaped table.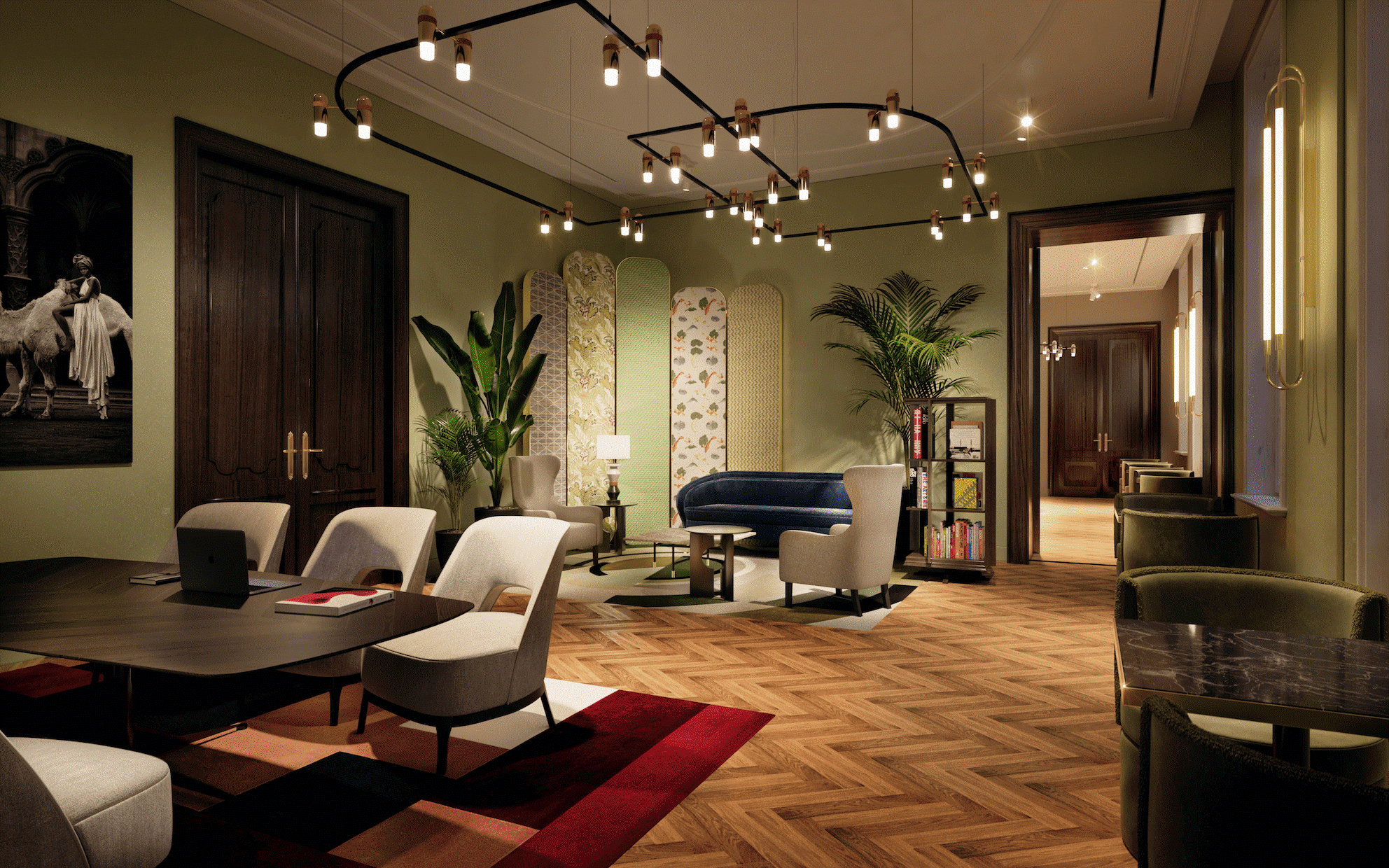 Handelsbeurs
Connected to Sapphire House Antwerp, stands the iconic Handelsbeurs, the world's first stock exchange dating back to the 16th century. The building has been the centre of the Antwerp trading and exchange market since 1531, "the mother of all exchanges".
Over the years, the Handelsbeurs grew into the beating commercial heart of the city of Antwerp. Merchants came from all over the world with the most exotic products. The hotel will take you back to the Golden Age of Antwerp and invite you to explore the full experience, even giving you the opportunity to trade during your stay, just like the merchants did in the 16thcentury.
Rooms
Influenced by the Antwerp's Golden Age grandeur, the 139 luxury unique rooms and suites seamlessly blend authentic details, renowned artwork and bespoke design into an unforgettable experience of great comfort and luxury.
A gemstone colour theme epitomizes each room: Emerald, Ruby, Sapphire and Diamond.
Culinary
Sapphire House Antwerp is the first hotel to go 100% plant-based, so all the menu and room service items are 100% plant-based.
At PLANTn, they are passionate about bringing plant-based food around the clock and offer all day dining including breakfast, brunch, lunch and dinner.
In this unique and relaxing bistro setting, Michelin star chef Bart De Pooter brings together the season's finest ingredients from the farm and local producers. Packed with flavour, the menu offers a choice of appetisers to share, healthy bowls, lush burgers, delicious desserts, and mouth watering signature pancakes.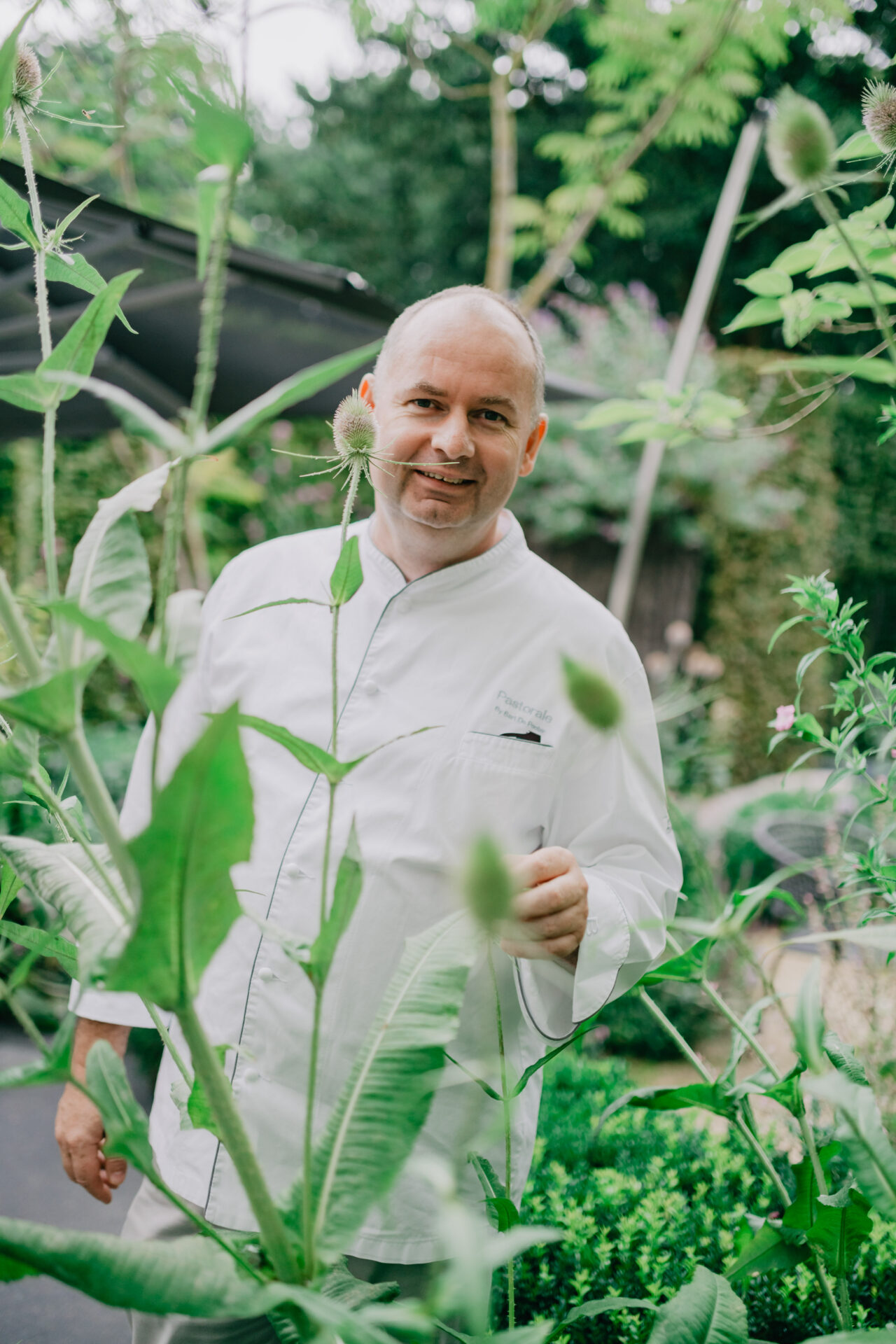 Bart De Pooter has created a culinary temple, taking plant-based food to new heights. The menus are guided by the seasons, serving the best local ingredients from farm to plate.