Speed cameras on Belgian roads are reportedly missing motorcycles that zoom past because they use number plate recognition technology that only photographs the front number plate, VRT reports.
The Agency for Roads and Traffic (AWV) and the Cabinet of Federal Minister of the Interior have confirmed this claim, stating that because motorcyclists only have a number plate at the back, they are therefore not registered by the cameras,
Cameras can only photograph the front number plate
There are a number of reasons why only the front plate is photographed, and not the back.
For one, front plates are generally less dirty, which makes them easier for the camera to pick up. A second reason is that trucks always use the same number plate, but sometimes they change trailers, which then have a different plate.
"[Another] advantage of registering the number plate in front is that the offender is clearly pictured, and discussions about this are avoided," said Marie Verbeke, spokesperson for the cabinet of Minister of the Interior Annelies Verlinden.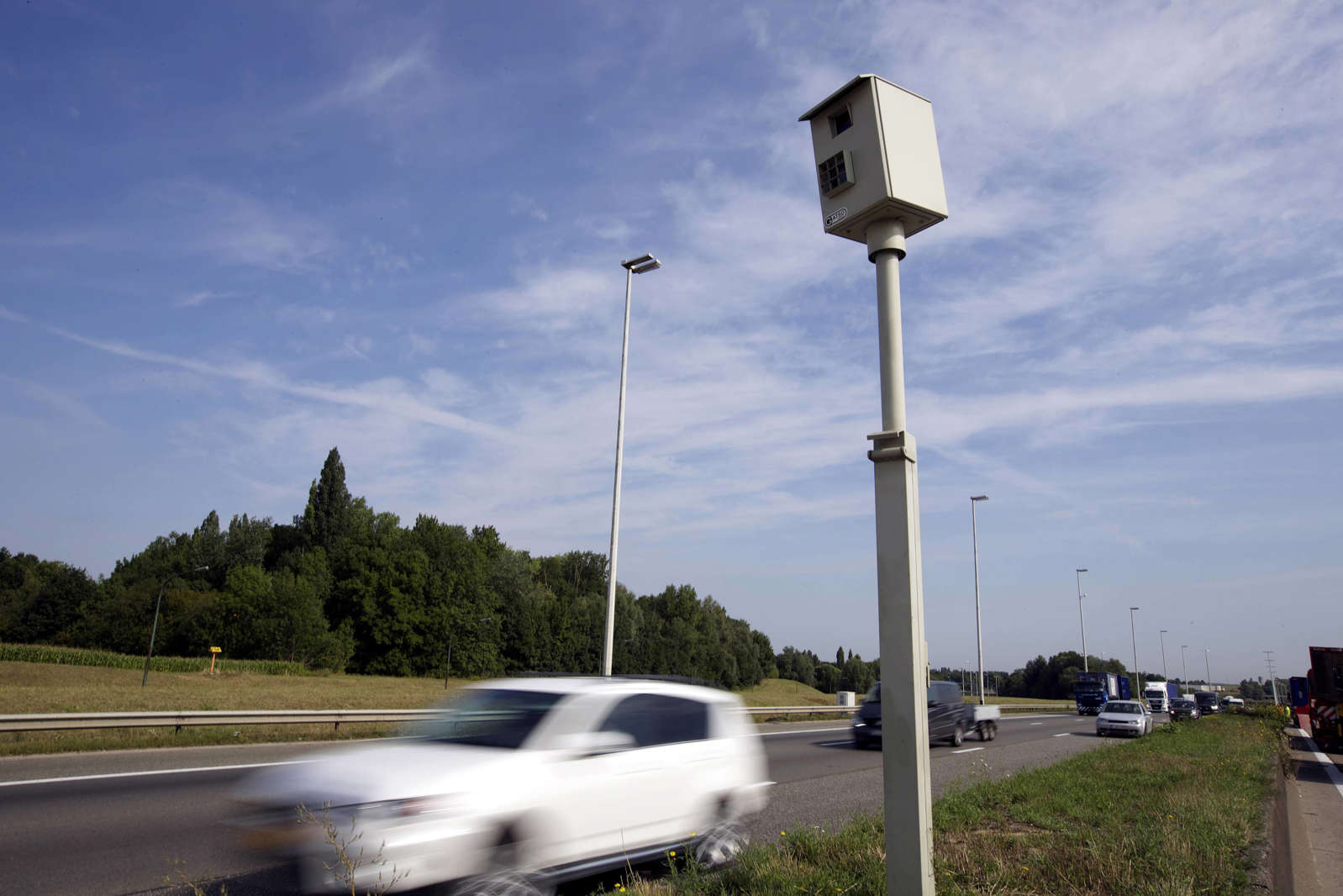 "Additionally, the arrangement also offers opportunities for possible future identifications of other types of traffic offences, such as seat belt offences and mobile phone use behind the wheel."
An additional reason is that after the Brussels attacks in March 2016, the previous Federal Government installed many cameras as a tool against terrorism: if you point such a camera at the front of a vehicle, you see not only the number plate but also the occupants.
Police have to catch speeding motorcyclists the old-fashioned way
Catching speeding motorcyclists, however, is harder given they only have a number plate on the back of their bikes.
"When we install section controls, we explicitly ask the police whether they want to photograph at the front or the back," said Katrien Kiekens of AWV. "In the vast majority of current installations, photography is done at the front."
The communication from AWV and the Verlinden government pointed out that such cameras would miss motorcyclists, and AWV said there are indeed an unspecified number of cameras that do photograph the back plates.
Related News
Still, catching speeders on just two wheels primarily comes down to old-fashioned police control checks, "mobile controls."
"Section controls are an important instrument for establishing speed violations," said Verbeke, "but they are still supplemented with mobile controls and there are also fixed speed cameras, where motorcyclists are also checked."