The popular Belgian chain Lunch Garden is the first major restaurant chain to sign a formal partnership with Too Good To Go, a mobile app that connects users to restaurants and stores that have unsold food surplus in an effort to reduce food waste.
People with the Too Good To Go app will be able to log on towards the end of the day and purchase complete and balanced meals in the form of a surprise package from 64 branches of the restaurant that would otherwise be wasted.
"Our 2 million users will benefit from this new offer all over Belgium, from Bruges to Arlon," said Franco Prontera, Country Manager Belgium at Too Good To Go.
"Furthermore, the customers of Lunch Garden, and also all their employees, will in this way be sensitised on food waste, which fully fits our mission and ambitions."
Preventing food waste
A recent report from the World Wide Fund for Nature found that 40% of food produced globally is never consumed, and one contributing factor is that people don't full understand the date-labelling on food stuffs.
"Research shows that the misinterpretation of the different best-before or use-by dates is responsible for around 10% of all annual food waste in the EU, a figure that represents 88 million tonnes per year," reads a statement from the Flemish governmental body responsible for countering food waste (Voedselverlies).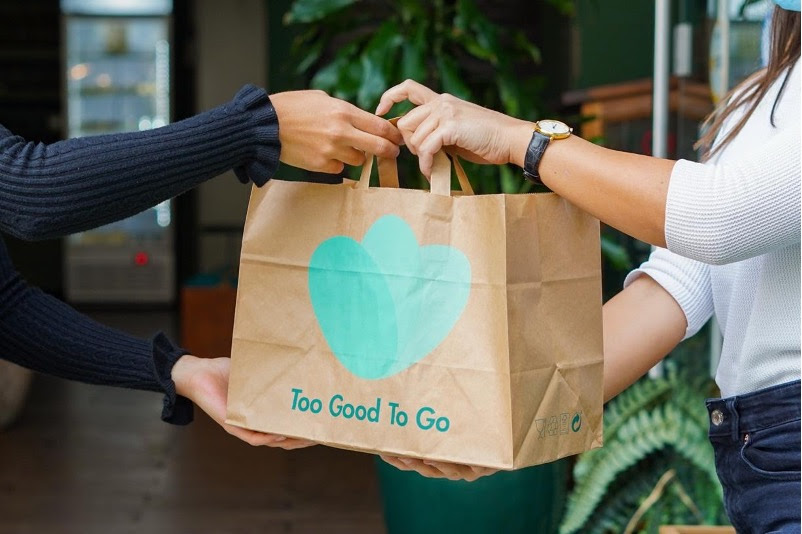 Flanders is hoping to reduce food waste by 30% by the year 2025, in part through an action plan approved in 2021 which includes stimulating cooperation within product chains, setting up sector-specific programmes and reducing food loss at the consumer end of the chain, among other actions.
Too Good To Go is cited specifically in the government's plan, along with its "look, smell, taste" campaign that aims to better educate consumers about use-by and best-before date labelling, encouraging them to "trust their senses to consume the product safely after the date."
Lunch Garden saved 3,500 meals in its pilot programme
Lunch Garden already piloted their collaboration with Too Good To Go, saving 3,500 meals by offering them on the app.
Now that the pilot phase is finished and the partnership is being launched in full, they hope to save 25,000 meals by the end of the summer as part of a mission to make sustainability more accessible to the wider public.
Related News
"Sustainability is not an individual story. It happens through small and conscious steps which can be supported on a large scale thanks to partnerships like this," said CEO Ann Biebuyck of Lunch Garden.
"The result? A win-win situation for customers, companies and the environment."