Buildings are among the worst polluters in the world. Taking steps to make the sector more sustainable and eco-friendly is key in efforts to halt global warming, and Brussels is becoming a global pioneer in doing so.
From the construction to the operating of buildings (think the heating, cooling and lighting of rooms), emissions coming from the structures where we live and work account for almost 40% of the total global output. The greening of this sector, therefore, can play a pivotal role in the pathway towards a more sustainable future.
In recent years, the Belgian capital region has made a name for itself internationally when it comes to contributing to the development of sustainable urbanism, which has become a spearhead of the region's urban policy.
"There are several reasons why the Brussels region finds sustainable urban development so important, but the region's climate ambitions play a major role in this, as our buildings themselves are massive energy consumers," Damiaan De Jonge, State Secretary for Urban Development Pascal Smet's spokesperson, told The Brussels Times.
World-firsts and re-using buildings
One of the most pivotal policy changes implemented by the Brussels region to shift towards sustainable urbanism was the decision to impose passive standards for new construction projects in 2015, making the region the first in the world to enforce this by law.
Passive standards ensure that constructions can be as energy-efficient as possible. The aim is to keep the buildings at room temperature without using a conventional heating or cooling system by surrounding the house with a "super-insulated airtight envelope."
Since it implemented this policy, a massive increase in the number of passive houses and low-energy renovations has been recorded in the region, and it is home to two of the largest passive towers in the world.
However, the region overall is moving away from newly constructed buildings and is instead focussing strongly on the reconversion of existing ones.
"Where possible, we will almost always choose to renovate rather than demolish, because destroying a building results in a lot of CO2 being released, and of course, the construction of a new one emits a lot too," De Jonge explained.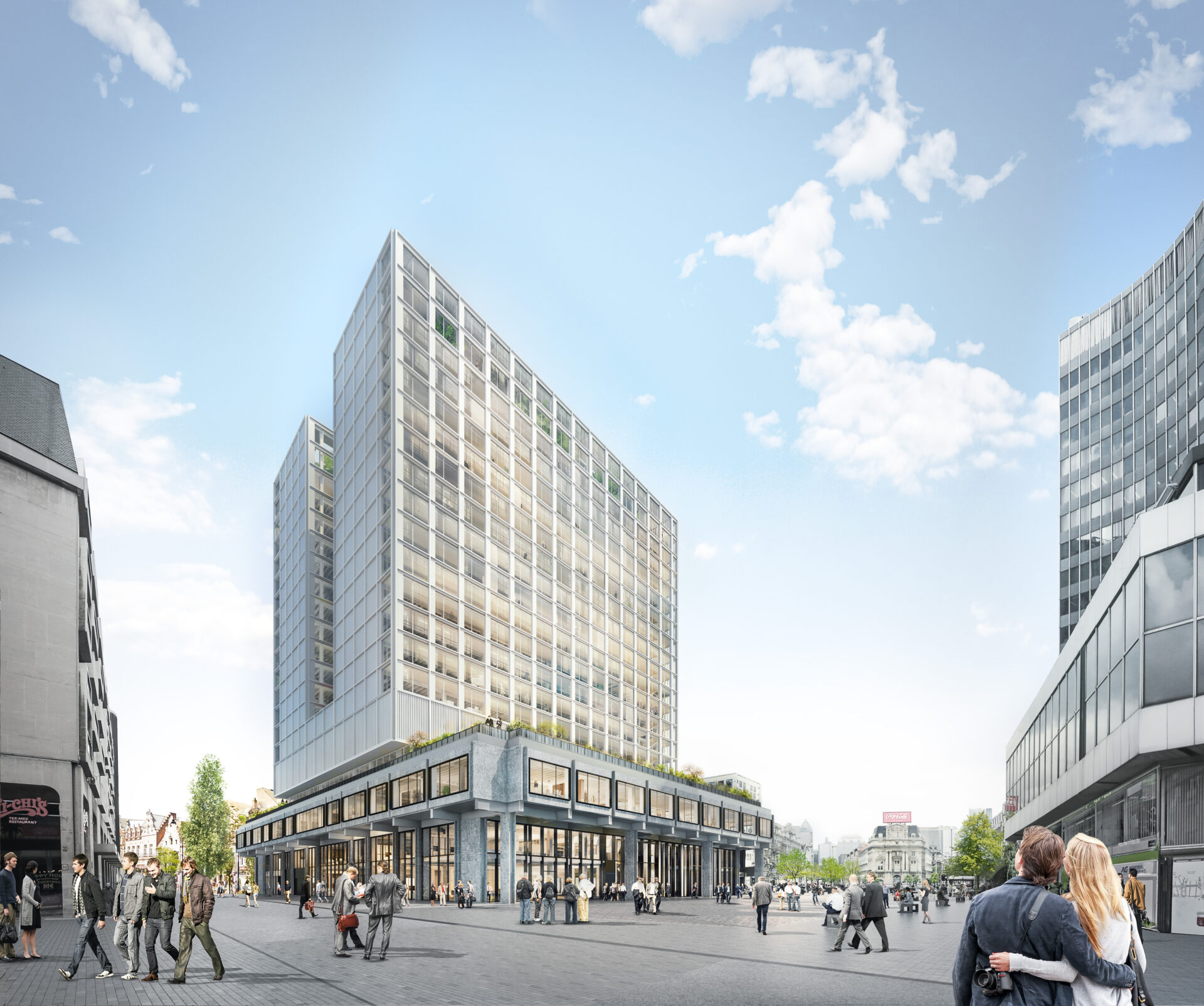 The ongoing development of the Multi Tower on the Place De Brouckère is one of the many examples of how the region, when renovating, focuses not only on the current function of the building but on all possible purposes. "We keep as many options open as possible by planning for buildings to be able to fulfil other functions in the future."
The region also focuses on using space optimally, for example by creating rooftop spaces for gardens or terraces.
From waste to resource
Reconstruction and reconversion of buildings, however, is not always possible, and sometimes there is no other option but to create new ones.
For this purpose, many countries have started replacing polluting raw materials such as steel and concrete, which have been identified as being major sources of environmental damage, with more sustainable and recycled materials.
Near Amsterdam, the Almere bridge was made entirely from flax fibres and bio-resin rather than concrete. Meanwhile, the small town of Brumunddal, a short drive north of Oslo, put its name on the map as it is home to Mjøstårnet, the tallest timber building in the world, standing 85,4 meters tall.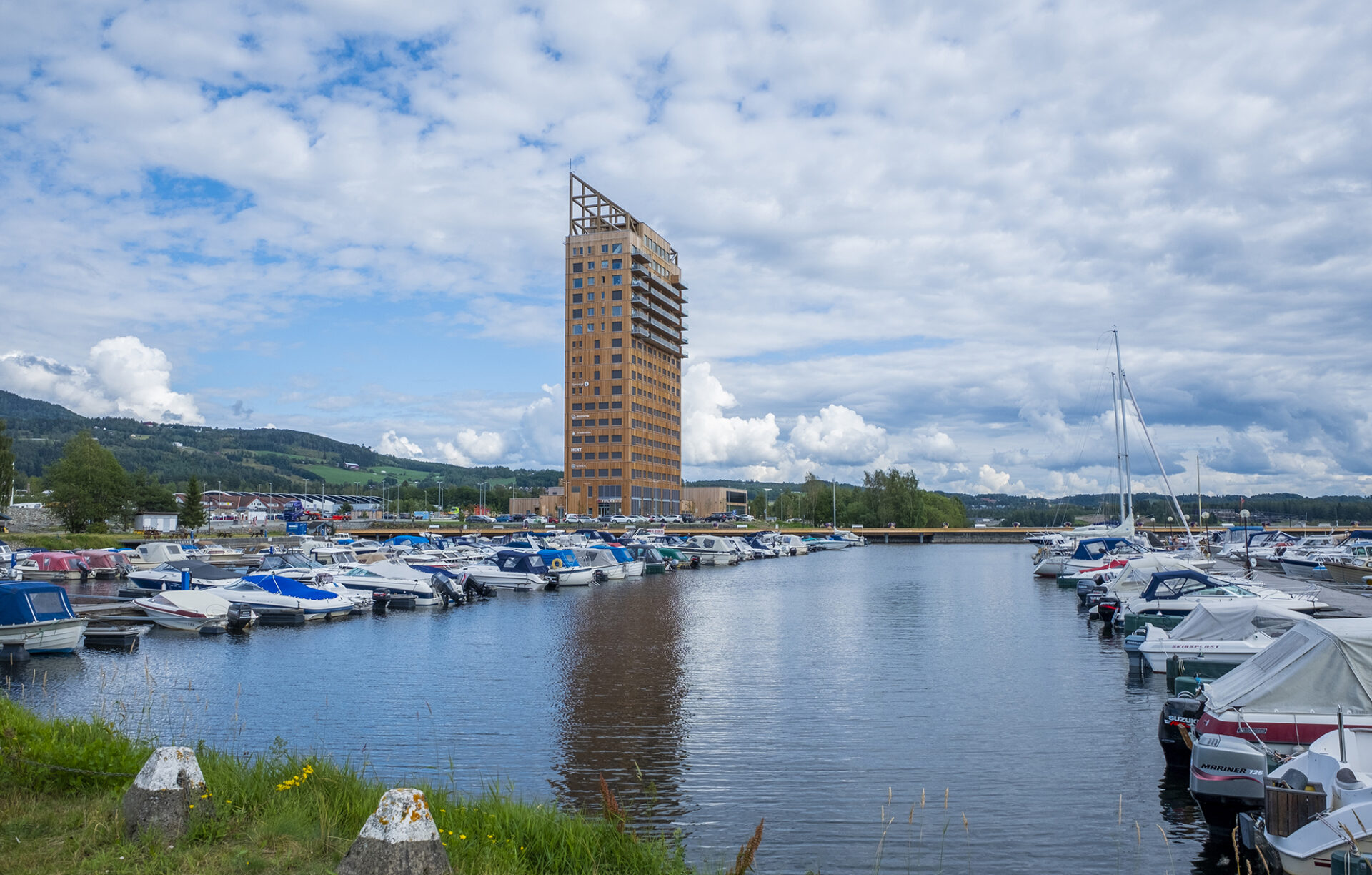 Closer to home, the Brussels-based BC Materials not only creates more sustainable building materials but actually processes waste at the same.
"More than ten years ago, we were in Burundi to build a library, but struggled to use classic materials to build anything on the spot," the company's business developer, Anton Maertens, explained when asked how the company came to be.
"A local contractor taught us how to build with raw earth, which was an absolute revelation for us, as we never learned in architecture school that this was feasible," he told The Brussels Times.
Thinking that this should also be possible in Belgium — where about 36 million tonnes of excavated earth goes unused annually and the most CO2-intensive materials were still most often relied on — BC materials was launched to tap into what was considered a big pile of waste and transform it into building materials.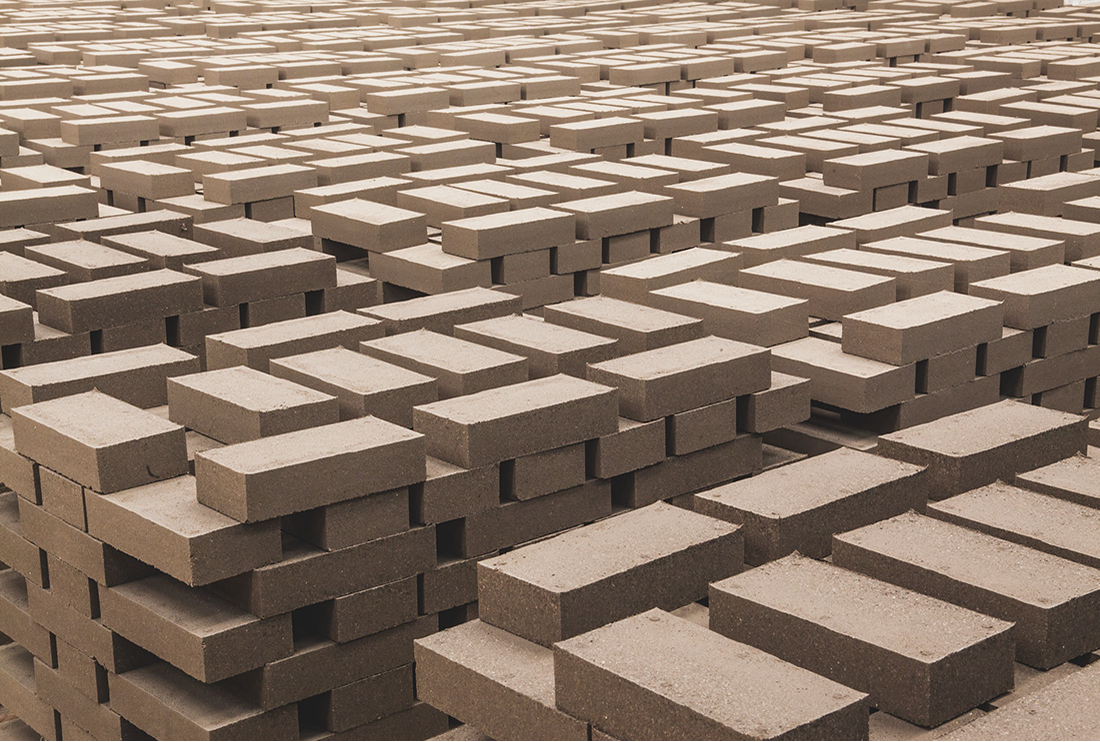 For the reconversion of the Victoria Regina Tower in Sint-Joost-Ten-Noode by Brussels architecture bureau 51N4E, for example, the steel and concrete structure was maintained, but up to 30 tonnes of clay plasters created by BC Materials were used for the interior and finishing materials.
"This not only helps improve the air quality and the acoustics in the building, but the C02 emissions were also up to 97% lower than if they would have used gypsum, cement or lime plasters," Maertens said.
Reservoir of knowledge and expertise
De Jonge explained that there has been a recent "new wind" in the Brussels architectural scene, stating that globally, it is seen as a laboratory for the growth of sustainable urban development.
Internationally, the region's urban development authority is also seizing this opportunity and receives requests to educate other cities on how they can push for sustainable growth.
Until 29 August, urban.brussels is even running an exhibition titled "What's Already There: Sustainable Architecture from Brussels" at the National Building Museum in Washington, D.C., where it explores six examples of sustainability-informed architecture, from private residences to office buildings.
"Our pioneering role is not only good for the quality of life of the inhabitants of Brussels, but our efforts have also resulted in the region becoming this enormous reservoir of knowledge and expertise, which many companies are now exporting to other countries," De Jonge said.
BC Materials is an example of this. Aside from offering the "waste" materials to the market, it also offers presentations and workshops to other architects, building contractors, builders and developers from L.A. to London and Copenhagen to educate them on sustainable alternatives.
Future of building sustainably
Maertens recognised that a shift has started towards more sustainable construction, but lamented that clients and building contractors often lag behind, preferring to "stick to the same-old polluting materials that they are used to seeing."
"The Green Deal very clearly shows that we will not achieve net-zero goals by incrementally decreasing emissions and waste: we have to go towards a structurally decreasing emission path and a circular society, not a circular minority," he said.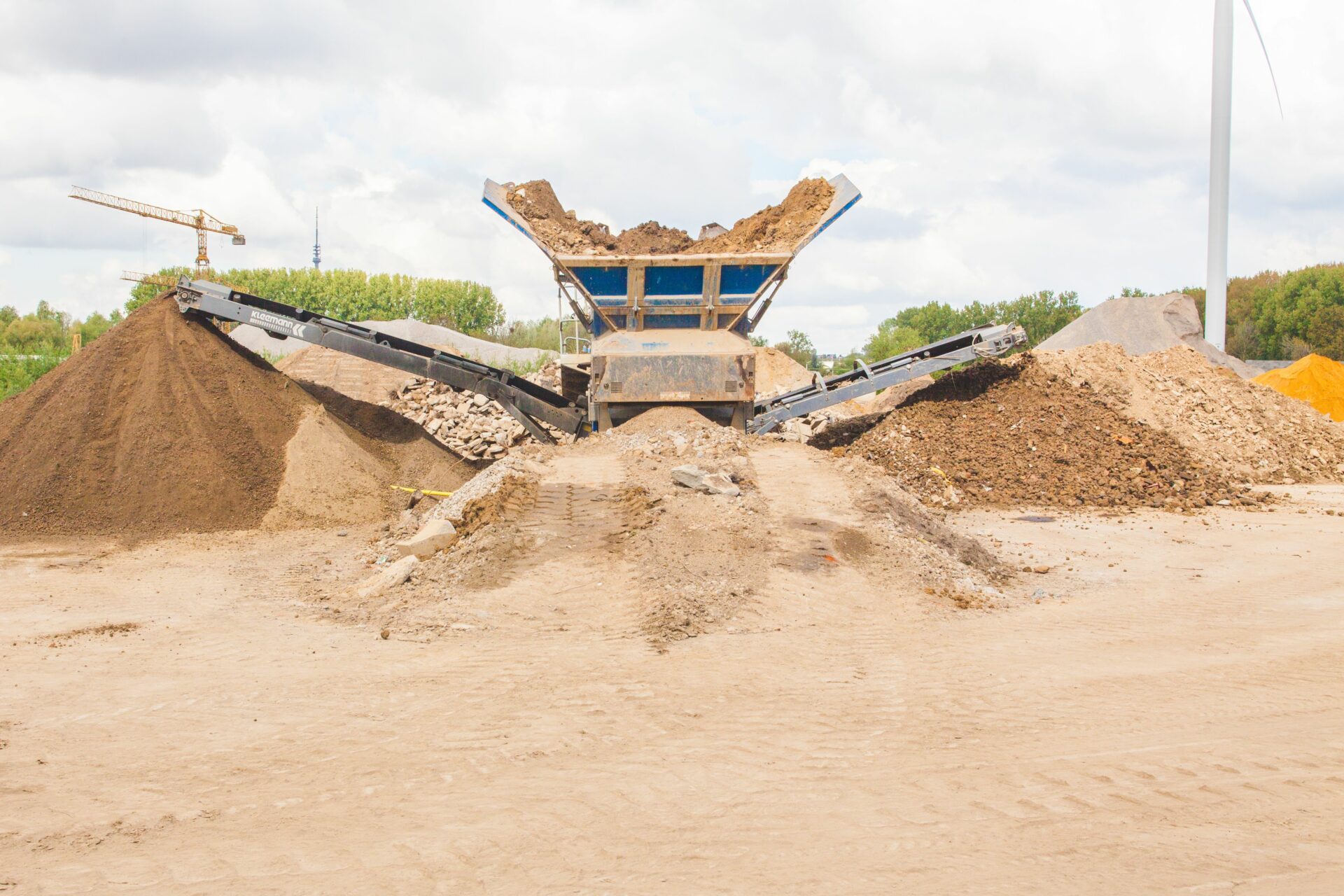 He argued that other measures should be implemented, such as CO2 limits on materials, meaning builders will have to calculate the amount of emissions building materials emit, as is the case in France, the Netherlands and Denmark, so that eventually, buildings become carbon sinks, drawing in C02 emissions, instead of increasingly emitting them.
"There are so many alternative building techniques that are already available to us, we just have to start using them," he said.
De Jonge also stressed that, just because Brussels is a pioneer today, doesn't mean it should be less ambitious towards the future. "We continue to build on this framework, by passing ambitious policy instruments, working on new regional urban planning regulations which will include all the requirements public spaces and buildings in Brussels must fulfil," he said.
"It is an ongoing task, from sustaining clear communication about our efforts to improving regulations, but we want to ensure that we remain a leader in sustainable urban development."