For the third year in a row, the Brussels Region is organising a whole range of events for residents to enjoy the public space to the fullest in the warm summer months.
With its Brussels On Holiday initiative, the region encourages original, local initiatives to help the inhabitants "take possession of the public space" in the city during the summer months, especially those who are not able to travel abroad for a holiday.
"Many Brussels residents do not have the means or the opportunity to go on holiday and most of them do not have a garden or a terrace," Elke Van den Brandt, Brussels Minister for Mobility, said.
"In some neighbourhoods, the public space is an extension of their home. To feel like a holiday, it is important to have enough public space to walk, learn to cycle, stroll under trees, rest in a beach chair, do some gardening or eat ice cream on a bench," she added.
Focus on densely populated areas
All projects also put the region's Good Move objectives into practice, including a better quality of life thanks to quieter and less polluted neighbourhoods, awareness-raising for pedestrians and cyclists or the appropriation of urban challenges and citizen actions.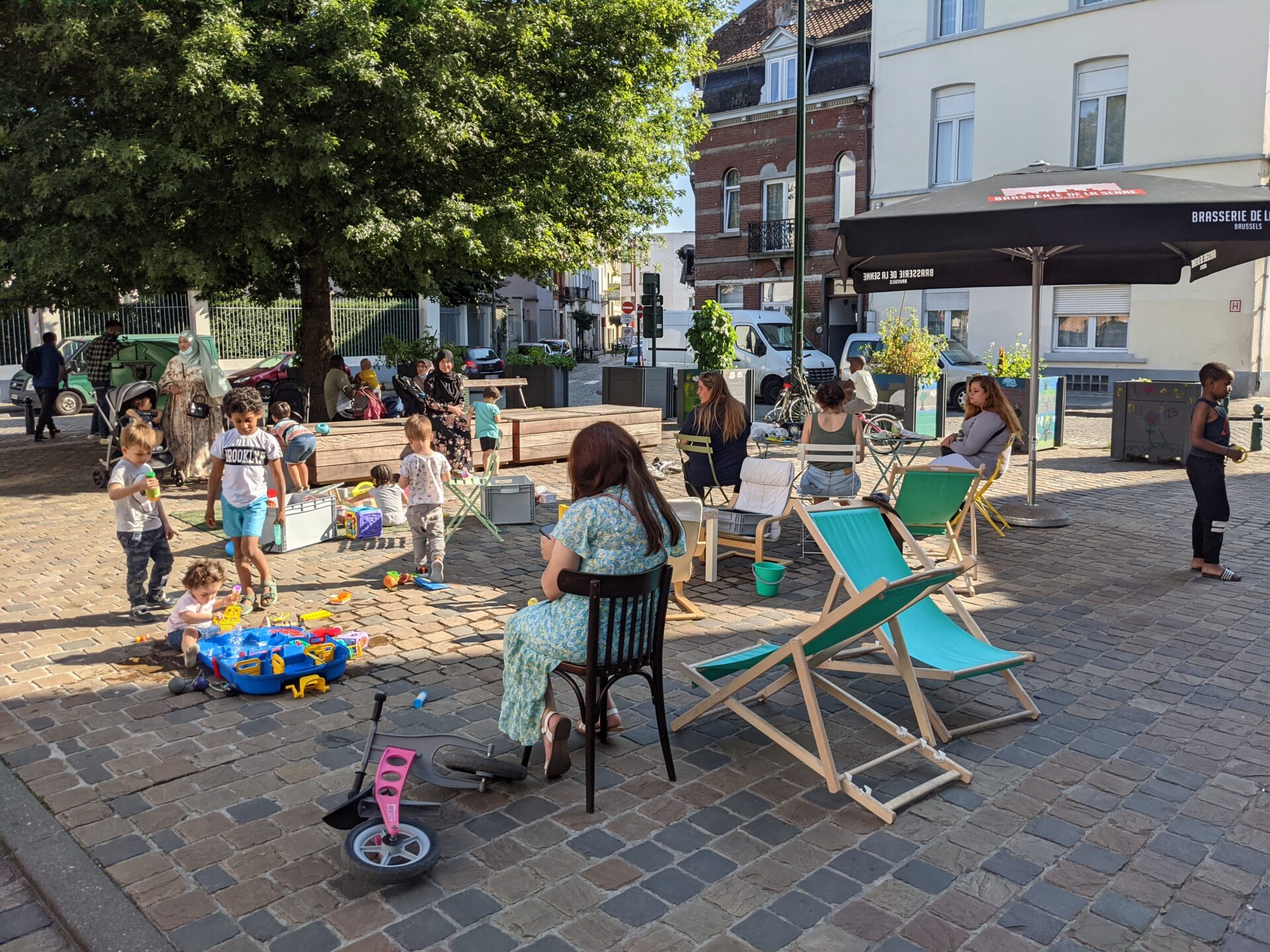 Some 40 projects were accepted for the initiative this year, and are mainly focused on neighbourhoods that are densely populated with little room to play and homes with little outdoor space.
In Anderlecht, the Bizet car park will be temporarily transformed into a place for workshops and reflections on the neighbourhood to feed future developments.
Related News
Meanwhile, Place Jorez in the same area will be transformed into a beach during the month of August, with open-air cinema screenings on the agenda. The surrounding streets will become a pedestrian zone thanks to the new traffic plan.
In Berchem-Sainte-Agathe, a new project will explore the Rue du Wilder and how the little square nearby can be given a new purpose through participation and activities around water management and greening.