Belgium will be hit by various strikes in the next few days, from a national strike on Monday to various airlines carrying out actions later in the week. Here is a run-down on the disruptions you can expect and on what days.
Monday 20 June
On Monday, a national strike day will be organised by trade unions ACV, ACLVB and ABVV to call for the protection of employees in light of the continued rising cost of living. This will include a large trade union manifestation in Brussels, expecting to attract between 50,000 and 100,000 people.
The demonstration itself is expected to heavily disrupt traffic in and around Brussels, but will also impact public transport in the city, both because STIB staff members will take part in the demonstration and because the route will block tram and bus routes.
Flemish public transport operator De Lijn also stated that its services will be disrupted. Both STIB and De Lijn said they would be organising an alternative service on Monday, however, neither has given more information about this so far.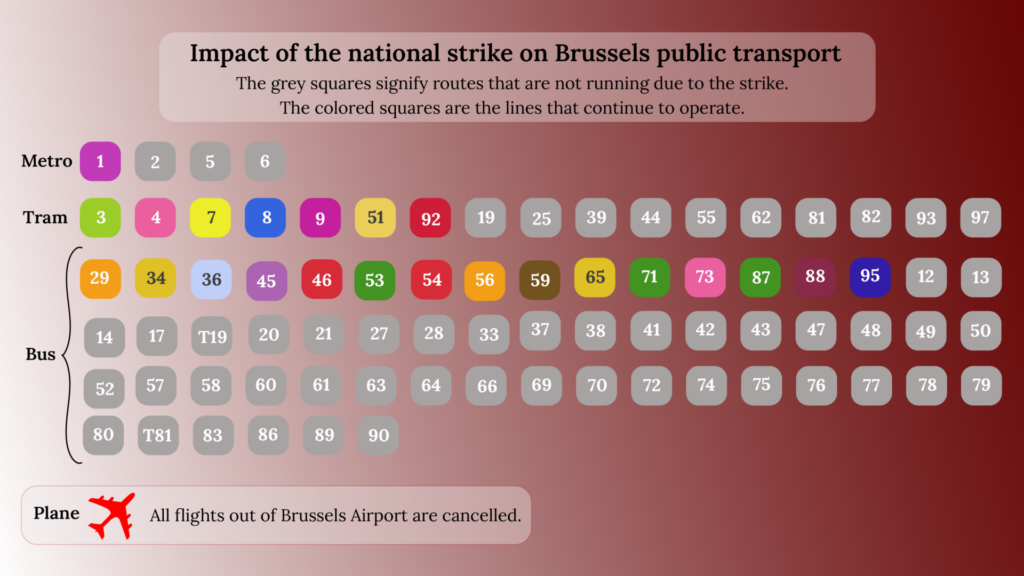 Meanwhile, railway operator SNCB is not expecting any delays or cancellations due to the strike and is also scheduling extra trains to Brussels.
Some city services across the country are expected to be impacted as well, including waste collection in Brussels and Antwerp and recycling parks, which could be closed on Monday. The strike action may also see child care centres close their doors for the day.
However, nowhere will disruptions be as impactful as at Brussels Airport, where a large number of the G4S security staff are expected to go on strike.
Related News
"Current estimates indicate that passengers will have to wait up to eight hours at the security screening," the company stated on Saturday, strongly advising passengers not to come to the airport and rebook their flight "if possible."
The airport is already in contact with airlines that had scheduled flights for Monday to look into cancelling them, and 65% of flights on Monday have already been annulled. Find out what your rights are if your flight is cancelled here.
Charleroi airport is also expecting possible disruptions and is urging travellers to arrive at least three hours before departure. Meanwhile, no disruptions are expected at the airports of Oostende and Deurne, which will instead accommodate extra flights.
Thursday 23 – Saturday 25 June
Brussels Airlines personnel last week announced plans to hold a three-day strike on 23, 24 and 25 June after the cabin crew issued an indefinite strike notice similar to that issued by the pilots the week before.
They are urging management to reduce the high work pressure and to not index their "cafeteria plan" – a budget for extra-legal benefits. Brussels Airlines management, meanwhile, has said its financial situation wouldn't allow it to reverse or reform the current collective labour agreements signed in 2020.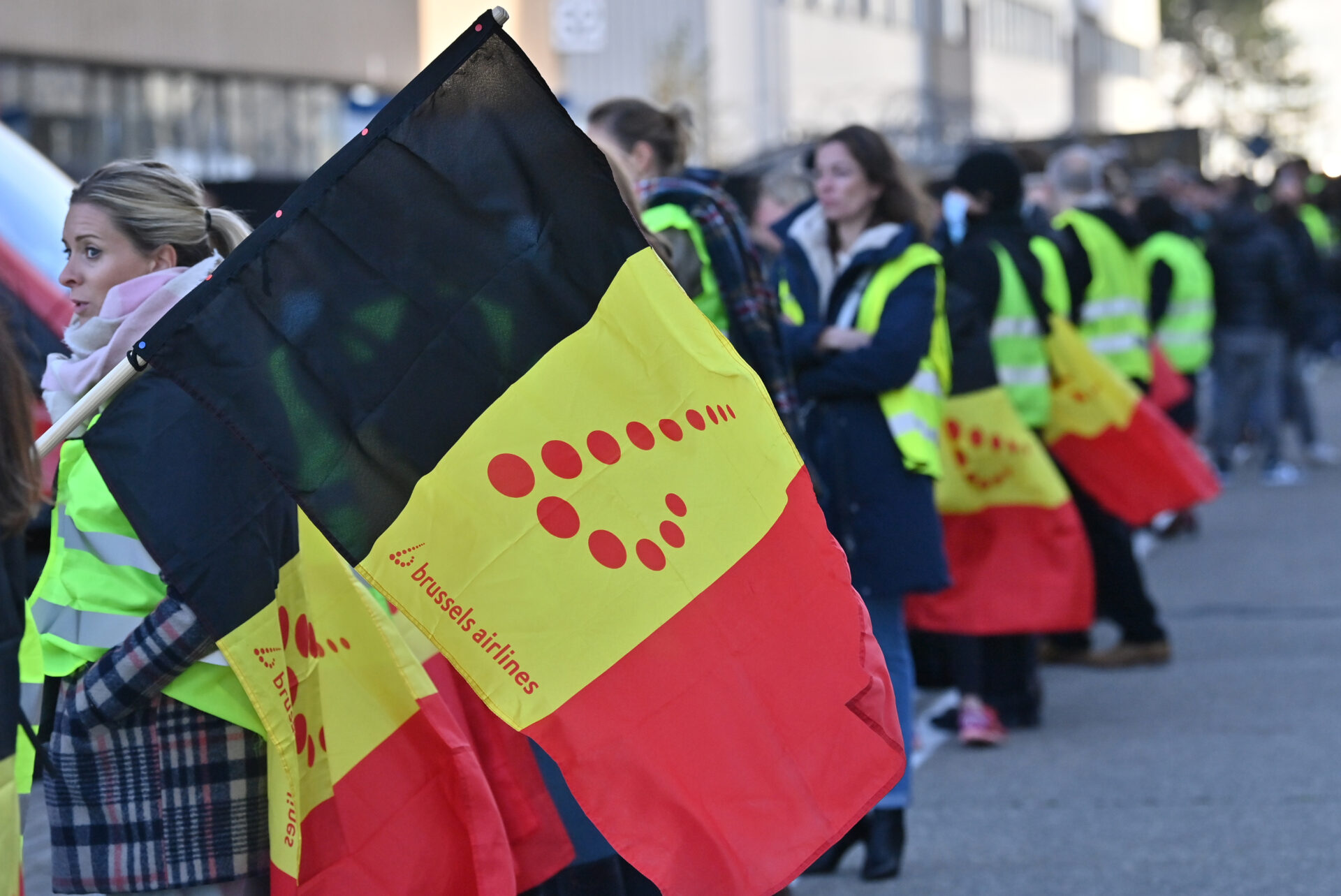 During these days, 525 flights were scheduled to go ahead, but it remains unclear how many of these will be cancelled. Travellers who have not received a notification that their flight is cancelled should wait before making their own changes, as they could lose their right to compensation or a refund.
Friday 24 – Sunday 26 June
Just several days after its CEO Michael O'Leary told The Brussels Times that he expects little disruption to flights during the summer months as a result of strikes, stewards, stewardesses and pilots based in Belgium announced they would go on strike for three days.
Here too, the high workload is the common theme, as well as the guarantee of a minimum salary for all employees. The Irish budget airline already had to cancel all flights operated by Belgian staff in April as a result of a union strike of its cabin crew, resulting in almost 300 flights being cancelled at Brussels Airport and Brussels South Charleroi Airport.
A similar strike will take place at the same time in Spain and Portugal, while staff in Italy will go on strike on 25 June and on 25 and 26 June in France. On 30 June, 1 and 2 July, at the start of the holidays, Spanish staff members will go on another strike.