Former Federal State Secretary for Asylum and Migration Sammy Mahdi, who was elected as the new chair of the Flemish Christian Democrat CD&V party this weekend, has appointed his own chief of cabinet, Nicole de Moor, as his successor.
De Moor has been active as a migration specialist in the cabinets of former Ministers Kris Peeters, Nathalie Muylle and Koen Geens, and became the chief of cabinet for State Secretary Mahdi since the start of the legislature.
"Nicole de Moor symbolises experience and innovation in one person. She may be a new face for the general public, but she already has a lot of mileage behind the scenes," he said in a CD&V press release said on Monday evening.
"Very happy with this new task that I am taking on," de Moor said on Twitter, adding that Asylum and Migration is the "most beautiful department, which is all about coexistence."
On Tuesday morning, she took the oath as the new State Secretary in the presence of King Philippe, and Prime Minister Alexander De Croo.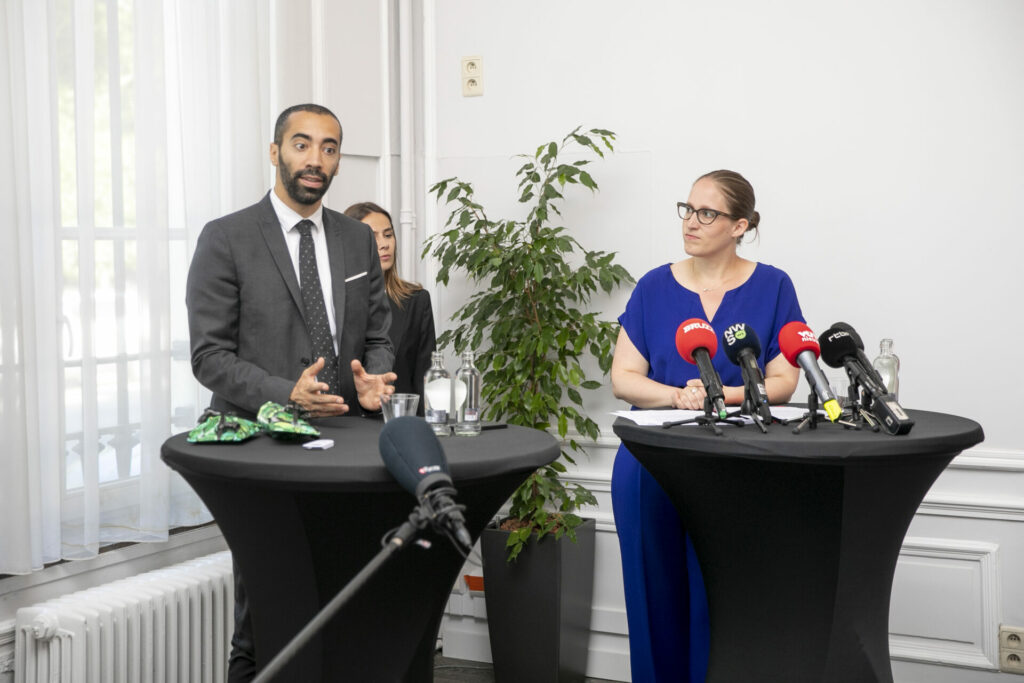 Mahdi's choice of his chief of cabinet has surprised many, as the names of some better-known CD&V members were reportedly circulating to become his successor. Still, de Moor was approved with 88% of the votes in the party.
'Greatest migration expert'
"We have a lot of quality MPs, but it is important to look at who is the greatest expert, and Nicole de Moor is the greatest migration expert walking around the Rue de la Loi by far," Mahdi said.
"It is a big department, with no adjustment period. There are some ongoing things, and I do not think that anyone is better suited, given her track record," he added. "She knows the department like no one else. She is the right person in the right place."
The new State Secretary holds a law degree from the University of Ghent and an LLM (Master of Laws) in International and European Law from the University of Amsterdam. She started her career as a migration Legal Advisor at the Crossroads Migration-Integration, which is now called the Agency for Integration and Inclusion.
Afterwards, she obtained a PhD at the Department of Public International Law of the University of Ghent on the subject of international migration and worked at the Office of the Commissioner for Stateless Persons and Refugees (CGRS).