British start-up Skarper has developed an easily removable bicycle electrification system that weighs just three kilos. It can thus easily be carried in a backpack. This will also avoid having it stolen.
Solutions are multiplying to offer cyclists electric conversion kits. Increasingly compact and simple to install, they are much cheaper than buying a new electric bike most of the time.
Skarper offers a really interesting model because it is very simple to install, but also to uninstall. The idea is indeed to be able to electrify any traditional bike in a few seconds and without weighing it down too much. The initiative is supported by former Scottish Olympic champion cyclist Sir Chris Hoy.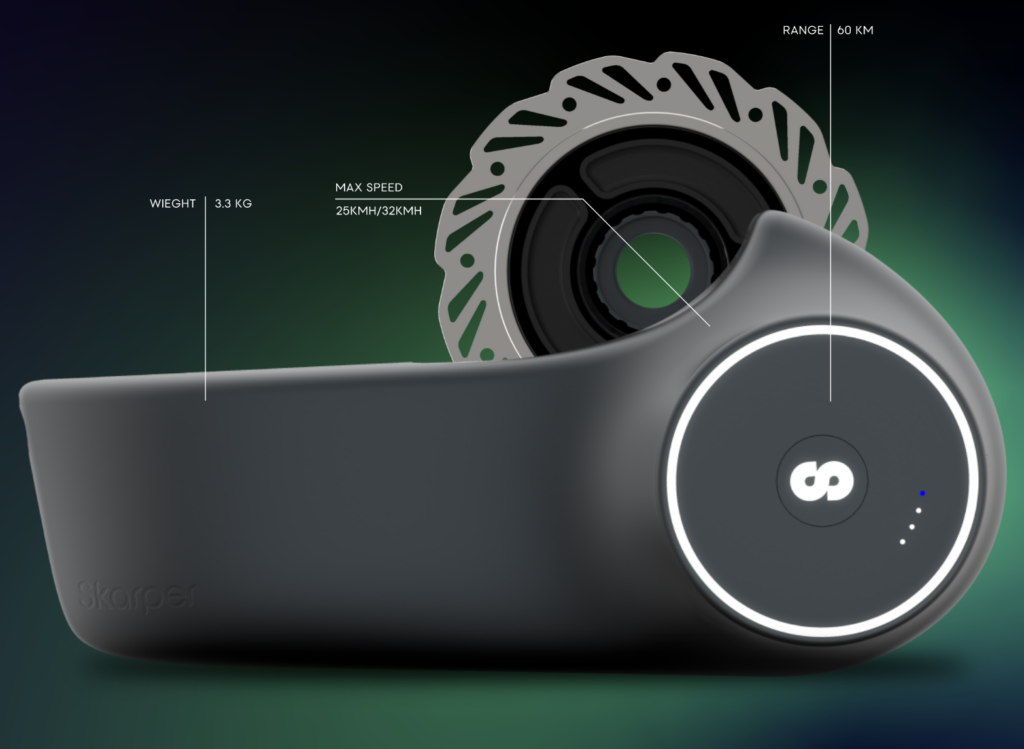 This system, called DiskDrive, takes the form of a large case to be clipped simply on the bike. For this, it is simply necessary to have installed a dedicated fastening system at the rear disc brake.
A few seconds are then enough to fix it on the rear wheel. Ditto to remove it. And since the whole thing weighs only a little more than three kilos, it is easily transportable, in a backpack for example.
Related News
In theory, the engine can go up to 32 km/h, but in France, electric bikes are legally limited to 25 km/h. Its integrated battery recharges in two and a half hours for an estimated range of 60 km. A fast charge of 30 minutes nevertheless makes it possible to travel about 15 km.
Skarper's DiskDrive is not expected to go on sale until 2023. It is advertised from £1000, the equivalent of €1165.