The Manneken-Pis was given a Rolling Stones costume on Saturday morning, on the occasion of the Sixty tour to mark the 60th anniversary of the British rock group.
Mick Jagger, Keith Richards and Ronnie Wood will perform Monday evening at the King Baudouin stadium, 46 years after their last concert in Brussels.
The costume was handed over by Pascal Van De Velde, the Director of the artistic agency Greenhouse Talent, which is organising the concert. It consists of a black t-shirt and pants with the name of the group and reproductions of the language of the Rolling Stones in the black, yellow and red colours of the Belgian flag.
On this occasion, the mayor of the City of Brussels Philippe Close (PS), as well as the aldermen Benoit Hellings (Ecolo) for Sports, Fabian Maingain (DéFI) for Economic Affairs and Delphine Houba (PS) for Culture, Tourism and Major Events had also put on a black t-shirt bearing the name and language of the Rolling Stones.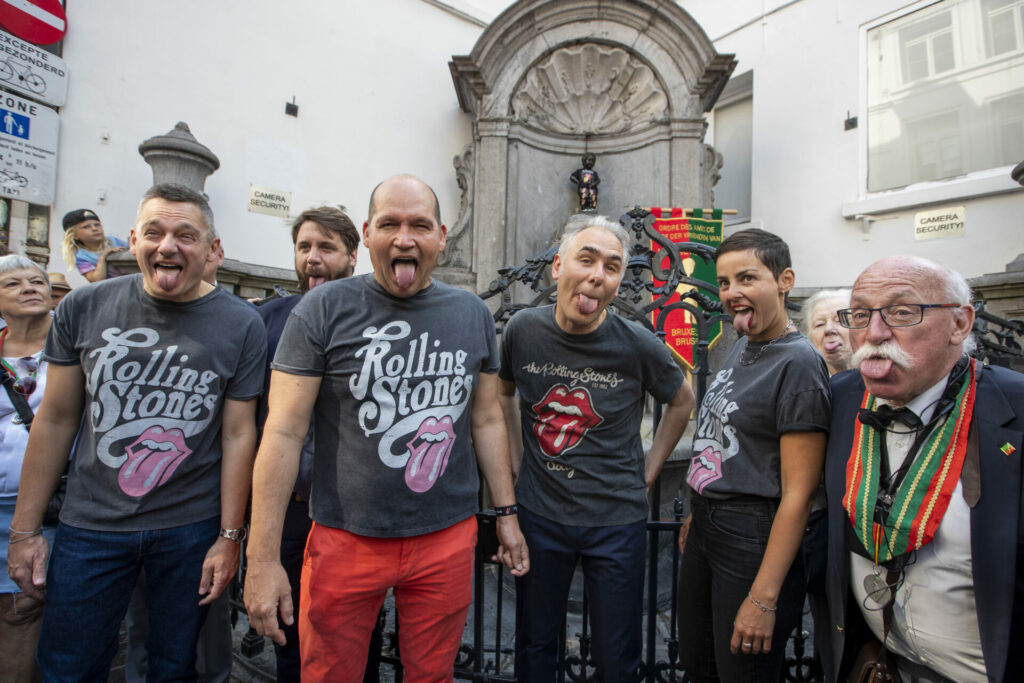 "There is only Brussels where folklore and rock can meet", remarked Delphine Houba. "It's always a pleasure when artists of such world fame stop off in Brussels. The Rolling Stones are a mythical group. (…) Manneken-Pis also has this slightly impertinent side and you can stick your tongue out at the fountain in this spirit".
A marching band played the Rolling Stones hit "Paint It, Black" to the delight of passers-by and tourists who were in attendance. Manneken-Pis will remain dressed in this costume throughout the weekend.