On Thursday 21 July, Belgium will be celebrating its National Day, which will see public services closing their doors and most people getting a day off. This year, for the first time since 2019, large-scale festivities are once again expected to take place, including in Brussels.
Streets adorned with people wearing black, yellow and red, gathering to celebrate; a large-scale military parade; a large fireworks show. These are all the things that would usually come to mind when thinking of the Belgian National Day.
Although celebrations took place last year, this year's National Day is expected to be more comparable to those before the pandemic imposed restrictions on events. A new addition will also be added to the mix this year: a large free concert in the Parc du Cinquantenaire in Brussels, which will be followed by a fireworks show.
The day's schedule
From 10:00 until 20:00, Parc Royal, next to the royal palace, will be transformed into a sports village, where the "National Sports Day" will be organised.
Here, various free activities will be organised by the region's sports clubs, from initiation and improvement workshops, mainly to attract new members but also to raise awareness among Brussels citizens of the benefits and values of sport.
Related News
These activities will range from grass hockey and rugby games to zumba and breakdance, martial arts and chess classes. Other, free-form activities, such as tree climbing and table football will also be organised.
A number of festivities, from folkloristic parades to a police village, will take place in the surrounding area, including on Place du Palais, Place Royale, Rue Ravenstein, Rue des Arts, Place du Museum, Rue du Regency, Place du Petit Sablon, Place du Bodenbroek, Rue du Sablon and Place Poelaert.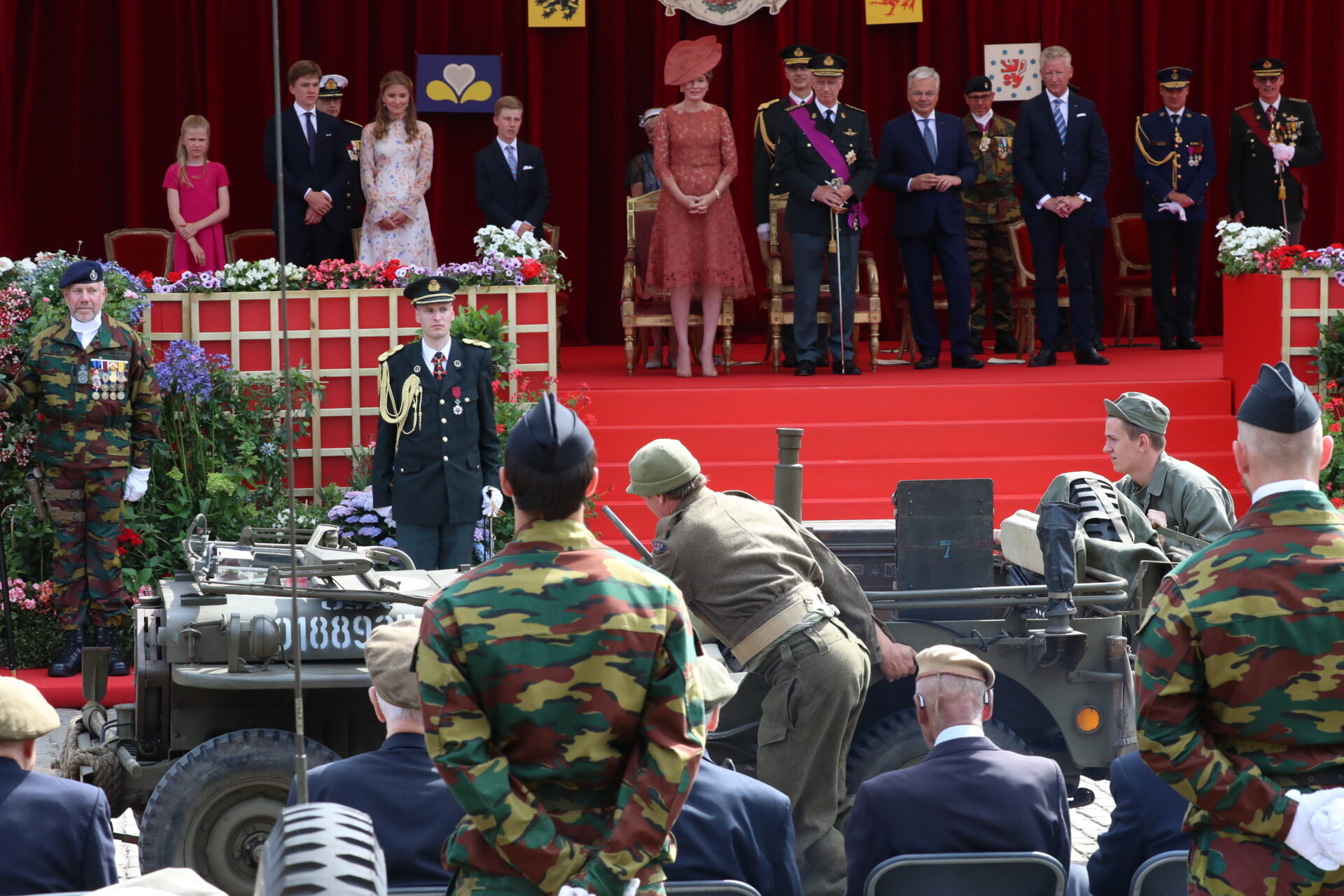 The traditional military and civilian parade will start at 16:00 and will pass through the same area. During the parade, tribute will be paid to all the people "who ensure the safety of our citizens every day," including the Belgian Defence and the various police zones.
This year, thousands of Belgians who make a difference in other ways, including neighbours who help the vulnerable or sick in their neighbourhoods, grandparents who help however they can, and volunteers who support with all kinds of tasks, will also be celebrated during the parade as part of the "Be Heroes" initiative.
From 11:00 to 19:00, the Federal Parliament will open its doors to visitors to visitors, which will include an extended route during the tour that will cross the "Tondo," the pedestrian bridge connecting the old and new buildings of the Chamber.
Evening celebrations
From 21:00 onwards, numerous Belgian artists (Coely, Typh Barrow and Niels Destadsbader, among others) and a few surprises will take to the stage at Parc du Cinquantenaire as part of the first large-scale concert organised for the National Day. They will be followed by a closing DJ set that will accompany the fireworks show from 23:00.
Food trucks and bars will be set up in the park during the party. Those who are not able to attend in person can follow the concerts and fireworks on TV, as they will be broadcasted on national television channels.
Meanwhile, individual celebrations will take place as part of the 'National Apero' initiative, through which pubs, bars and restaurants can announce they will be organising parties on 21 July. Images from the participating bars and restaurants will be shared during the concert and on social media, with the hashtag #aperonational.