This weekend will bring the last of the more bearable summer days before temperatures surpass 30°C and being outdoors all day becomes a bit more challenging. Here are some recommendations of where you should be while soaking up the sun this weekend in Brussels.
Music to my ears
Walden Festival, Parc Léopold, 16-17 July
Although Tomorrowland and Dour will be dominating the festival news across Belgium this weekend, another smaller music event will be taking place in the heart of Brussels during the same weekend, hosting a very different range of musicians and bands.
On Saturday and Sunday, stages will be scattered across and around Parc Léopold in the heart of the European Quarter as part of Walden Festival, an initiative of the makers of KlaraFestival, which offers a diverse range of music for all ages.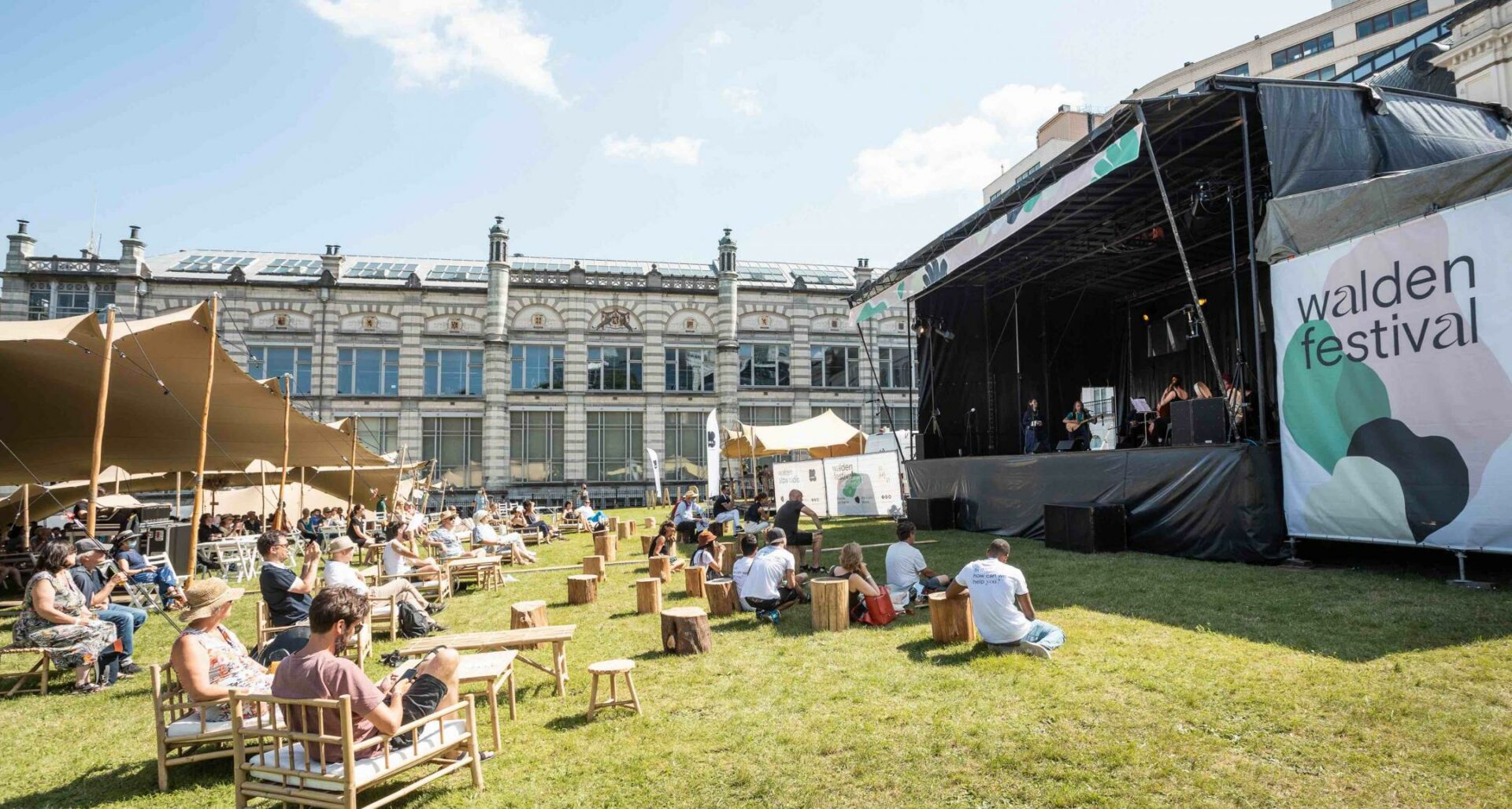 From classical and contemporary music to non-Western music and jazz, all presented in various concert formats and in unique venues, this festival is expected to be a true musical adventure. Tickets range from €30 to €65 and can be purchased here.
Circle Park Summer Camp, Anderlecht, 16 July
Who says parties shouldn't last all day? On Saturday, starting from 13:00, a free open-air one will be organised in the Circle Park in Anderlecht, where Moroccan label Casa Voyager, a driving force in the underground electronic scene, will be playing techno, electro and breakbeat, featuring sets by Driss Bennis, Mad Miran, Skunk Worx and Viewtiful Joe (live).
The entrance is free, and food will be offered on-site by local Mediterranean diner Pois Chiche.
Arts and culture
Open-air cinema, Parc Royal, Saturday 22:00 - 23:30
As part of the 'Midsommar screenings' organised by Vaux Hall in Parc Royal, Cinema Galeries is bringing people the best of cinema under the theme "Midsommar - Marseille, from the fjords to the Calanques."
The outdoor film viewings are organised every Saturday, and this week, the Danish comedy film "Men and Chicken" will be showcased, a film about two not-so-smart brothers who discover that they have been adopted when their father dies and set out to seek their biological father.
A perfect occasion to grab the popcorn, sit down (way down) on a beach lounger and relax.
Keep moving
Alternative yoga, Royal Galleries in Brussels, Sunday 17 July
Looking for a calm way to start your Sunday, while still taking in the best the city has to offer? Take part in a giant group yoga class in the heart of the Royal Galleries in Brussels, one of the most historical places in the city.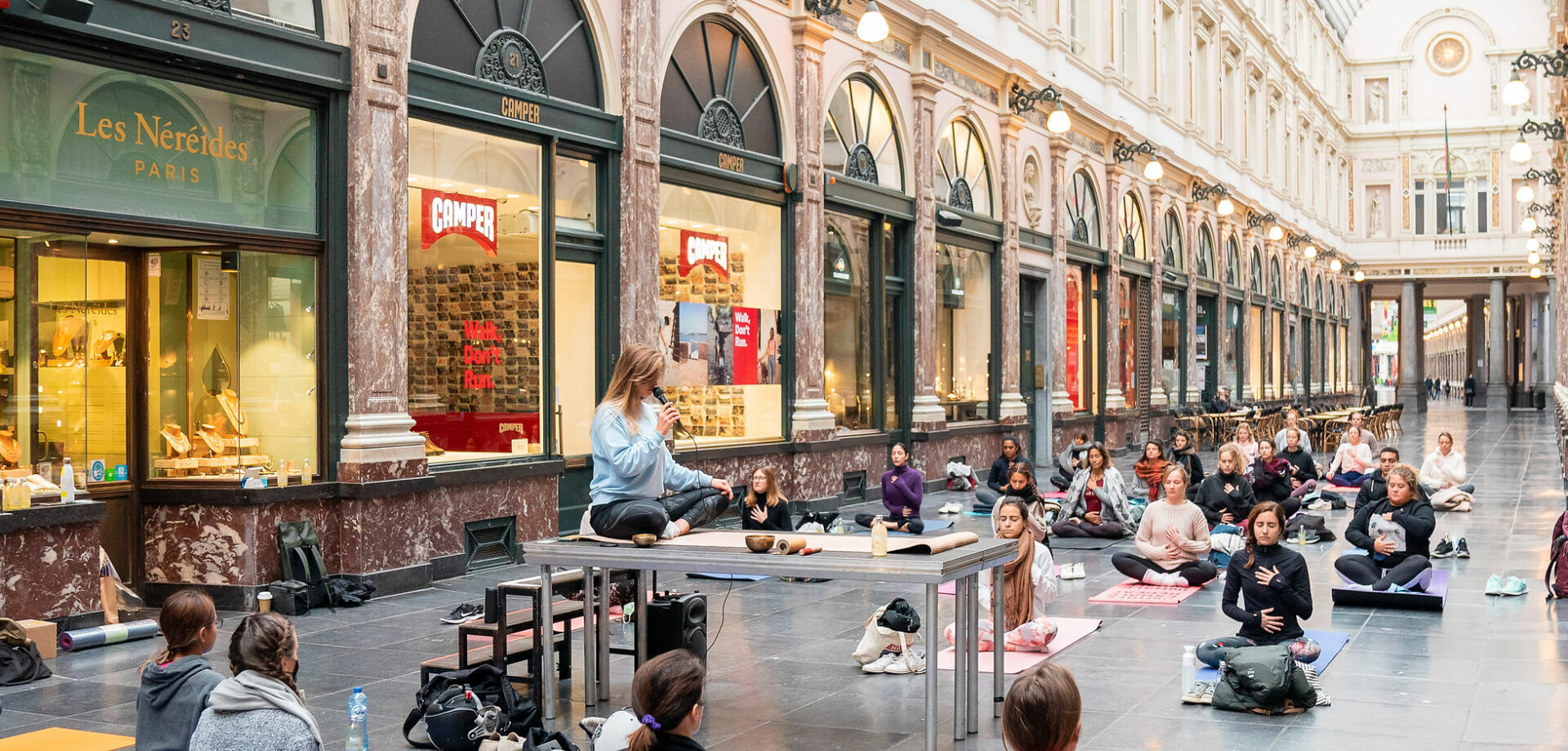 The yoga class, starting at 09:30, will be followed by a guided meditation. Tickets cost €17 and can be bought here. Can't make it this Sunday? Don't worry, the event will be on every Sunday throughout the summer.
Further afield
Gentse Feesten, various locations across Ghent, 15 - 24 July
For the first time since 2019, the legendary Gentse Feesten will be returning to the medieval city of Ghent, transforming the East Flanders capital into a hub of music, art, theatre, dance and much more.
With the aptly named theme 'The Rebirth,' the festival will take place between 15 and 24 July, with over 3,000 activities and events scheduled, many of which are free, and child-friendly.
From meandering the bustling streets to discovering intriguing performances or grabbing a fresh beer and enjoying some free music at the famous canal stage, there are many ways to enjoy a day at "De Feesten." Discover the full programme here.