One of the world's largest music festivals takes place in sonic Boom, a Belgian town aptly named to host the summer electronica spectacle.
Imagine a Disneyland for adults full of wonder, magic, special effects and fireworks that is cool instead of kitsch. Electronic music reigns rather than songs like It's a Small World After All, while acrobats entertain in lieu of cartoon characters. A fairytale that exceeds the imagination, this Disneyland is Tomorrowland, which has put Boom on the map and Belgium at the top of world music.
Tomorrowland was founded in 2005 by reclusive Belgian brothers Manu and Michiel Beers as a "totally unforgettable and incomparable show," which they have grown into a global, multilayered brand. It has a winter edition in the French Alps, satellite events around the world, a radio station (One World Radio), fashion label, online store (TML by Tomorrowland) and now even a restaurant in Antwerp.
The main festival in Boom takes place each summer, normally over two weekends, but three in 2022 after a two-year break due to the Covid-19 pandemic. Over the last three weekends this July, an estimated 600,000 'People of Tomorrow' from more than 200 countries will descend upon the town that normally has a population of 19,000. Boom, located 30km north of Brussels near Antwerp and Mechelen, will literally boom.
Remember Alice following the White Rabbit down his hole in Alice in Wonderland? That is what it's like to step into Tomorrowland. Everything is fantastically decorated, even trash cans and lockers, and sound and light installations mesmerise audiences. The visual feast is a prelude to the auditory sensation of an astonishing 1,000+ DJs covering all genres and styles of electronic music. Top performers from emerging talent to international stars from largely Europe come together to create a sonic Boom. Think Armin van Buuren, Lost Frequencies, Tiësto and Belgium's own Dimitri Vegas & Like Mike.
"As a DJ, you can't be in a better position at Tomorrowland," says Belgian Yves Van Geertsom, known as DJ Yves V, who has performed at every festival since 2006, often on the main stage, including this year. "It's a dream coming true every time again. The production is out of this world – you always see something you wouldn't expect – the location is beautiful, and the crowd has the best energy. It's very hard to find this vibe somewhere else."
This vibe starts with the fact that people who manage to get tickets are thrilled to go, Van Geertsom laughs. He estimates Tomorrowland has the highest concentration of DJs in the world. "It is the place to be for a DJ, 100 percent! It's always a privilege to perform there and one of the highlights of my year."
Van Geertsom notes the vibe among DJs; their connections and collaborations are even stronger after Covid-19. The pandemic also inspired artists to create a lot of new music, which Yves V and others will perform for the first time at this year's festival.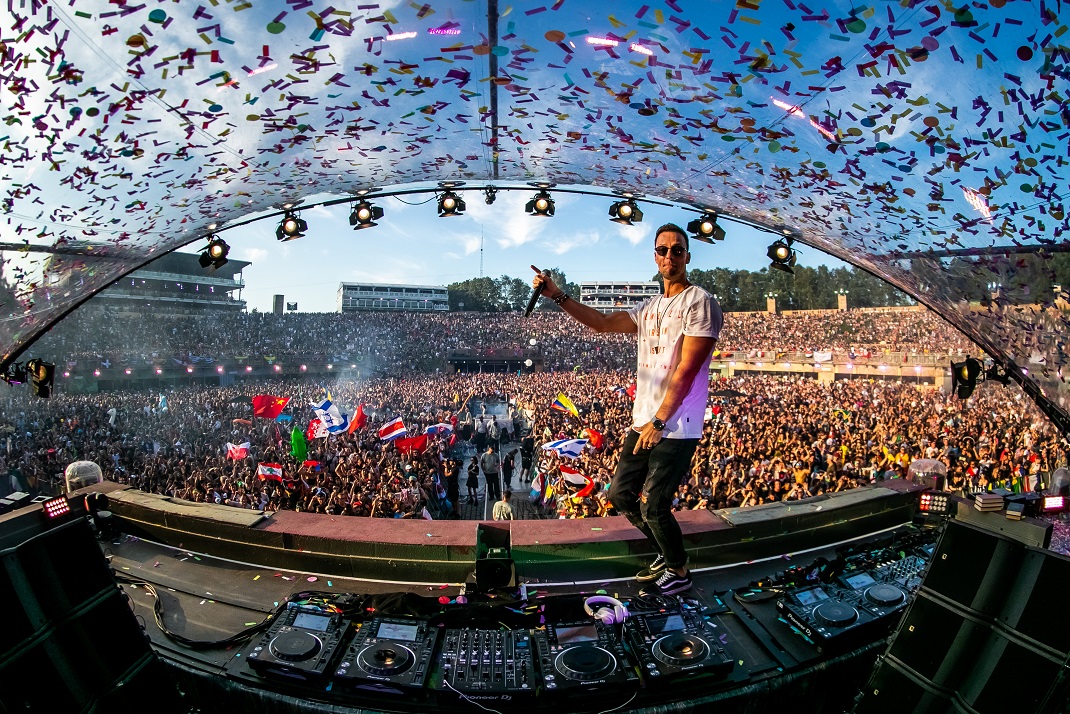 "Tomorrowland is the Woodstock of electronica on another planet," says Rob Vanoudenhoven, a Flemish television presenter, musician and artist who was initially sceptical about the festival until he attended. "Normally, I'm not into this type of music but the whole experience of Tomorrowland made me appreciate it. This year will be a special edition because people especially want to forget about the world for three days."
Flawless execution
Tomorrowland's attention to detail explains why it takes almost a year to create the festival. The main stage alone takes about 100 people four weeks to build. It's covered by a fantastical tent suspended from a gigantic crane construction that creates a hypnotic display and acoustic cocoon.
This year it will be even larger so people can view it from almost 360 degrees and walk through it via a new staircase made of mosaic tiles. Even Europe's tallest mobile Ferris wheel (Cloud Rider) at the festival cannot upstage the main stage.
"Most events take the least of something needed," says Vanoudenhoven. "Tomorrowland takes double because they want attendees to have an enjoyable experience, which is their ultimate priority. The organisers really invest in peoples' experience. They make less profit so people come back."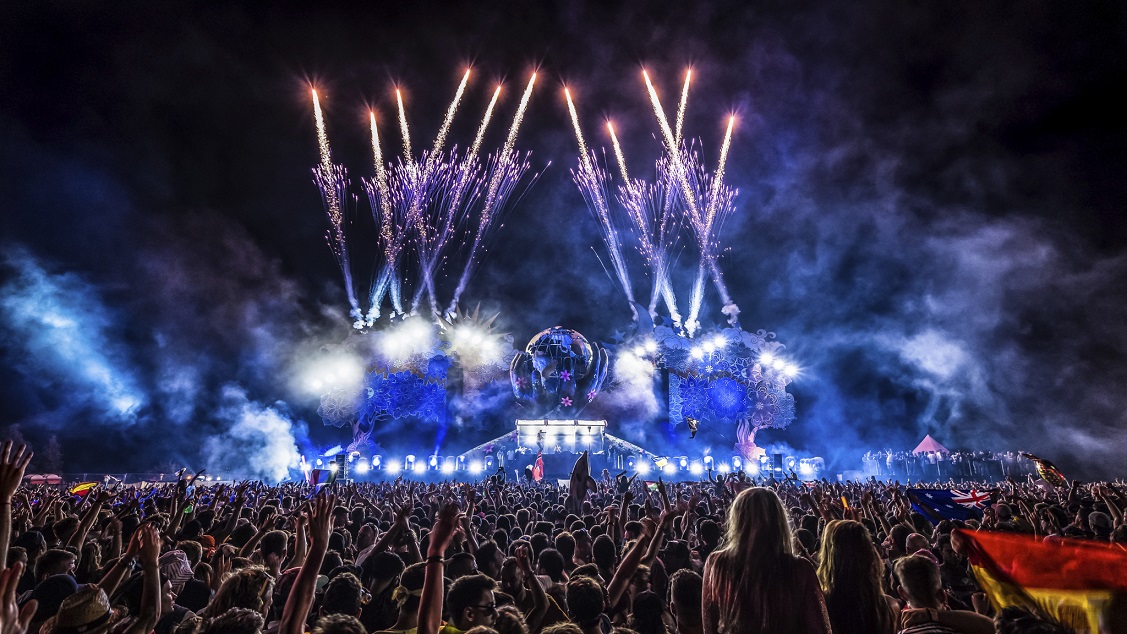 Tomorrowland was named the Best Global Festival at the International Dance Music Awards for five consecutive years from 2012 to 2016. And it keeps growing, from 10,000 attendees and 3,000 campers in 2005 to about 600,000 and 114,000 campers in 2022.
"Fifteen years ago, Tomorrowland was well organised with printed maps, and the price for two days was around €80," recalls Audrey O'Connor, an event manager in Brussels who formerly worked for DeejayBooking.com and attended Tomorrowland multiple times over 15 years. "But it has advanced over the years and now it's much more global and digitised with higher calibre DJs and an app for navigation."
Tickets are priced at a hefty €261.50 for basic access for three days this year, but there is a lot packed into the festival. "Tomorrowland is another world," O'Connor adds. "It is the best and most organized festival I've ever been to – not just because of the music, but also the people, atmosphere and cleanliness. Everything is branded, queueing is limited, you always have a good view, and it feels safe."
Moreover, Tomorrowland boosts the local economy. Organisers claim that in 2019 alone, they had brought €228 million into Belgium, creating 15,000 jobs – in part due to the indirect effects on the tourism and hospitality sector.
Pre-parties
For festivalgoers, the excitement begins when they succeed in buying the tickets that sell out within minutes online. Belgian residents are privy to a pre-sale as half of tickets are reserved for them. Then would-be buyers must compete with about two million people worldwide to purchase the remaining tickets per weekend. Ages range from 18 to 85, the latter of which is a neighbour who has attended the festival since its beginning.
The anticipation builds with the receipt of a treasure chest containing a special entry bracelet and fantastical elements. There is a surprise gift every year. In 2019, the last time a physical Tomorrowland was held, the box weighed 1.6kg, largely due to the inclusion of a hardcover 160-page book with a fantasy story about the festival. The Book of Wisdom was written in multiple languages, reflecting its international recipients.
The chip-containing bracelet can be loaded with digital 'pearls', the Tomorrowland currency, before the festival online and during it at a myriad of terminals. Attendees just swipe to swig and buy everything at the festival with it.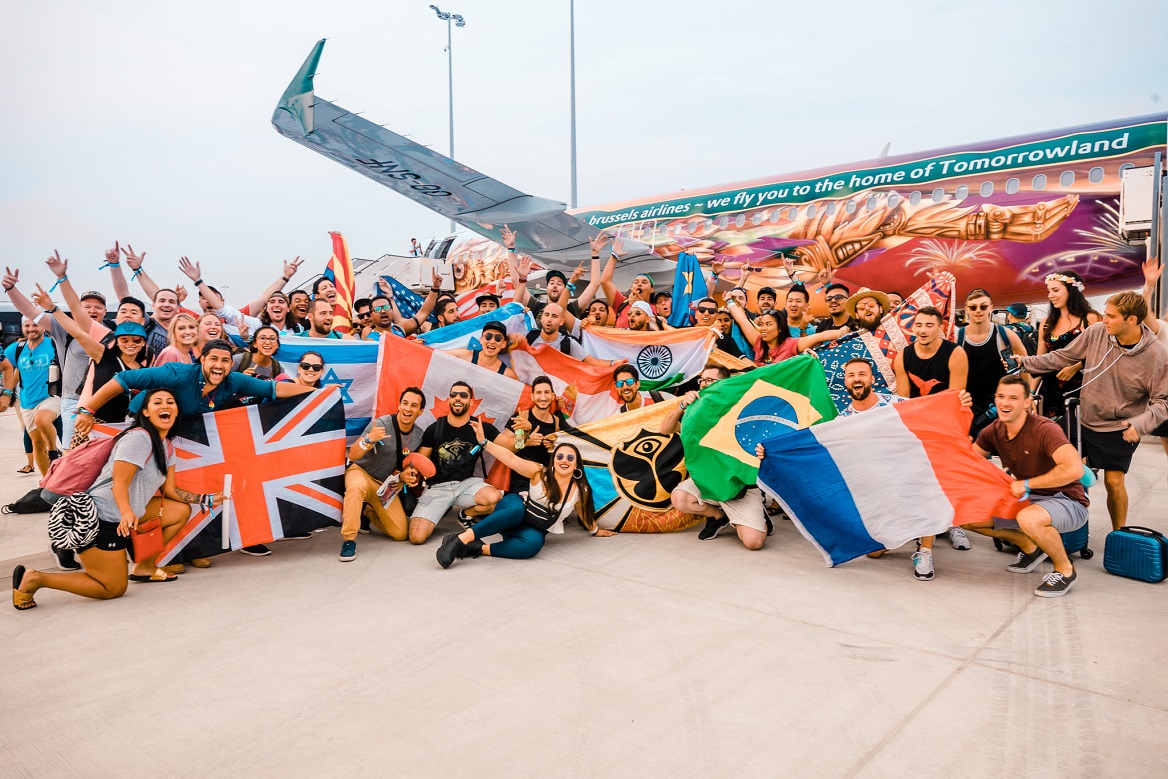 Getting to Tomorrowland for some is half the fun, especially for those with a live DJ set on a flight. Global Journey party flights come in from major cities around the world. In 2019, 240 flights departed from 83 different airports, 55 of which had music on board and nine of which had a live DJ set. There were also 30 gate parties organised by several airports to get flyers pumped up. Brussels Airlines even partnered with Tomorrowland to design an Airbus A320 called AMARE with a colourful, hand-painted dragon on the outside and special lighting inside with electronic music. And even after the festival, Global Journey packages invite guests to a Detox Day in Meise near Brussels.
Foodieland
Tomorrowland also prizes its festival food. Its pop-up restaurants include some by Michelin-starred chefs, while 250 food stands offer tastes from around the world. For example, in 2019, two Michelin-star chef Nick Bril had a secret restaurant hidden in the main stage, where 12 lucky diners in six seatings a night had exceptional views and bites. This year, top chef Gaggan Anand of India will have an Asian-inspired restaurant, including a chef's table, which will donate all its proceeds to the Tomorrowland Foundation to build a school in India.
Celebrity pastry chef Roger Van Damme, owner of Michelin-star Het Gebaar lunch lounge in Antwerp, has been creating waffles and special desserts at the festival for at least a decade. "Tomorrowland is something special," he says. "I work like an animal there, but I love it. I love the vibe and the people."
Van Damme is known for his bespoke desserts, including one made in the shape of the hats of Belgian DJ brothers Dimitri Vegas and Like Mike. "Every year we do something new," he says.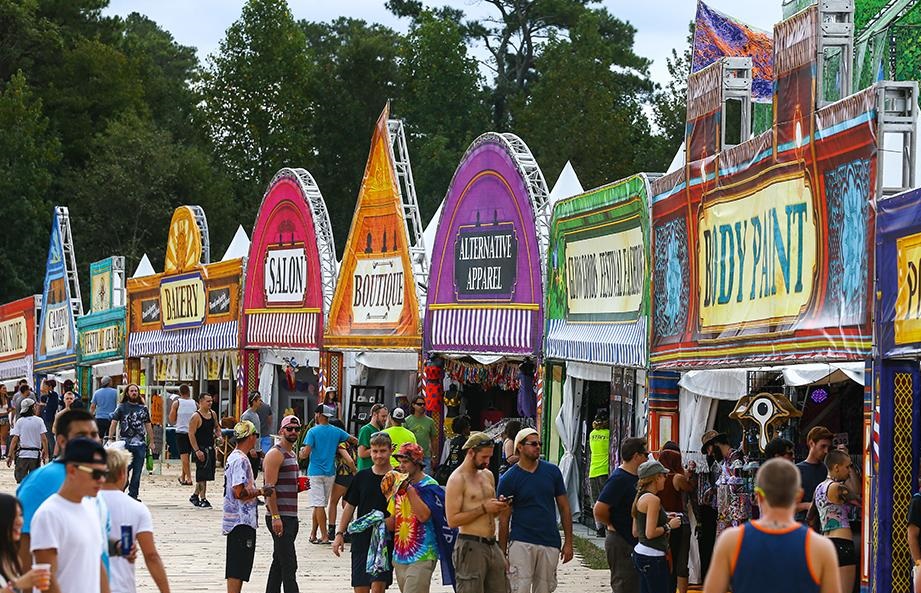 There are even food inspectors who patrol festival grounds each year as a quality check. "Tomorrowland doesn't make mistakes. It brings the best of all things together," Van Damme exclaims, adding that the event also promotes Belgium as a food and cultural destination. "When I travel, people recognise me from Tomorrowland. It's the same feeling as when I won the Best Pastry Chef award in 2017," he says.
Van Damme also loves music and several DJs who perform at the festival. "I'm also a party animal," he concedes. "Everyone must have the experience of Tomorrowland once in their life."
For non-festival goers, though, the Tomorrowland food party is available year-round at MESA restaurant in Antwerp. In 2019, it debuted at the festival as a pop-up, but it was so well received that it became a permanent outpost next to the Tomorrowland office.
Temporary and permanent residents
As for accommodation, there is DreamVille, a pop-up glamping village next to festival grounds that hosts 38,000 attendees per weekend. It has its marketplace with a grocery store, bakery, beauty salon, fitness studio and yoga space. A restaurant is open for breakfast and brunch and there are plenty of barbecue areas.
Accommodations range from EasyTents with air mattresses, sleeping bags and a small light to an Ensuite makeshift hotel room with a personal shower, toilet, quality beds, large interior space and outdoor patio. DreamVille even accommodates weddings in a special tent.
While Tomorrowland officially starts on Friday morning, DreamVille gets the party going the night before with "The Gathering" DJ set. Glampers can check in on Thursday as early as 11h and depart as late as Monday at noon.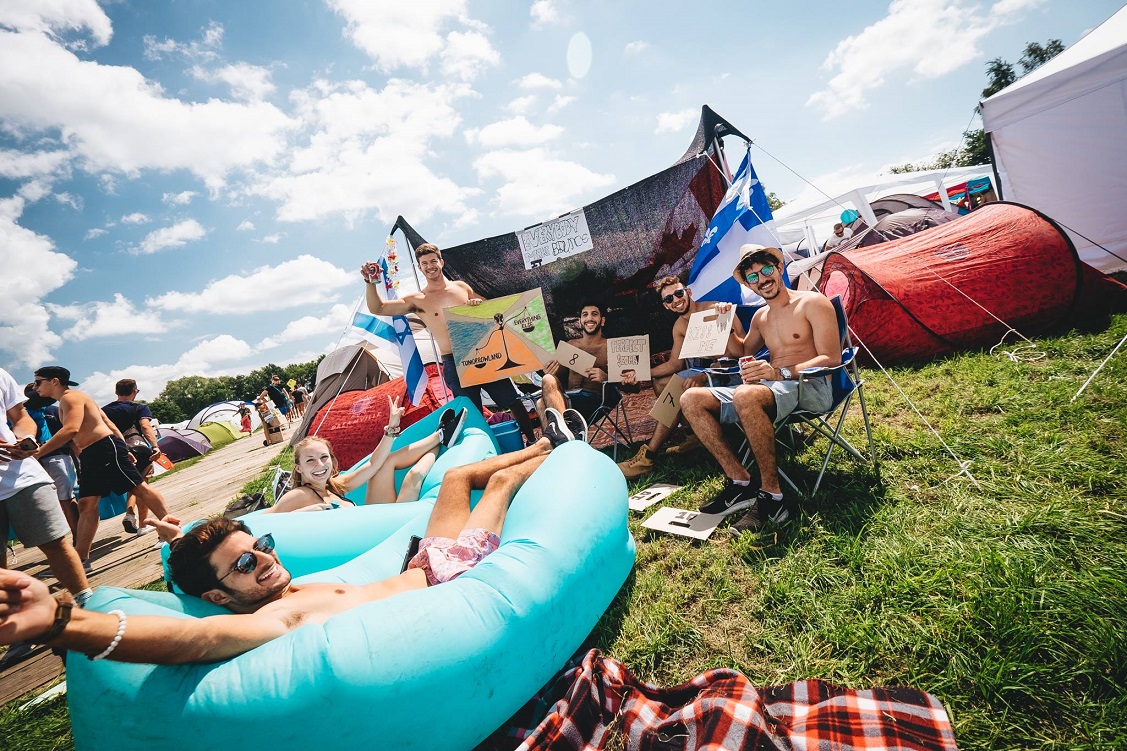 Boom residents, known as "Boomenaren," are also well looked after by Tomorrowland management. They have their own ombudsman, community centre, newspaper, website and free phone number to air any grievances. In between festival weekends, Tomorrowland sponsors a party for about 10,000 neighbours, plus offers them a guided tour behind the scenes.
Tomorrowland Ombudsman Ivo Corbeels is effectively a mediator between Boomenaren and festival organizers. He runs a neighbourhood house with a small staff to address any concerns, which are reportedly far and few between.
"We try to involve the neighbours as much as possible because we realise that a festival involves nuisance," Corbeels says. "We are in direct contact with them and try to intervene as quickly as possible in case of problems, questions, etc."
Sound is controlled 'front of house', not by DJs, to ensure decibels do not exceed a certain limit, he notes. Driveways and access roads of neighbours are strictly protected and Boomenaren are informed about everything, including the times of fireworks. There is also good communication with the Boom town administration, police and fire department.
Post-festival and beyond
On one day of the Boom festival every year, main stage performances are livestreamed to satellite events in several cities around the world. Called UNITE with Tomorrowland, these events have synchronized effects, in-person headliners, customised stages and decor to mimic the magic of Tomorrowland. UNITE events have occurred in the United Arab Emirates, Germany, Spain, Lebanon, Taiwan, Malta, South Korea, Greece and Israel.
"It's an amazing feeling to know that while you're getting goosebumps at the mainstage in Belgium, literally millions of people around the world are watching my performance, even organising home parties and having an amazing time as well," says Armin van Buuren, a DJ who is headlining again on the Tomorrowland main stage this year.
In May 2022, Tomorrowland teamed up for the first time with Rock Werchter, Belgium's other big music festival, to put on a two-day CORE festival in Brussels. It combined bands and DJs of various genres, art, nature and mirrors in Osseghem Park. This festival will be back in 2023 as an annual event.
All summer long at Ushuaïa nightclub in Ibiza, Spain, Tomorrowland has a satellite concept called "The Garden of Madness" hosted by Dimitri Vegas and Like Mike. This year from June 15 to September 21, they will make a musical splash on a poolside stage along with other artists.
Green schemes
The festival also weighs up its broader responsibilities: Love Tomorrow is the green arm of Tomorrowland, which aims to protect living beings and the environment. For example, it coordinates the collection, cleaning and repair of DreamVille tents, mattresses and other camping gear for reuse.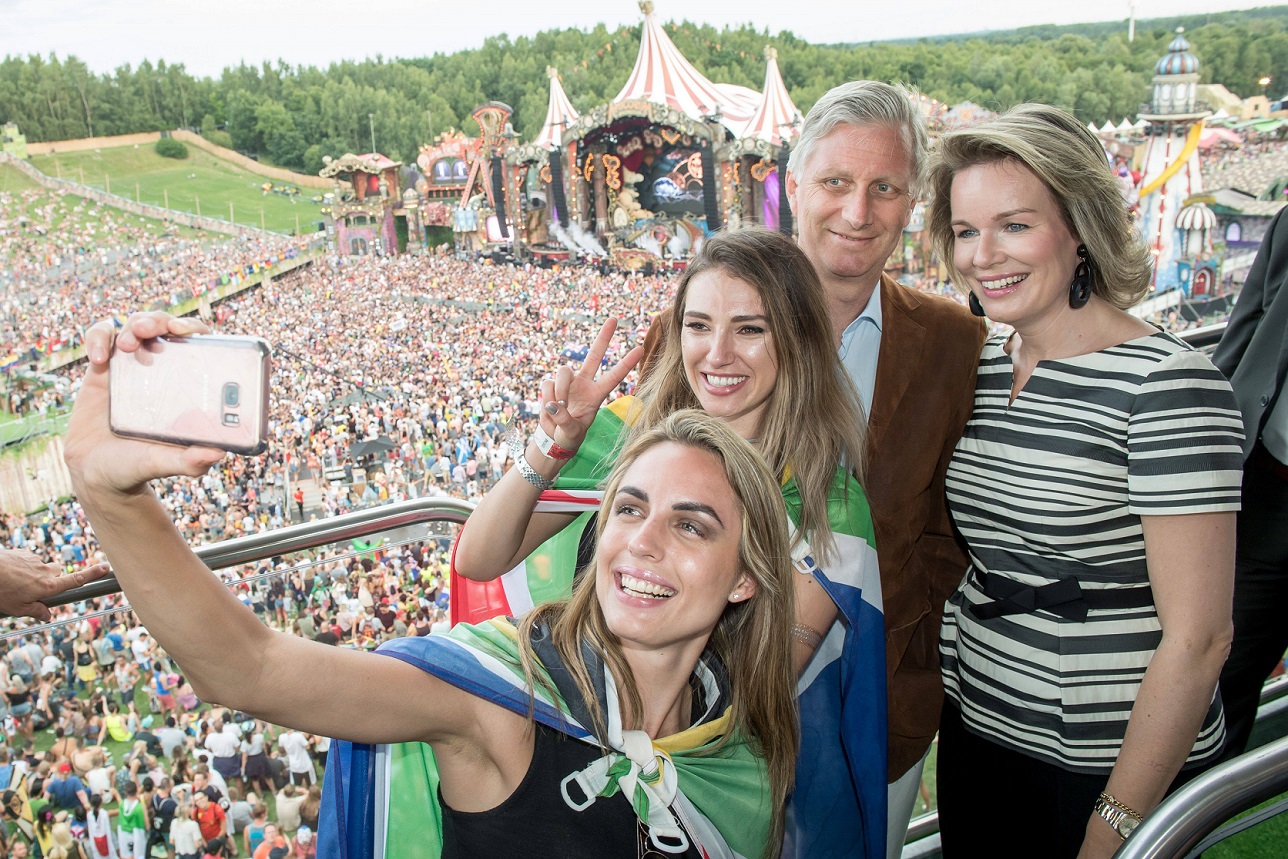 In addition, the Tomorrowland Foundation helps underprivileged children and youth aged four to 21 worldwide. It is funded by donations from the People of Tomorrow and a yearly contribution from WeAreOneWorld, the organisation behind Tomorrowland. This commitment to global issues earned the Beers brothers a visit from United Nations Secretary-General Ban Ki-moon in 2015, who presented them with a wooden plaque engraved with "Let's work as one towards dignity for all."
All this aims to fit into the Tomorrowland mantra: Live Today, Love Tomorrow, Unite Forever. However, for those at the festival itself, it is often just about having the most fun possible. As Rob Vanoudenhoven, the TV presenter, says, "Tomorrowland is a made-in-Belgium asset and point of pride for our country. It is one of the greatest events and brands in the world."
---
Tomorrowland in numbers, based on 2019 statistics
· 30 million+ followers on social media
· 3 million pints of beer
· 641,000 square metres of camping grounds
· 600,000 festival-goers
· 156,000 minutes of music
· 120,000 LED lights on the main stage
· 114,000 DreamVille guests
· 40,000 Global Journey packages
· 31.000 square metres of flooring
· 15,500 crew members
· 13,000 flight packages
· 11,000 hotel packages
· 1,000+ artists
· 240 flights from 83 different airports
· 250 food stands
· 200+ nationalities represented
· 92 types of bracelets mailed to attendees
· 30 airport gate parties
· 19km of railing
· 15 performance stages
· Nine airplane flights with a live DJ set
· Four pop-up restaurants (including one in DreamVille)
Tomorrowland's yesteryears
The Tomorrowland story began on a Sunday in August 2005, when 10,000 festivalgoers and top DJs like Sven Väth, Sasha and Armin van Buuren descended on the town of Boom.
By 2007, a second day was added to Tomorrowland to accommodate 20,000 ticketholders, and in 2008, some 100 DJs were entertaining 50,000 fans.
Moby was a surprise act for about 90,000 attendees at the 2009 Tomorrowland. By 2011, Tomorrowland had expanded to three days, selling out 180,000 tickets in less than a day.
The 2012 Tomorrowland featured 400 DJs on 15 stages. The following year, it organised an American spin-off called TomorrowWorld near Atlanta, Georgia, which nearly 140,000 people attended.
Tomorrowland's 10th anniversary in 2014, held over two weekends attracted a whopping 360,000 people attended, while soundtrack composer Hans Zimmer wrote a 10-minute hymn for the event.
By 2015, when readers of DJ Magazine voted it the World's Best Festival, it launched Tomorrowland Brazil in São Paulo. The 2016 edition included a surprise set from Tiësto in DreamVille.
From 2017 to 2019, Tomorrowland expanded to two weekends, hosting 400,000 people. In 2017, it was visited by Belgium's King Philippe and Queen Matilda. In March 2019, Tomorrowland Winter debuted in Alpe d'Huez, France – this year's edition attracted some 18,000 people.
During the pandemic, Tomorrowland launched four digital editions to keep people energised at home. More than a million people tuned into Tomorrowland Around the World both years and even more to the after-movies. The second edition took place on the imaginary island of Pāpiliōnem, featuring 35 hours of music and nearly 1,000 tracks.