De Coninck Wines enjoys an excellent reputation as the country's leading importer due to the quality and wide range of wines they distribute. They have one of the finest reputations among wine importers and distributors, are the market leader in Belgium for wine sales, and their reputation is underlined by the positive gastronomic press they receive.
De Coninck Wines are the leading national importer of brands such as Louis Roederer champagnes, Joseph Drouhin Burgundy, Faiveley, Jaboulet Aîné, and Hugel (for the Alsace wines) with exclusive wineries such as Dagueneau, Peyré Rose and Château Simone to name a few….and of course they specialise in Bordeaux wines.
History
De Coninck Wines was founded in 1886 by Louis de Coninck and it has been a family business for four generations.
When Louis died in 1928, his two sons Franz and Robert took over and in 1977, Patrick took the reign to lead the third generation. Following his death, his son Jean-Gabriel took over the day-to-day management and commercial strategy from the parent company in Waterloo together with his mother and sister. Reinforcing the original Brussels roots of the family business, he also set to add a more general development in Belgium and beyond.
Ambitious plans
The company has launched a new sales platform to their product and service offering and now the entire range are available with one simple click. The address is www.deconinckwine.com and they can dispatch orders from their site in Waterloo with a stock of 500,000 bottles of wines and spirits.
They have also extended their presence in Belgium and have six shops in Waterloo, Woluwe, Ixelles, Uccle, Wavre and Wemmel, with experienced and attentive staff providing the best advice to its clientele of wine connoisseurs. As well as this they have expanded their scope internationally with branches and vineyards in France, opening up to a much wider clientele.
They always organise special promotions during September on their website, so keep an eye out for this. Also, they will be holding their yearly Open Cellar days in Waterloo again from October 22-23 2022.
The family is also looking forward to further expansions with a seventh branch in Overijse, which is opening next year.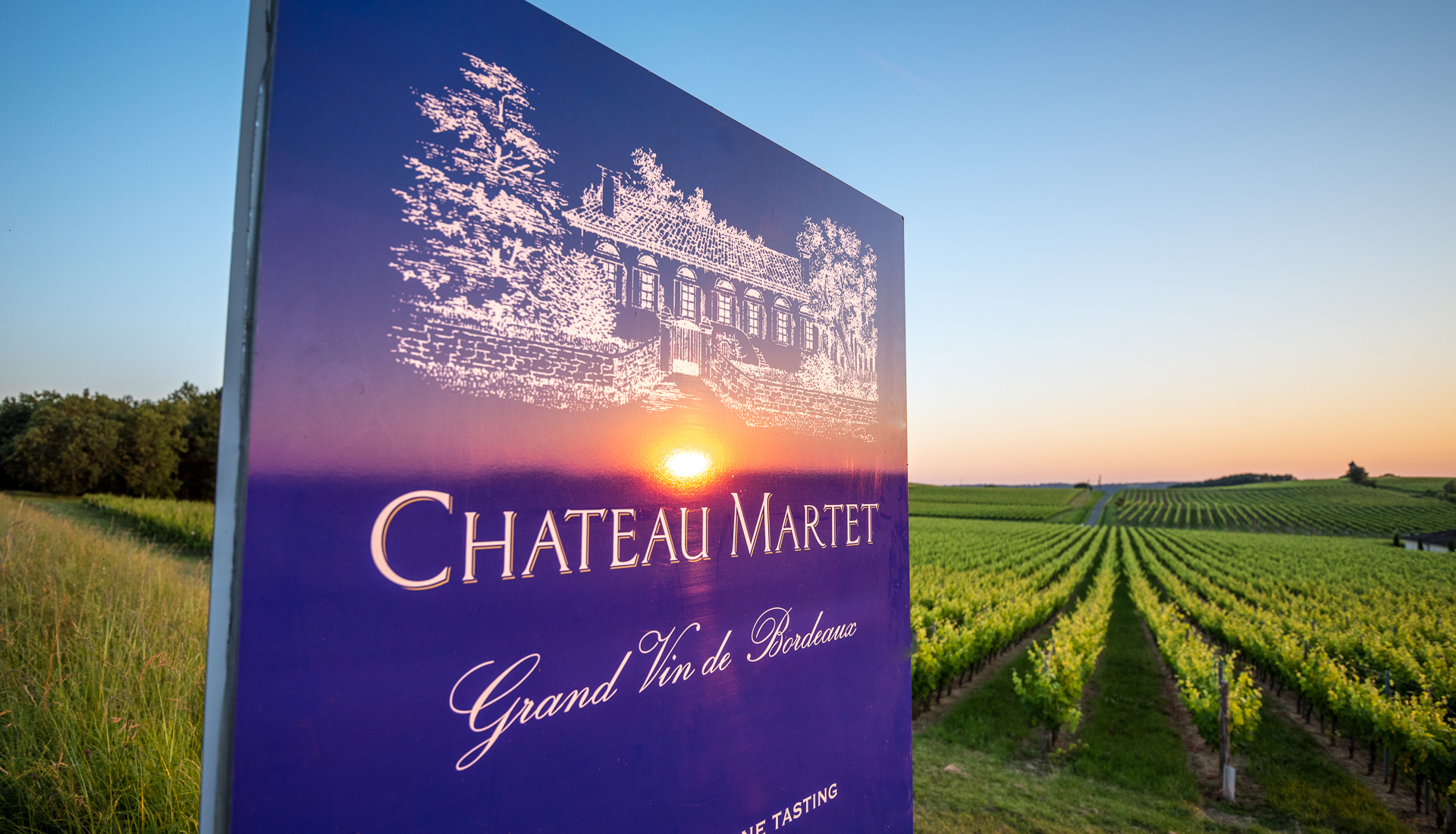 Château Martet
The estate was bought in 1991 by Patrick de Coninck and Albert Michiels and is located on a hillside along the Dordogne nearby Saint Emilion. It offers an exceptional heritage with a relationship to the vine and to the people from the Roman period, as it was built in the 13th century. Patrick and Albert had the ambitious plan to restore the vineyard and undertook this by adapting the grape varieties to the soil.
In 1998, Patrick asked Louis Mitjavile (also called the Merlot Pope of Bordeaux) to advise on both viticulture and oenology and these efforts quickly produced a great Bordeaux wine, the "Réserve de Famille". This wine is a true benchmark and an essential great Bordeaux wine, which has made the company famous. It's even enjoyed by the famous, such as Emmanuel Macron and Angela Merkel!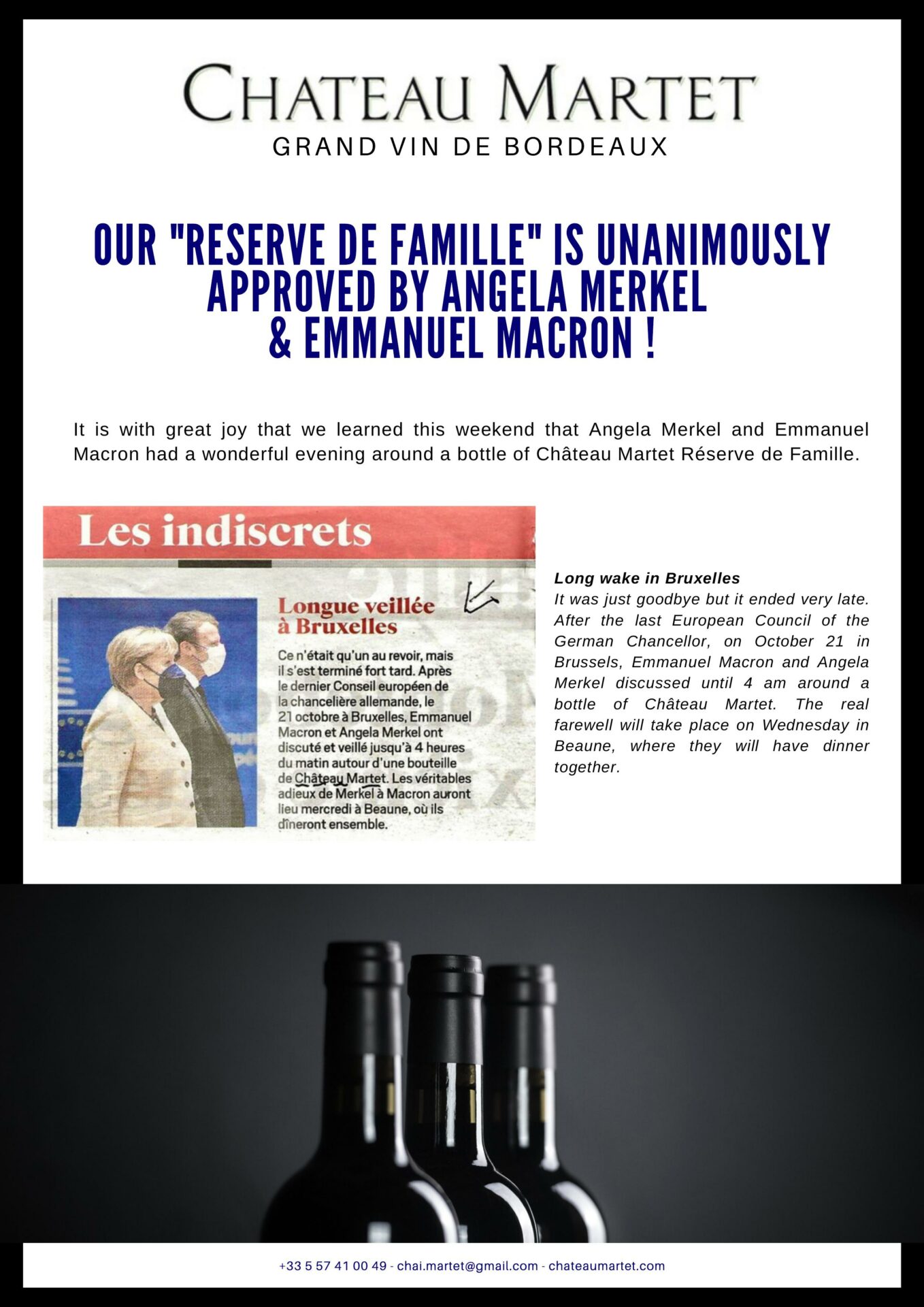 Since two years Nina Mitjavile took over the advisory task of her father Louis which results in the same style of wines but with an elegant female touch.
"Réserve de Famille" is a top-of-the-range red wine of 100% Merlot with depth and complexity worthy of the finest Bordeaux. On the nose, the wine opens with beautiful notes of black fruits, touches of prune, truffle, and also sumptuous smoky notes and a hint of liquorice. The palate is fleshy and silky, it evolves with finesse carried by round and velvety tannins.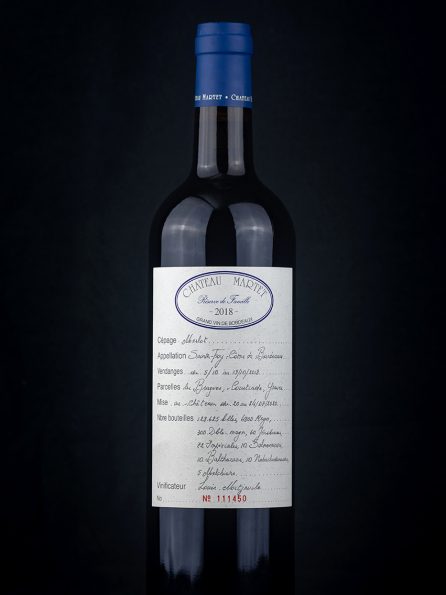 Next to the red "Réserve de Famille", a white version was launched recently. This wine seduces with aromas of white peach, apricot and vanilla. It is round and generous with finesse and ends with a floral note.
In 2006, the Martet vineyard became one of the first in France to obtain 'sustainable agriculture' qualification.
When Patrick died in 2016, the family decided to pay homage to him and "La Fierté de Mon Père" was born, a noble and generous cuvée with a pronounced character. It is the consecration of what made Château Martet so successful, the love of a terroir and the work of enthusiasts.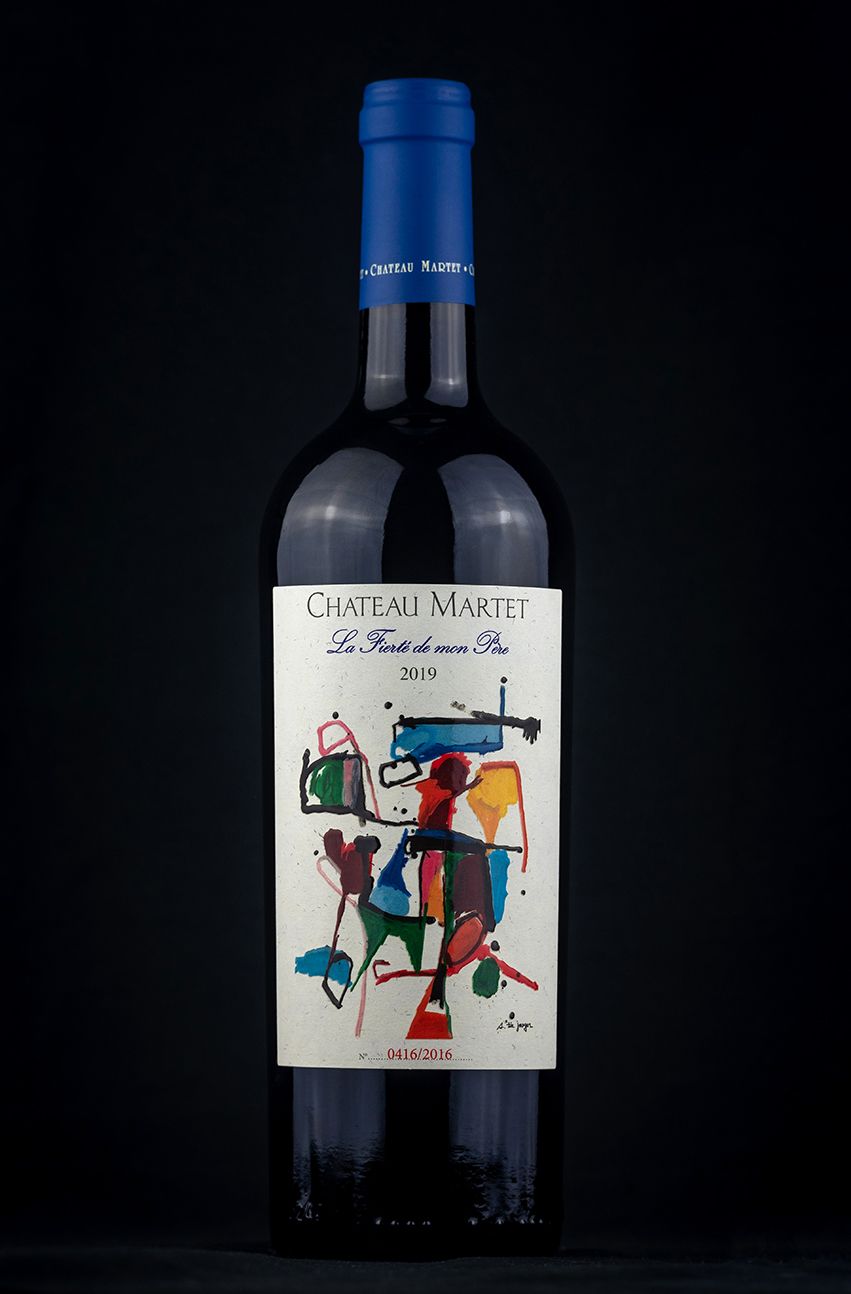 Today, Patrick's children continue this work and the vineyard produces five great wines and a preserved biodiversity which make the reputation of this rich and passionate history.
Contact
De Coninck Wine - Chausée de Bruxelles 37
1410 Waterloo
+32 2 353 07 65