Since the majority of Brussels streets became 30 km/h zones last year, the average speed travelled by motorists in the area has continued to decrease, with Brussels Mobility saying there is now "no turning back." The zones are here to stay.
On 1 January 2021, a general speed limit of 30 km/h was introduced across most of the capital. Earlier evaluations by Brussels Mobility confirmed the zones drove a drop in accidents. Now, another evaluation has shown how they efficiently reduced average speeds and improved the life of the capital's residents.
"If cars are not speeding, people will consider making short trips on foot, by bike or by public transport rather than by car. We see that more and more inhabitants of Brussels feel comfortable walking or cycling through our streets," Mobility Minister Elke Van den Brandt said in a statement.
The reduction in the average speed was confirmed by the aggregation of speed control data from Lidar speed cameras. In the first five months of this year, they recorded a visible reduction in average speed, event compared to last year, as shown on the graphic below.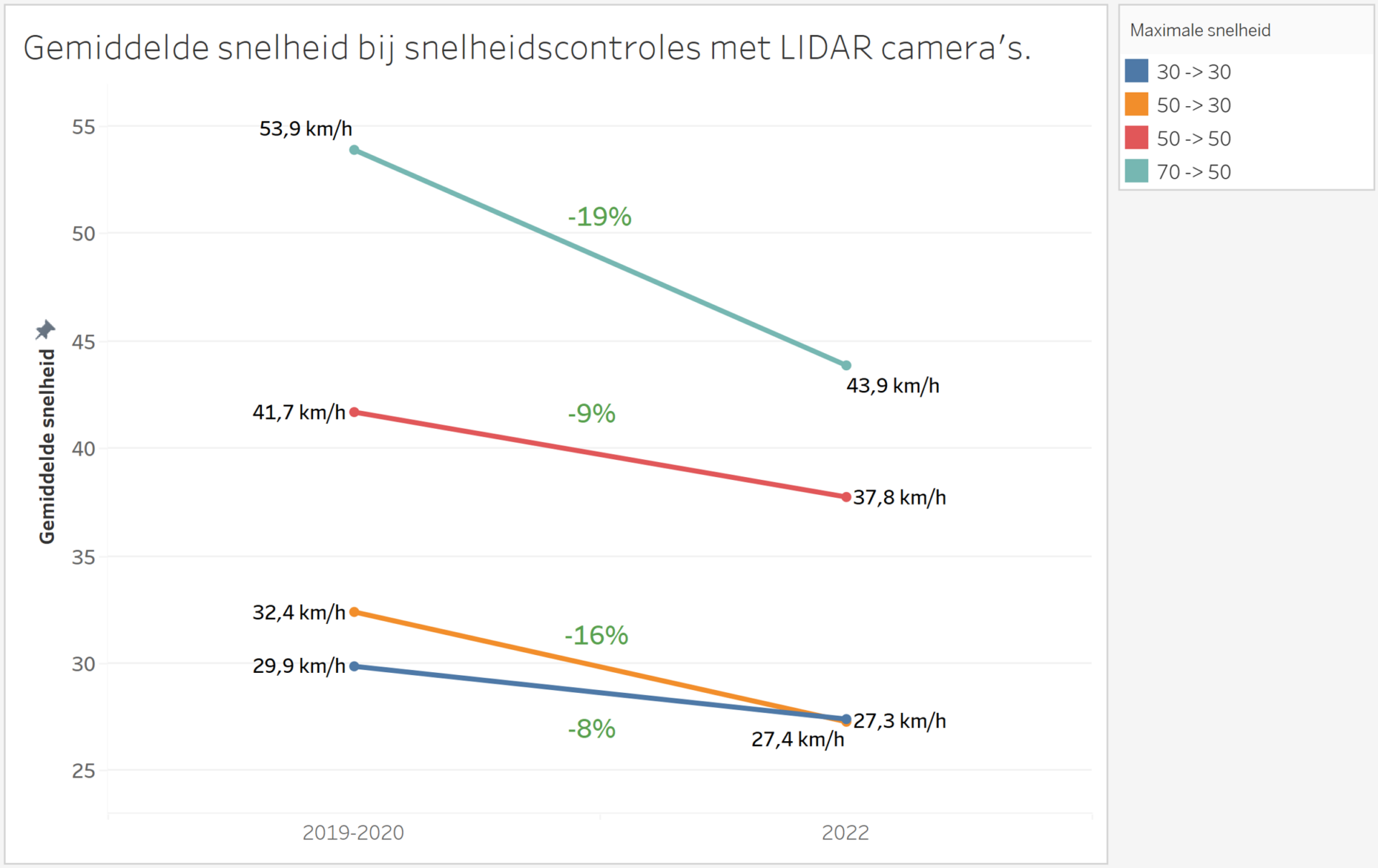 Van den Brandt added that this reduction in speed has also gone hand in hand with a "significant drop in noise in the Brussels Region," further improving residents' health.
Overall, the reduction in average speed has had no significant impact on users' overall travel time, according to Brussels Mobility. "Travel times remained more or less stable on every route measured, regardless of the time of day (peak or off-peak)."
The success of the Zone 30 is mainly due to effective speed controls, which are carried out in sections. In one section control on Chaussée de Gand in Berchem-Sainte-Agathe, 98.5% of users now comply with the speed limit during the weekend and 99% on weekdays.