Promoted Content by Tourism Tongeren
In Tongeren, you will discover exceptional heritage sites as well as excellent museums, tranquil nature reserves and a charming countryside. Tongeren will undoubtedly surprise you with its history, cuisine, cosy restaurants and bars, famous antiques market and – last but not least – its renowned hospitality.
Tongeren museums you must visit this autumn
Gallo-Roman Museum
The whole family will enjoy a visit to the Gallo-Roman Museum. You are transported back to a distant past. Educational films, centuries-old objects, lifelike figures in synthetic resin and multimedia presentations bring the world of Neanderthals, Romans and Gauls to life, for young and older visitors alike. The permanent exhibition tells the story of the inhabitants of the region of Limburg, from prehistoric times to the end of the Roman period.
Kids tip - Children explore the permanent exhibition with archaeologist Bob de Graver. During which he tells about the distant past with passion and humour. He stops at the most remarkable objects. He provides a fitting explanation and gets the children to reflect on the past.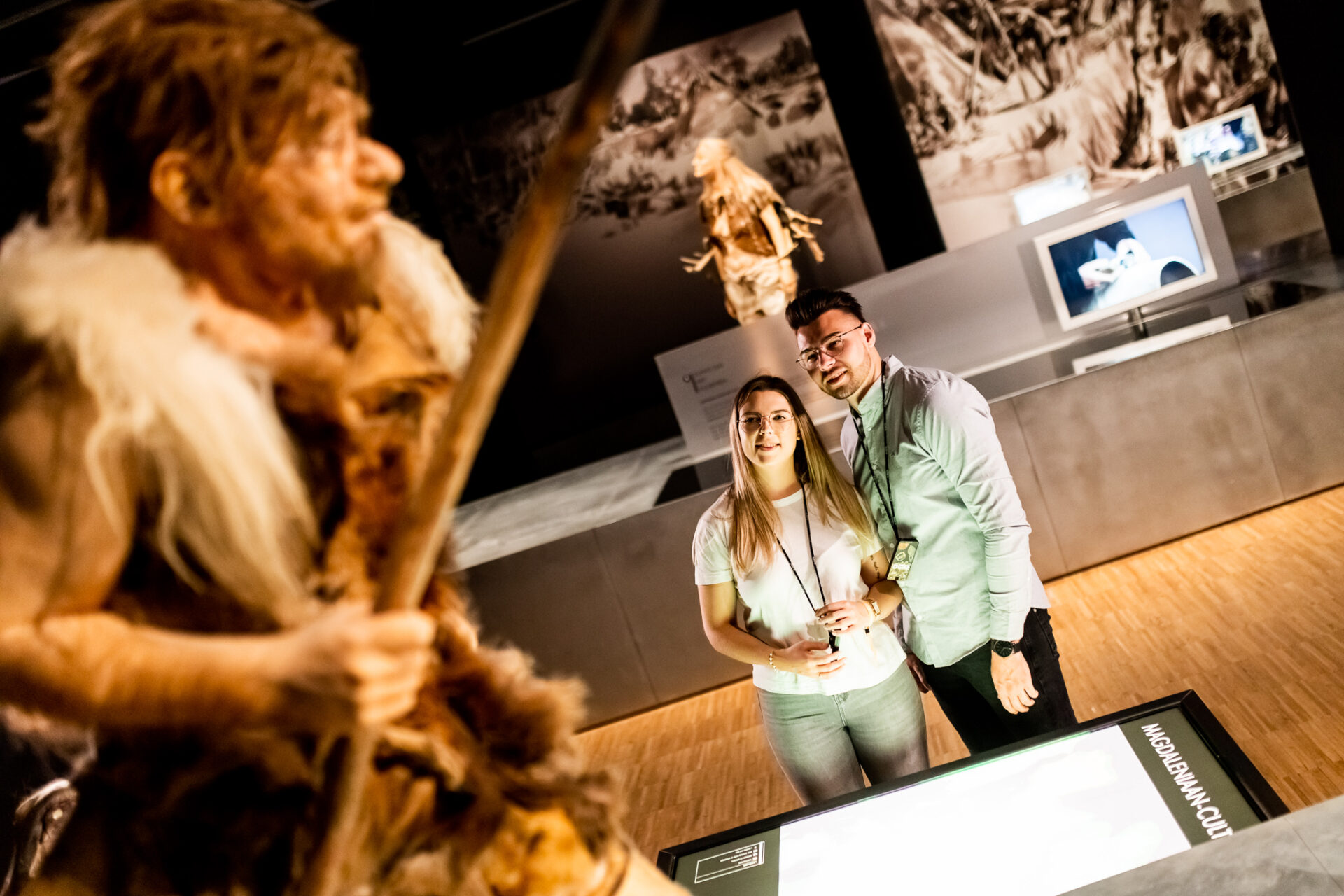 In addition to the permanent exhibition, the Gallo-Roman Museum also organises fascinating temporary exhibitions. Until 15 January 2023, the Gallo-Roman Museum will host the temporary exhibition 'Imperium Romanum: The Roman Empire through the lens of Alfred Seiland'. At one point, the Roman Empire occupied an area belonging to more than 40 contemporary countries. Today, traces of that vast empire are still evident in many places, from crumbling ruins to impressively well-preserved monuments.
Austrian photographer Alfred Seiland has been recording all these remains for 15 years. His colourful, idiosyncratic photographs enjoy international recognition. In an atmospheric setting, you get to know the artist and 150 of his best works. They tell captivating stories about Roman culture and history. Children will also be fascinated to discover the world of Alfred Seiland and that of the Romans.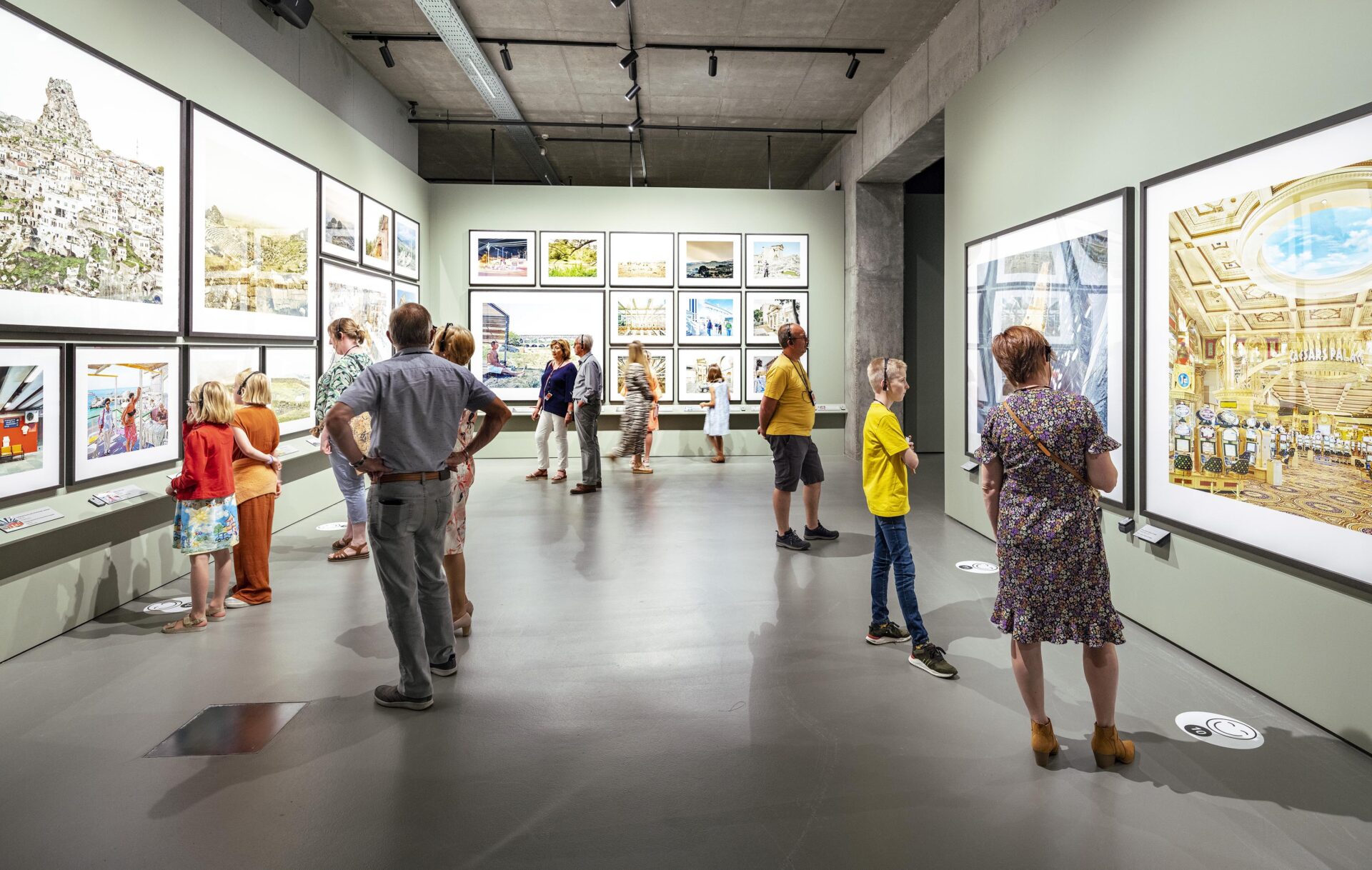 More info? Discover more about Gallo-Roman Museum here.
Teseum
Head underground to explore the mysterious archaeological site under the Basilica of Our Lady. The site takes you on a fascinating time travel over 2,000 years. You'll find traces of Roman city houses, a medieval city centre, and religious buildings. Here you'll see with your own eyes that Tongeren is Belgium's first city. Ancient stones tell the story of the city, its residents and the church three meters underground. This site is the vital point of departure for every visit to Tongeren.
The cloister buildings house Tongeren's unique treasure, one of the largest and richest art treasure collections in the Low Countries. The various reliquaries, precious metalwork, medieval choir books and rare reliquary items are genuine masterpieces. Varied museum themes take you on a journey to discover the fascinating story behind the treasures. Thanks to interactive multimedia tours with animations, videos, and even a video floor, the Teseum guarantees a hyper-modern museum adventure for young and old.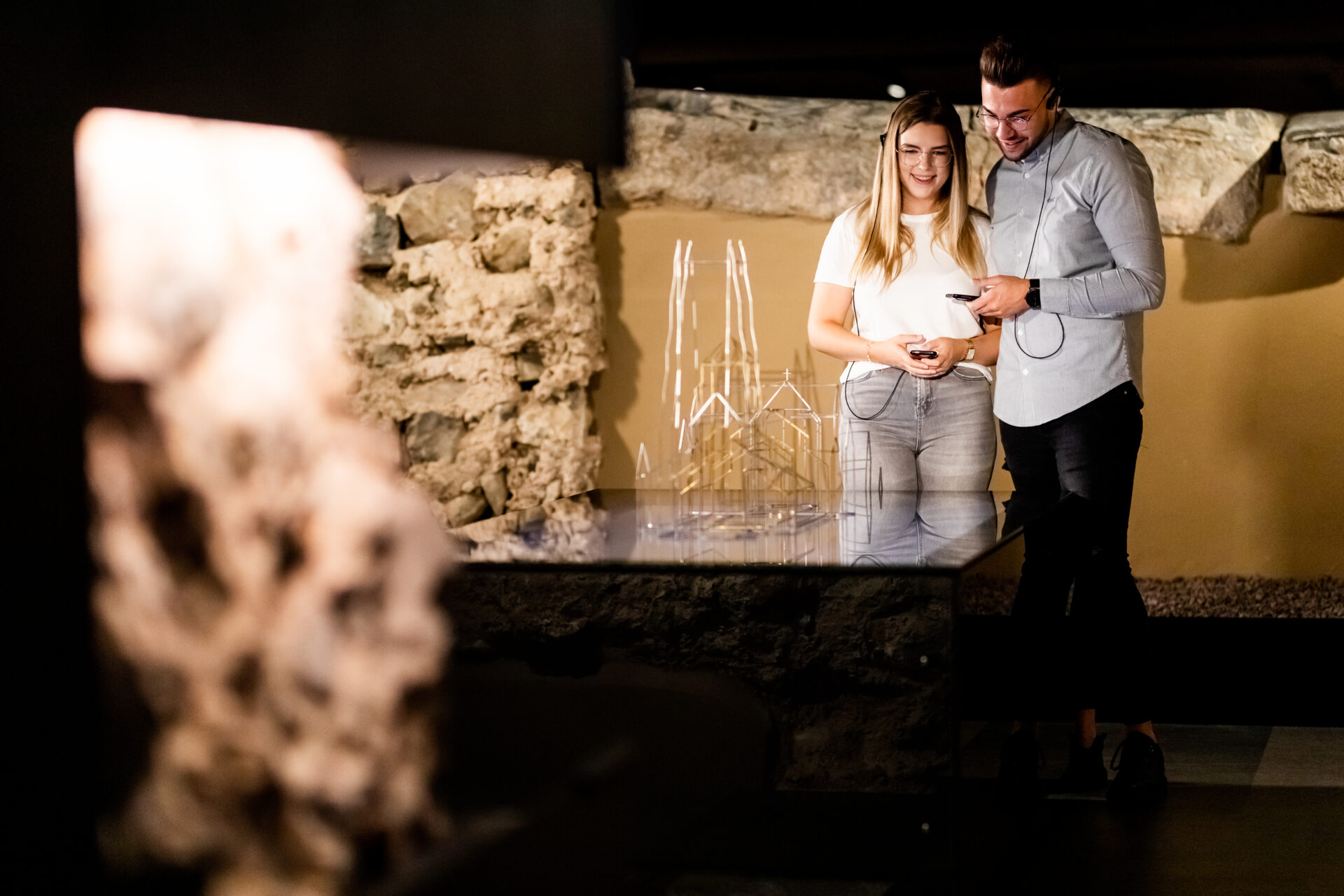 Kids tip - Fire! Fire! Set off on a daring rescue mission with Servaas. This mischievous altar boy knows the treasury like the back of his hand. Together you must rescue lots of art objects from the fire. There's also a reward for this courage... Your very own treasure chest at the end of the tour.
More info? Discover more about Teseum here.
Tongeren has the largest antiques and second-hand market in the country
Every Sunday from 7am, some 40 antique businesses and 350 stallholders present their most original items. Antiques, bric-a-brac, design or retro, during the Tongeren antiques market you step into a world full of unique items, each with its own story. Browse old postcards, vinyl LPs, mannequins, unique crystal glasses, silverware and pottery, handmade furniture, vintage toys and rare collectors' items. They will treat you to flashbacks to your childhood and long before!
During this market, Tongeren is a melting pot for an international crowd as many Dutch, German and French visitors flock to the city of Ambiorix. It is precisely this international character that has made the Sunday morning antiques market so enjoyable since 1976.
The antiques market is held all year round every Sunday, even during the winter period and in the typical Belgian weather. A large part of the antiques market is conveniently covered in the Julianus Car Park.
More info? Read the updated antiques magazine digitally here.
Tongeren: hotspot for foodies
It can be said that Belgium's first city is slowly but surely turning into a true food Mecca. No fewer than seven restaurants in Tongeren can be found in the Gault&Millau guide 2022, and another five Tongeren restaurants have been included in Michelin's dining bible.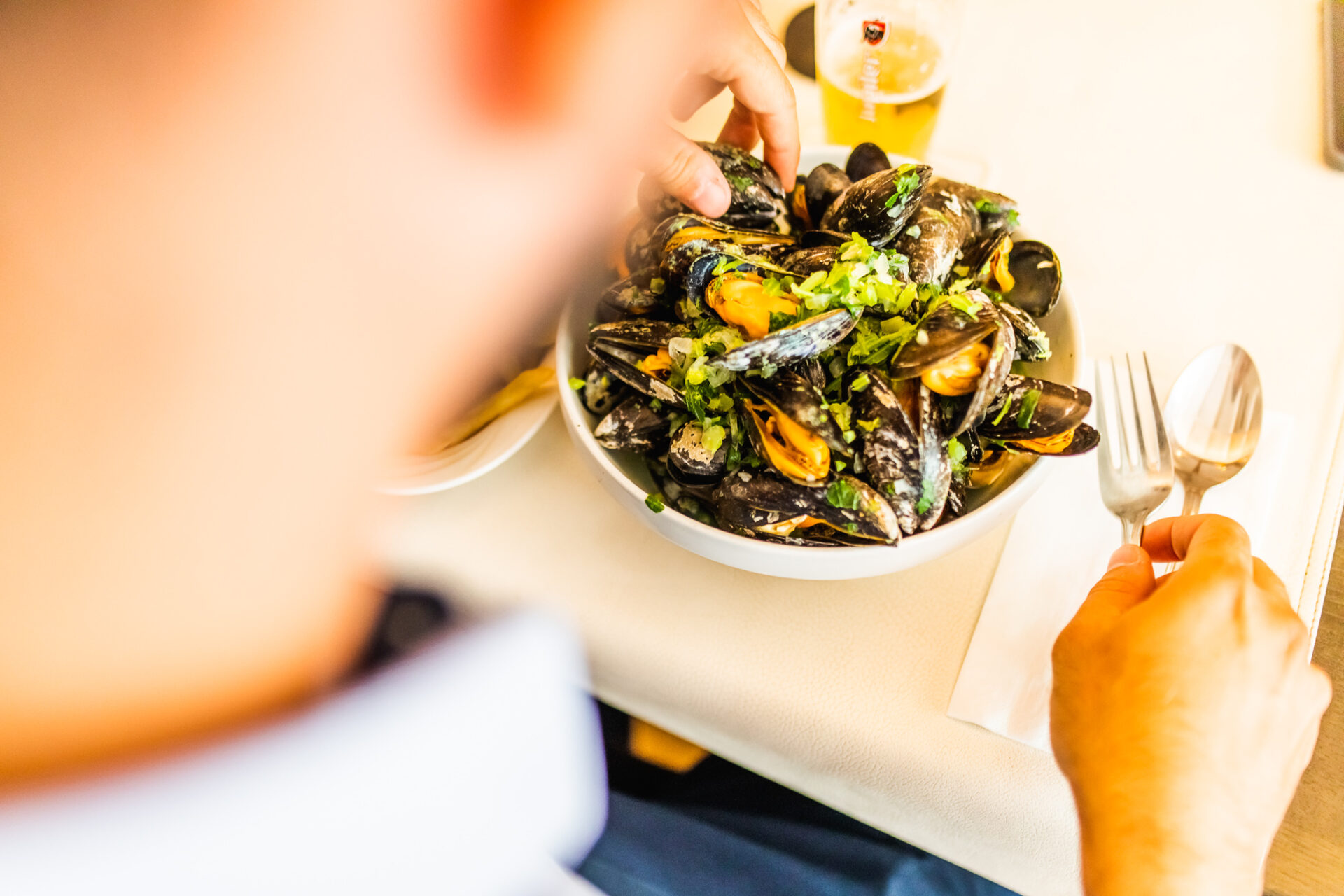 Tongeren's chefs have the talent to leave their mark on dishes, and they are only too happy to do so with products from Tongeren's terroir. In addition to the three Michelin-starred restaurants (Altermezzo, Magis, De Mijlpaal), Tongeren is home to numerous eateries, bars and shops that pamper visitors on a daily basis.
More info? Discover more about foodie hotspots here.
Contact
Tourism Tongeren - Julianus 2, 3700 Tongeren
+ 32 12 80 00 70