Last month was one of the three warmest Julys on record globally, coming close to 0.4°C above the 1991-2020 reference period, according to the EU's Copernicus Climate Change Service.
Throughout July, which was the driest July in 137 years in Belgium and considerably drier than average in many parts of Europe, heatwaves saw records for maximum temperature being broken in several countries and the prevalence of climate events such as forest fires and droughts.
Globally, it was the third warmest July on record, marginally cooler than July 2019, and marginally warmer than July 2016, and the sixth warmest July in Europe, where temperatures were above the 1991-2020 average across much of the continent.
"Temperatures were most above average in southwestern and western Europe because of an intense, and in some parts prolonged, heatwave around the middle of the month," a Copernicus statement read.
During this heatwave, numerous July records for maximum temperature were broken in Portugal, western France, Ireland, and England, where 40°C temperatures were seen for the first time on record. National all-time records for daily maximum temperatures were also broken in Wales and Scotland.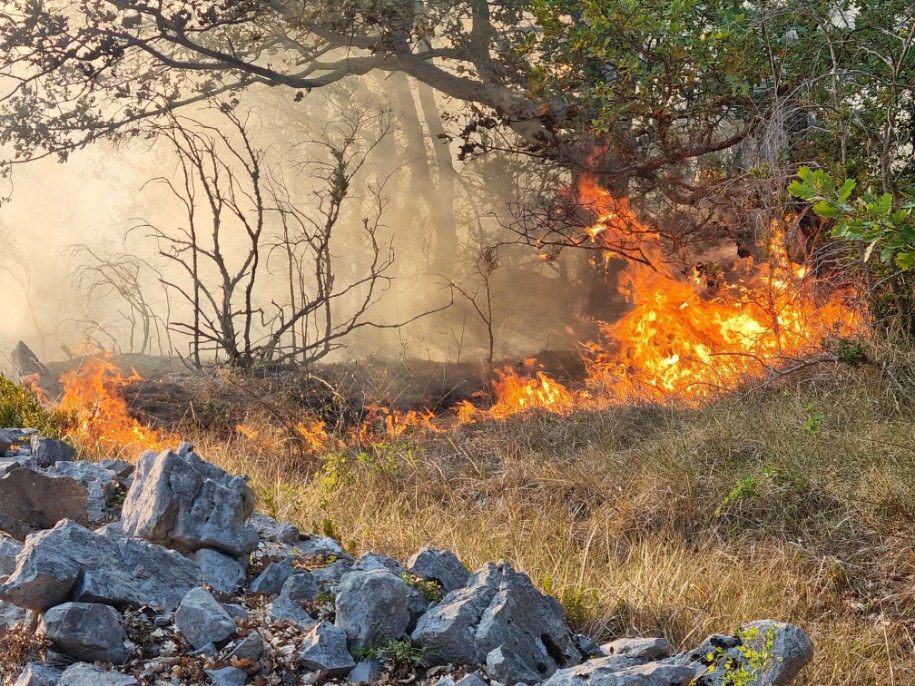 "Heatwaves pose a serious health risk and at the same time can amplify the intensity and duration of many other catastrophic climate events, such as forest fires and droughts," Copernicus lead researcher Freja Vamborg said.
Below-average temperatures
In contrast with these scorching temperatures recorded in southwestern and western Europe, below-average temperatures dominated in a band from Iceland, across western and central Scandinavia via the Baltic countries, continuing as far as the Caspian Sea.
Temperatures were also generally below average in Georgia and over much of Türkiye, as well as along the western Indian Ocean, from the Horn of Africa to southern India, over much of central Asia, as well as over most of Australia.
Antarctic sea ice extent reached its lowest value for July in the 44-year satellite data record, at 7% below average, well below the previous record, while Arctic sea ice extent was 4% below average, ranking 12th lowest for July in the satellite record, but still well above the low July values seen in 2019–2021.