The war in Ukraine has taken a turn after two explosions within a week hit Russian-occupied Crimea, refocusing the world's attention on the peninsula.
A fire caused an ammunition warehouse to explode on Tuesday morning at a Russian military base on the peninsula, the Russian Ministry of Defence claimed. Two civilians were injured and residents of a nearby village were evacuated.
The incident follows a blast at a Russian air base near the Novofyodorovka village in Crimea last week, which caused Russian tourists to flee the peninsula en masse. Russia blamed the blast on an accidental ammunitions explosion on the base, however it appeared to be the result of a Ukrainian air strike.
Ukraine stopped short of publicly claiming responsibility for the attack, yet Kyiv said that the explosions destroyed nine Russian aircraft. Ukraine has yet to claim responsibility for the fire on Tuesday but the attacks draw attention to the Russian occupied-peninsula, which has long been a stronghold for Russian forces. Russian planes take off almost every day from Crimea targeting regions under Ukrainian control.
Strategic and symbolic value
Crimea is of great strategic and symbolic importance to both sides. The Kremlin has demanded that Ukraine recognize Crimea as part of Russia (after its illegal invasion in 2014) as a condition for stopping the war; for its part, Ukraine has vowed to rid the peninsula of Russians occupying.
Russian President Vladimir Putin has guaranteed the safety of Crimea, urging Russia's middle class to go on vacation there. Half a million Russians have moved to Crimea since 2014.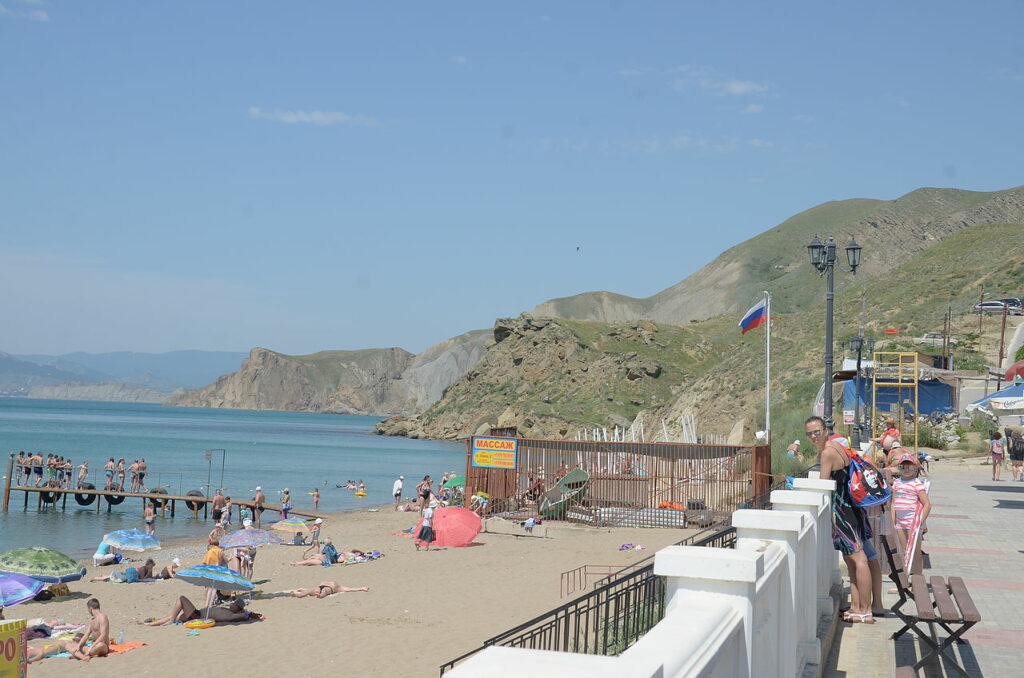 But videos on social media depict frightened Russians fleeing the explosions last week. Their experiences are likely to hit President Putin politically and personally when reported among Russian citizens.
Independent media Oryx identified 11 destroyed fighter jets while an advisor to Ukrainian President Volodomyr Zelensky has claimed that 60 Russian pilots and other military personnel were killed during the attack and 100 injured.
Limiting Russian capacities in the Black Sea
The loss is a blow for Russia as it makes it harder for the country to dominate the airspace around Ukraine. As sanctions against Russia persist, it may also be difficult for the country to fund replacements.
Britain's Defence Ministry intelligence stated that Russia's Black Sea Fleet in Crimea now "continues to pursue an extremely defensive posture, with patrols barely limited to waters within sight of the Crimean coast."
Russia has lost its key positioning in the Black sea after its flagship the Moskva sunk. Ukrainian forces retook Snake Island off Ukraine's southwestern coast, which is crucial for securing sea routes out of Odessa.
The Russian fleet's "limited effectiveness undermines Russia's overall invasion strategy," continued Britain's Defence Ministry. "This means Ukraine can divert resources to press Russian ground forces elsewhere."