In Flanders, more than 10,000 people died as a result of Covid-19 in 2020, making it the most common cause of death in both men and women in absolute numbers that year.
In 2020, a total of 70,219 people died in Flanders, up from 61,753 people in 2019, and the highest number since registrations began in 1993, the official mortality figures for 2020 of the Agency for Care and Health showed.
"Due to the increasing ageing population, we expect more and more deaths over the years. Every year we see an increase, but for 2020 there is more to it. Covid-19 was then the cause of death for over 10,000 people," said Flemish Minister of Welfare and Health Hilde Crevits.
According to Stabel's estimation, the death rate would be lower again in 2021 compared to pandemic-driven 2020, which is expected to be an outlier. Overall, 19,835 people died as a result of the virus across Belgium in the first pandemic year (March to December 2020).
Compared to other causes
In absolute numbers, Covid-19 was the most common cause of death in 2020 in both men and women in Flanders, with more than twice as many deaths as the second cause in each case (for men this was lung cancer, for women it was cardiac decompensation and heart disease).
Among 70-year-olds, the virus was the main cause of death, while for younger people, aside from lung cancer, breast cancer in women and suicide remained the most common causes of death, however, the mortality risk of cancers, cardiovascular disease and dementia continues to decline as it did in previous years.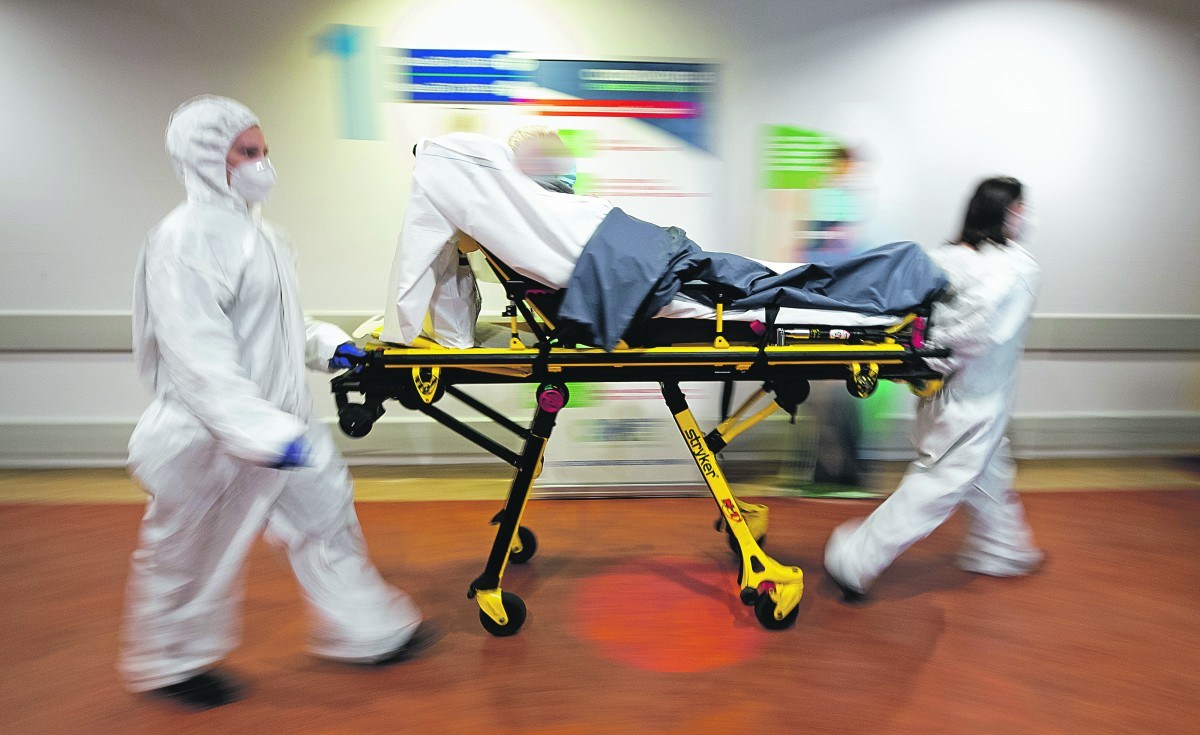 Meanwhile, death from respiratory diseases fell sharply in 2020, and there were also fewer deaths from heart failure and dementia, which in turn suggests that people suffering from these diseases died more than others from Covid-19 in 2020.
"At the same time, we see that there is no proportional decrease in the number of deaths from other causes in 2020. The consequence is that, for the first time in a long time, life expectancy has declined," Crevits said.
Losing years
The large number of deaths in 2020 resulted in the life expectancy in the region decreasing by eight months to around the same level as in 2015.
As a result of this, where a boy born in 2019 had a life expectancy of 81 years, this dropped to 80.2 years, while a girl born in 2020 had a life expectancy of 84.2 years, whereas it was 84.9 years in 2019.
Meanwhile, the data also showed that 970 people died by suicide in 2020, meaning the standardised suicide rate remains at about the same level as in 2019, however, among there was a large increase among men aged over 75 (120 deaths compared to 99 in 2019).
Related News
"Older men are always a vulnerable group for suicide. Yet we are somewhat surprised that the lockdown periods apparently translate into higher suicide rates in this group. We had not received any signals of this, nor had we observed this internationally," said Gwendolyn Portzky of the Flemish Centre of Expertise for Suicide Prevention.
Those in need of a listening ear or with any questions about suicide can contact the Suicide Line anonymously on the toll-free number 1813 or at www.zelfmoord1813.be in Dutch, at 0800 32 123 in French, or at 02/648 40 14 in English.