The shortage of reception places for asylum seekers means that Belgium has not fulfilled its legal obligation to provide them with shelter, resulting in hundreds of people (mostly single men) sleeping on the streets. This week, they may be joined by families.
For almost a whole year, Belgium has failed to give hundreds of people – especially young, single men – the shelter they are legally entitled to, instead leaving them to sleep on the streets. According to various sources, shelter places for families, who have always been given priority due to their vulnerability, are also full meaning they will likely have to fend for themselves.
"We expect that the bomb is really going to explode this week and there is a very real chance that we will not even have enough shelter places to take in families," one Fedasil employee told The Brussels Times.
This was confirmed by various other employees, according to Thomas Willekens of Vluchtelingenwerk Vlaanderen (Refugee Work Flanders). He explained that for the past week concern has been growing that there simply isn't the capacity to accommodate families.
Until now, families are provided with shelter in the Ariane emergency centre in Woluwe-Saint-Lambert, operated by the Red Cross. "But I don't know how many places there are left, so every day it's the same question of whether the adapted reception places will be able to meet demand," Willekens told The Brussels Times.
"I have the impression that it is only a matter of time before the families end up on the street."
Lack of targeted response
In recent weeks the government has implemented more short-term solutions to ease the workload for Fedasil staff, for example outsourcing the registration of asylum seekers to the offices of the Immigration Department (DVZ). Many NGOs have criticised the failure to come up with a solution that can tackle the scale of the problem.
"We will have to wait and see whether solutions are available to prevent families from sleeping on the street," Willekens said.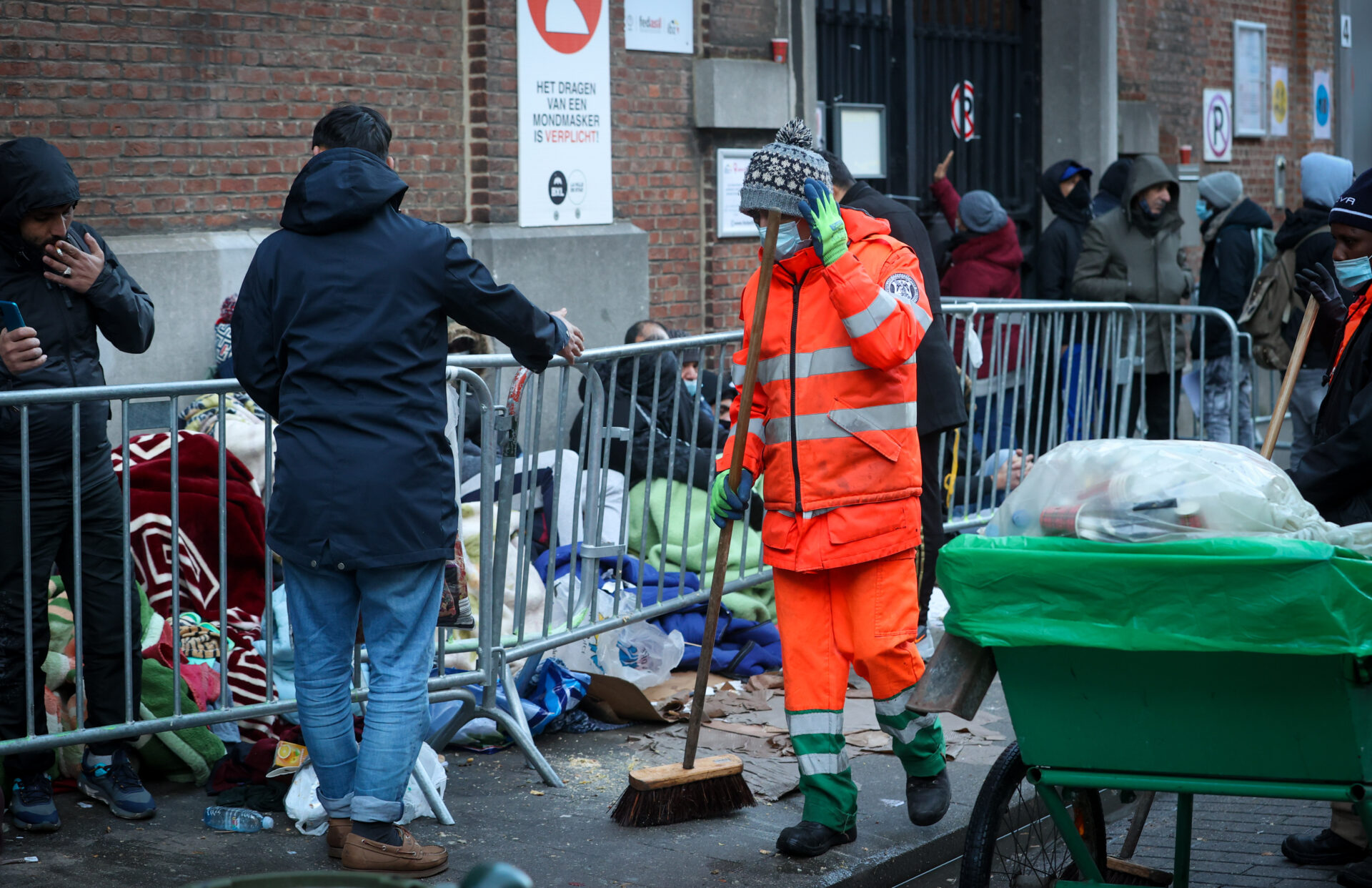 State Secretary for Migration Nicole de Moor's cabinet told The Brussels Times that "there is no need to comment on the situation as long as everyone who is vulnerable is taken care of, which is the case today."
But for organisations tasked to deal with the fallout of the crisis, enough is enough. The penalty payments owed by Fedasil to the organisations amount to more than €500,000 while asylum seekers who won their case in court must wait four to six weeks before they receive their claims.
Related News
On Tuesday, Vluchtelingenwerk Vlaanderen, alongside CIRÉ, Samusocial, Emmanuel Plasschaert, President of the French Bar Association at the Brussels Bar, Médecins Sans Frontières, will present a roadmap signed by 60 organisations with concrete measures to "finally take care of the reception of asylum seekers."