Tom Naegels has won the Prize for the Most Important Book of the Year (PBBJ) for his book 'New Belgium, a history of migration'.
Naegels worked on the book for six years. "My intention was to write a broad history book about how migration affects all areas of our society," he explained.
"When I started the project six years ago, it seemed like a huge mountain.. But the more I delved into the archives, and got the hang of the material, [I realised] a non-fiction book was the ideal form to tell the story. The fact that my book is so well received and sells well: that's great after the long work process."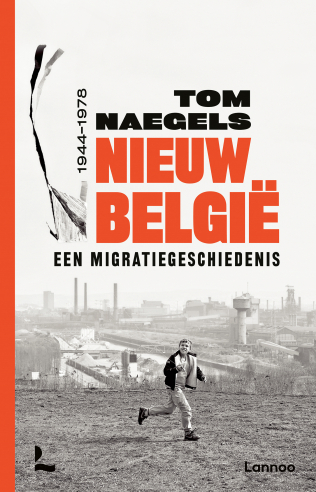 Tom Naegels was the only Flemish author to make it to the shortlist for the new prize, an award for non-fiction from Flanders and the Netherlands. He will receive €15,000 for his win.
The prize is a joint initiative of the 'Stichting Prijs voor het Belangrijkste Boek van het Jaar' (Foundation Prize for the Most Important Book of the Year), and Knack magazine.
Related News
"With a critical, empathetic, and unbiased view, Tom Naegels described how migration was shaped in Western Europe during the 20th century, by politics and under pressure from employers who demanded cheap labour for often hard physical, unattractive work.
"Naegels wrote a thoroughly researched, compellingly narrated and beautifully edited book that deserves wide resonance beyond 'New Belgium'," echoed the jury's motivation.
With their prize, the organisers want to draw attention to "the book you should read to understand these times". It must be relevant, influential and well-written.