Ahead of their match against KAA Gent on Thursday at 21:00, fans of the Swedish football club Djurgårdens IF have had their tickets cancelled by the Belgian club.
Fans of the Swedish football side Djurgårdens IF were looking forward to a trip to Ghent on Thursday for a European Conference League match against Belgian club KAA Gent.
This year's group stages are the first time the Swedish team has reached a European competition since the 1950s. As a result, the 1,007 tickets in the away end of Ghent's Ghelamco Arena were sold out immediately, which forced Djurgårdens IF's fans to get creative.
Around 700 Swedish fans decided to purchase the European Conference League tickets package offered on KAA Gent's website, a package to watch all of Gent's home games in Europe, and most importantly against their team Djurgårdens IF.
'You will not be allowed to enter the stadium'
While the practice is sometimes maligned in certain corners of European football, it is frequently done by away fans for European competitions, particularly Europa League and Conference League matches.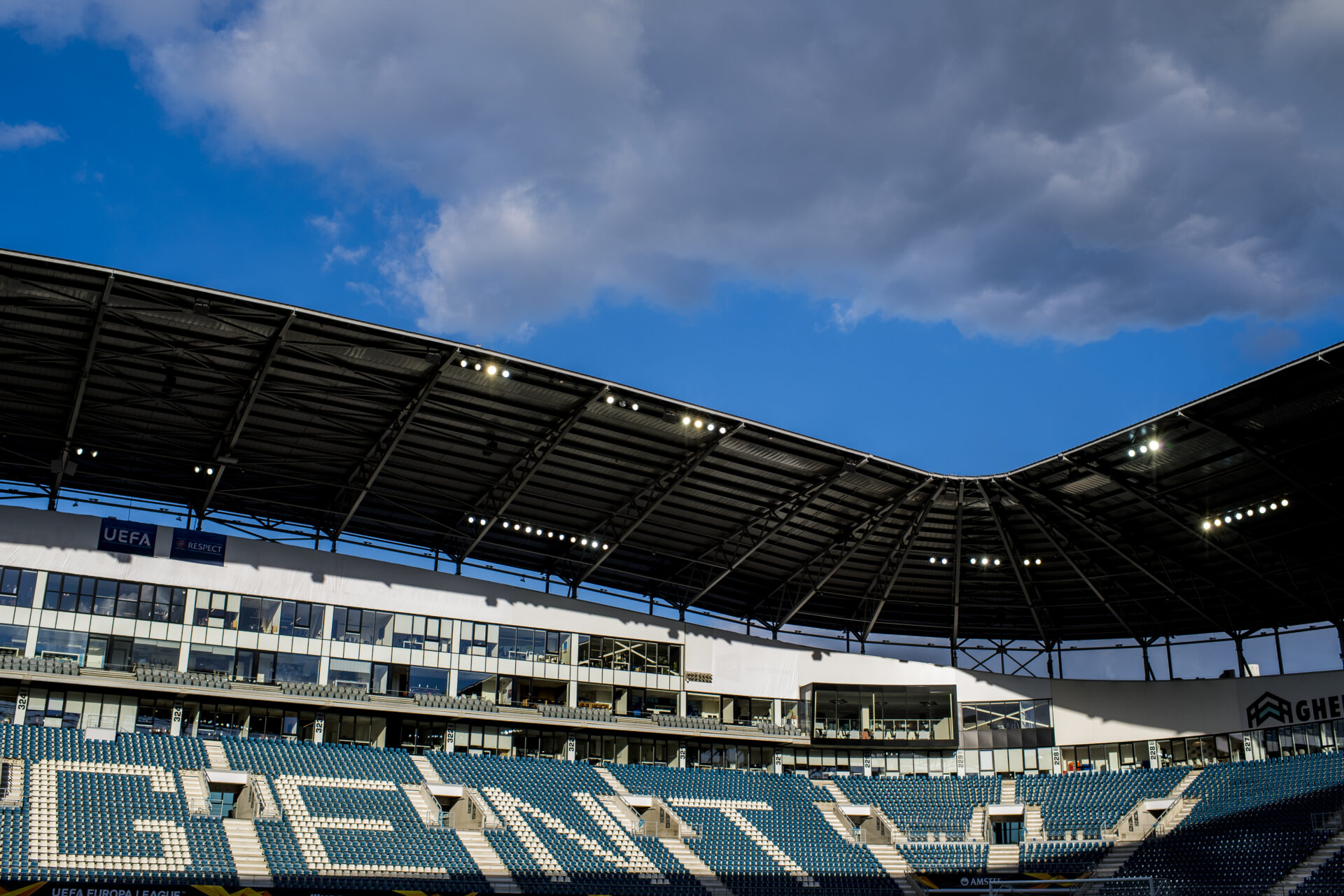 However, the 700 or so Swedish fans received an e-mail from the Flemish side, stating that their tickets had been cancelled due to them residing in Sweden.
"Your ticket will not be validated and you will receive a refund," the email read, adding that "under no circumstances will you be allowed to enter the stadium." Furthermore, "any travel arrangements you already made are therefore irrelevant," KAA Gent concluded.
But to what extent is this both fair and legal? The Brussels Times spoke to Swedish sports journalist Viktor Asp, whose article in Football Sthlm raised the alarm on the issue, and attempts to answer both questions.
A violation of EU law?
The article touches on an important aspect: the legality or illegality of the decision and, to that end, interviewed Eduardo Gill-Pedro and Julian Nowag, both professors of European law at Lund University.
"Discrimination based on place of residence or nationality is one of the key things EU law prohibits," Nowag explained.
As the reasoning given behind the cancellation was that the fans were buying their tickets from Sweden this would mean that KAA Gent's decision was a breach of EU regulation.
This opinion is shared by his colleague Eduardo Gill-Pedro who explained that "KAA Gent has different conditions for different customers based on place of residence."
He added that "they have also used technological measures to block Swedish customers' access to the site." By this, he means that KAA Gent geo-blocked Swedish IP addresses from ticket sales while allowing Belgian fans to buy tickets.
Regulation 2018/302 of the European Parliament and of the Council prohibits sellers from conditioning sales on the basis of the consumer's nationality or place of residence, which is what KAA Gent is actively doing, according to both professors.
In addition however, even if the Flemish club's cancellation of tickets might be prohibited by European law, it can however be justified by Belgian legislation.
'Do not travel to the game'
On 23 September, Djurgårdens IF put out a statement on the possibility of offering more places to their fans at Gent's stadium.
The Swedish club were keen to point out that KAA Gent was "constructive" and helpful in helping to provide more tickets to Djurgårdens IF supporters. But they explained that the final decision was made by Belgian authorities, who denied them access due to security fears.
"This is due to the fact that security cannot be guaranteed inside Ghelamco Arena," the statement read, "as it is a so-called "open" arena where only the sections intended for visiting supporters are demarcated."
Belgian authorities' final recommendation to the Swedish fans were for them not to travel to the game if they are not in possession of tickets.
But many are asking how will they be able to implement this? If the tickets are being cancelled due to security fears, won't the masses of Swedish supporters who will be in Ghent, but not at the stadium, also be a concern for authorities?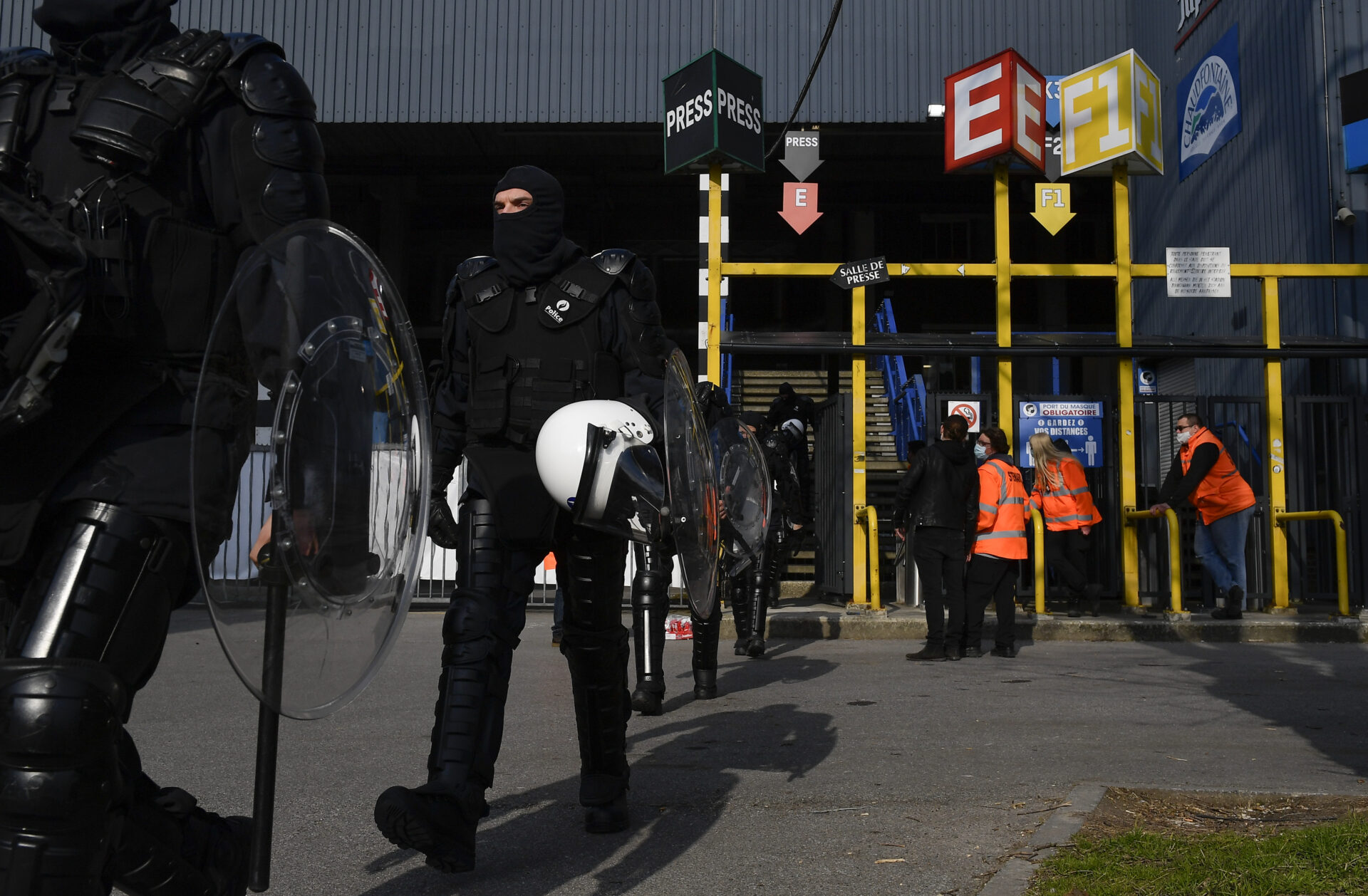 One only has to look as far back as this year's Champions League final in Paris, to be concerned about potential mishandling of international football fans.
A dream turned into a nightmare
Furthermore, the cancellations pose more problems than solutions according to a Djurgårdens IF supporter that The Brussels Times contacted.
"We all hoped to get tickets, there are probably up to 3,000 supporters who had already bought plane tickets and booked hotels," they explained, "but in the end, only 1,007 will go to the actual game."
He added that "all we want to do is go to the game," as most supporters had never been to an away game outside of Sweden, especially in a European completion.
"Which bars are 2000 supporters supposed to go to," he asked, "where do we watch the game? This needs to be answered."
On their end, KAA Gent was also contacted for a response, but stated that "Djurgården was allocated 1,007 tickets for the away match, unfortunately not everyone who wanted to buy a ticket was able to get one."