This month, Brussels artist Lous and the Yakuza is on the cover of the French Vogue fashion magazine as part of her promotional of her new album 'Iota' to be released in November.
The singer has been grabbing the attention of the French press for some time now, after her previous album 'Gore' topped the charts in France. This summer, she was the supporting act for the British band Coldplay in a full Stade de France in Paris.
"Her hypnotic look, infectious smile and spontaneity" make her the ideal cover girl for the October issue, Vogue France wrote, adding that Lous and the Yakuza is "the personal muse" of French-Belgian designer Nicolas Ghesquière, creative director of Vuitton.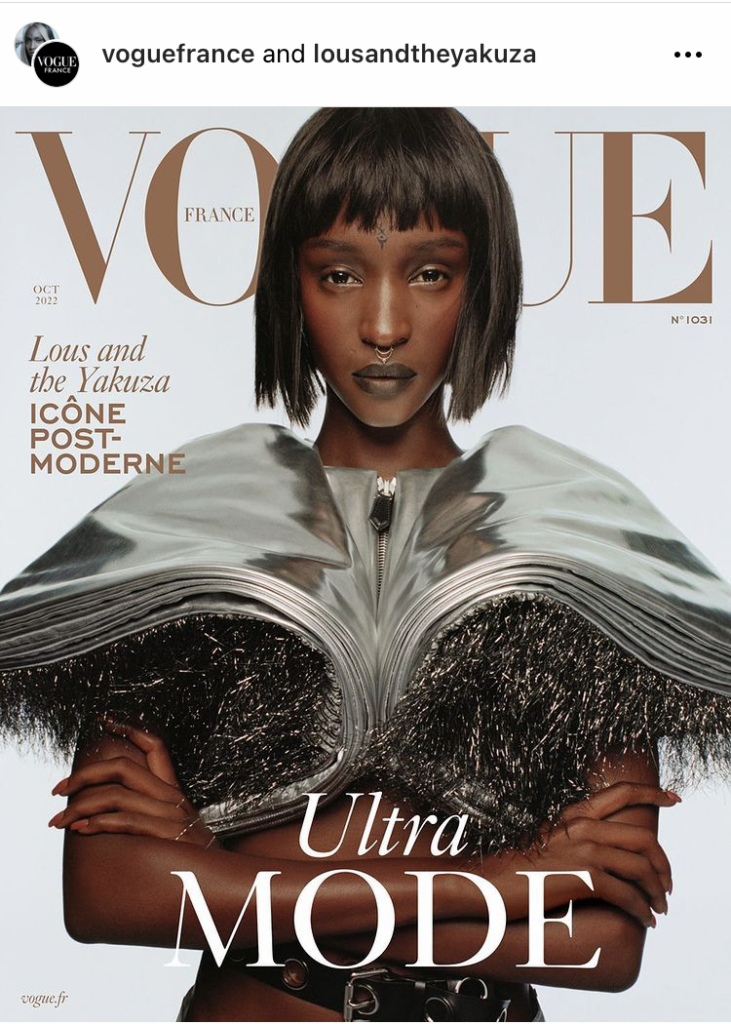 Accompanying the cover interview is a light-hearted 'What's in my bag' video posted to Youtube (in French), in which the artist reveals that she always carries two pairs of earphones to listen to music, to make sure at least one is always charged.
With her private mobile phone, she likes to record audio messages, she said, or to record conversations with her father so she does not forget his stories about the Democratic Republic of Congo, where she was born.