For most of us, getting around town is a tedious interlude in our daily affairs, our movements regulated or interrupted by urban design attempting to cater to the needs of many different actors. This inherently means there is no ideal way to get from A to B.
And yet we figure it out, become wise to the shortcuts and plan Bs in case the normal route is blocked. In most cases, our journeys are internalised – deviations are for tourists. Major changes to our travel routines are at best inconvenient and often infuriating.
So it is perhaps unsurprising that the new circulation plan (which prioritises pedestrians over motorised vehicles) introduced in Brussels six weeks ago has ruffled a few feathers. A union of traders has warned of an "economic exodus" as a result of delayed deliveries and reduced accessibility for clients.
But whilst stifling economic activity would certainly be an unintended and catastrophic consequence of the changes, the hyperbolic terms used to describe the frustration of businesses raise questions about whether we just need to adjust to what will, ultimately, create a healthier and more prosperous city.
Take one upmarket restaurant in the affluent Sablon district, whose owner has announced plans to move to a location more accessible for clients who now struggle to drive there. Surely this is the kind of unnecessary journey that would be far better made by public transport? Sure, it might involve some literal legwork but that is precisely what the changes promote.
It seems unlikely that Brussels will become a wasteland of walkers wandering aimlessly between empty shop fronts. Whilst there are some legitimate teething problems that need to be ironed out, a bit of push-back from those who are used to driving unhindered around the capital is to be expected but shouldn't reverse a much-needed transition.
Do you drive in town? Let @Orlando_tbt know.
Belgium in Brief is a free daily roundup of the top stories to get you through your coffee break conversations. To receive it straight to your inbox every day, sign up below:
From 22:00 on Tuesday 4 October until Wednesday 5 October 22:00, rail traffic across Belgium will be severely disrupted due to a 24-hour strike announced by the joint union front, national railway company SNCB announced on Monday. Read more.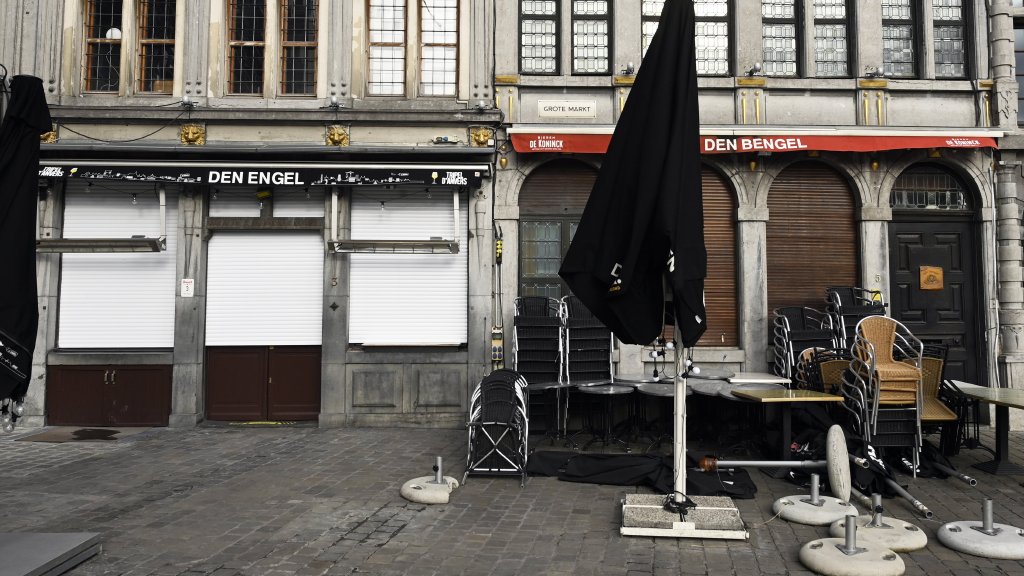 Six weeks after the introduction of the Brussels' Good Move mobility plan, the Neutral Union for the Self-Employed (SNI) fears an "economic exodus" from the Capital Region to Flanders and Wallonia. Read more.
The threat of far-right terrorism is once again at the top of the news in Belgium, as a terrorist plot was uncovered by police this week. Read more.
Bpost is now allowing customers to hand over parcels to the postman for delivery, the postal utility announced on Monday. Read more.
In the last seven days, an average of 94.3 patients suffering from Covid-19 were admitted to hospitals each day, the highest number since mid-August. Read more.
The European Parliament adopted on Tuesday a bill to implement a single, universal charger from autumn 2024. The single charger will apply to smartphones as well as several other electronic devices. It will also be possible to buy the devices without a charger. Read more.
'I wouldn't be surprised if Thomas Cromwell had visited the Vleeshuis,' said British novelist Hilary Mantel, who died last September. Read more.