Cyclist safety and tram tracks have long been seen as antagonistic. Though new approaches and infrastructure interventions are being tested in Flanders, an ideal solution still seems far off and perhaps impossible.
The death of a 35-year-old cyclist who fell on tram tracks in Ghent raised concerns in a city with some of the highest tram accident figures in the world. But despite the clear need to improve safety for these vulnerable road users, the problem is complex.
"This has been a known safety issue for years but it remains a difficult problem to solve in terms of infrastructure," Stef Willems, Vias' Road safety spokesperson, told The Brussels Times.
Despite the challenges, Flemish public transport operator De Lijn has for some time been trying to find a fix that works for all parties involved. Trams that it runs in Antwerp and Ghent have been the cause of some serious cycling accidents in recent years.
A worldwide problem
In 2018, a quarter of all bicycle accidents in Ghent were related to tram tracks, totalling some 500 accidents in a year. Willems stressed that a one-size-fits-all solution to prevent all accidents doesn't exist.
Numerous features of tram tracks are hazardous to cyclists, from the slippery materials they are made of to the grooves of the rails and the limited urban space (pushing both traffic flows together). This can see cyclists slide on the rails or be thrown from their bike if they don't cross the tracks at a sharp enough angle.
Because of the various issues to address, De Lijn is considering several improvements such as tram rail cushioning material and bicycle fall prevention techniques. It is also carrying out track renewals in Ghent, where the state of the general road surface has been neglected in places. Yet the city centre has little room for substantial infrastructure changes.
In places with many cyclists where tram tracks were (temporarily) out of service, the grooves have been filled to make them less dangerous to bicycles.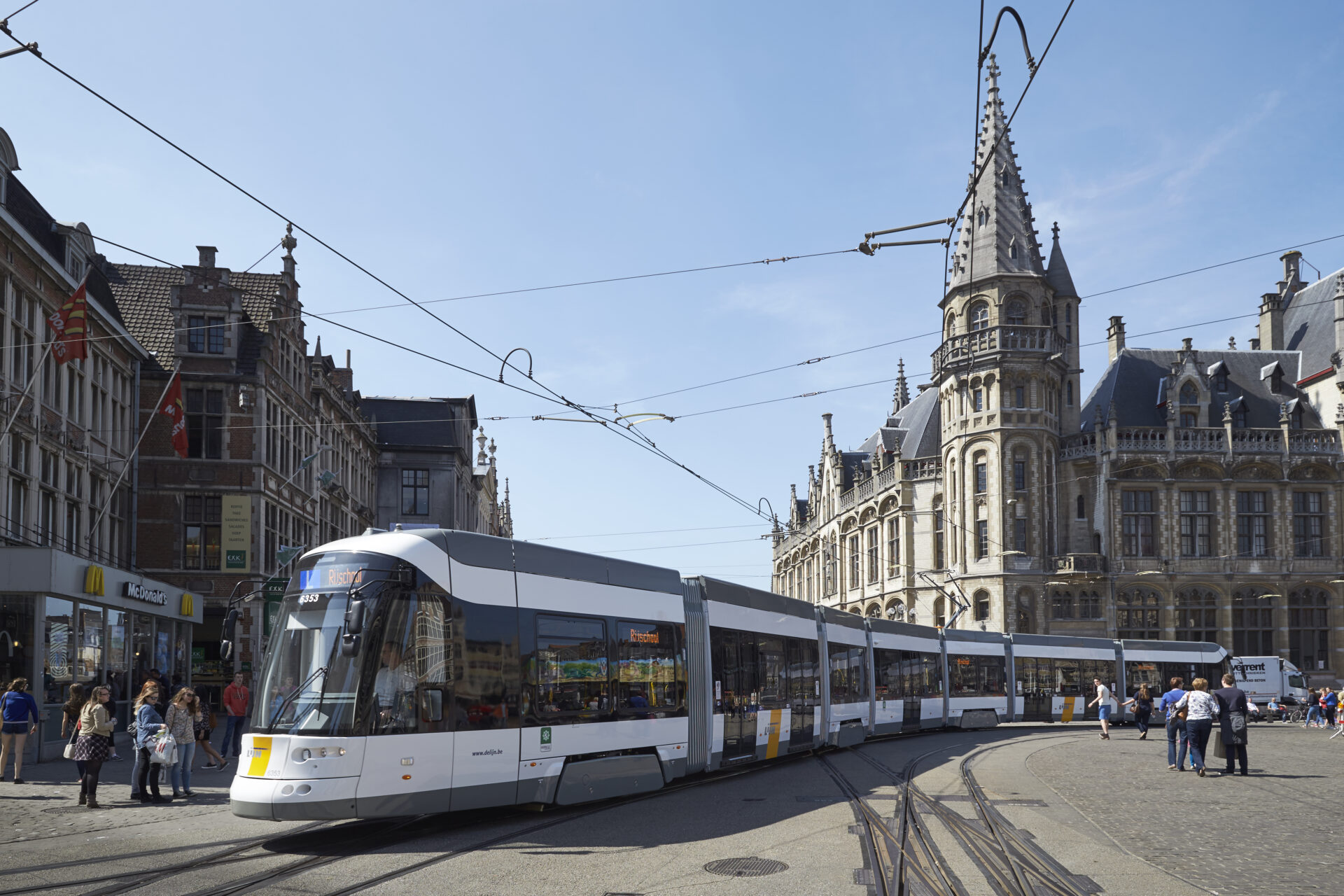 Groove padding is also being considered, which should avoid bicycle tyres falling into the tracks while still allowing trams to "dent them". But a satisfactory solution to significantly improve the safety of rail grooves has yet to be found, despite various national and international studies.
De Lijn is also working with other tram companies to exchange expertise and possible solutions; it is collaborating with the City of Ghent to identify so-called "pain points" in the tram infrastructure, which should lead to design guidelines that can be applied when rebuilding tram infrastructure. This includes adapting signalling to alert road users.
Limiting expectations
While various mobility representation groups have welcomed planned improvements, doubt remains as to how effective they will really be. De Lijn sought to temper expectations by pointing to the wealth of research already carried out on the topic, without a universal solution being found.
Related News
"Tests conducted in other countries have proved that a miracle solution does not yet exist," Luc Desmedt from green mobility organisation Reizigersbond said.
Dr Cathelijne Lyphout of Ghent University Hospital (UZ Gent) echoed the statement, telling The Brussels Times last year that "if there were an easy solution, it would have already been implemented."
Until then, ride safe.