Union Saint-Gilloise are not ceasing to amaze on the European stage after beating the Portuguese side Braga 1-2 on Thursday night with two late goals by substitute Gustaf Nilsson.
At the Municipal Stadium of Braga in Portugal, Union came back from 1-0 down to beat the home side, who currently sit second in the Portuguese league.
The result continues their prolific winning run in group D of the Europa League, having now won three games out of three and are top of the group.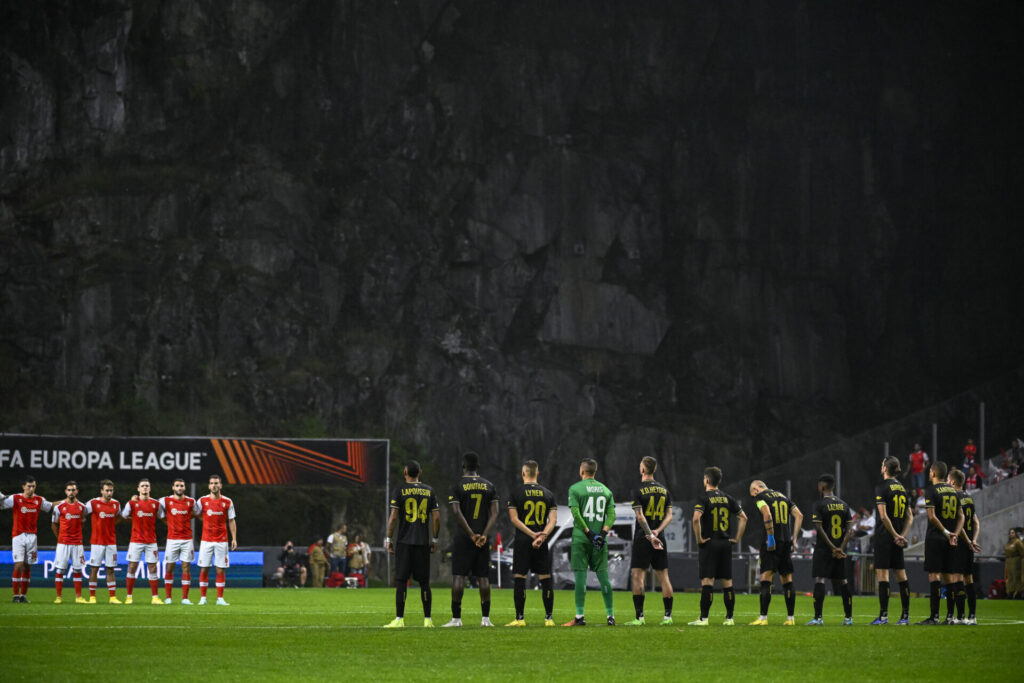 During the game, it was Braga who started strongest. Union had two goals disallowed by VAR, one for handball and the second for offside. Overall, there was not much to divide the two sides in the first half.
At the start of the second, Victor Ruiz put Braga ahead in the 49th minute with a stylish finish. However, the Brussels side showed good mental strength throughout and did not give up as the team continued to create chances.
Goalkeeper Antony Moris also kept Union in the game with some inspired saves in the second half, generally rising up to the task on the night.
Injury time hero
However, the big hero of the night was the Swede Gustaf Nilsson, who came on as a substitute in the 83rd, and with his first touch of the ball equalised for Union in the 86th, three minutes later.
While looking destined for a draw, a few moments later the game was completely turned on its head when, in 94th minute, Adringra found an unmarked Nilsson in the penalty box who slotted the ball into the back of the net to take all three points for Union.
"It's a fantastic feeling for me personally and for the team it was a great night," said the Swede after the game.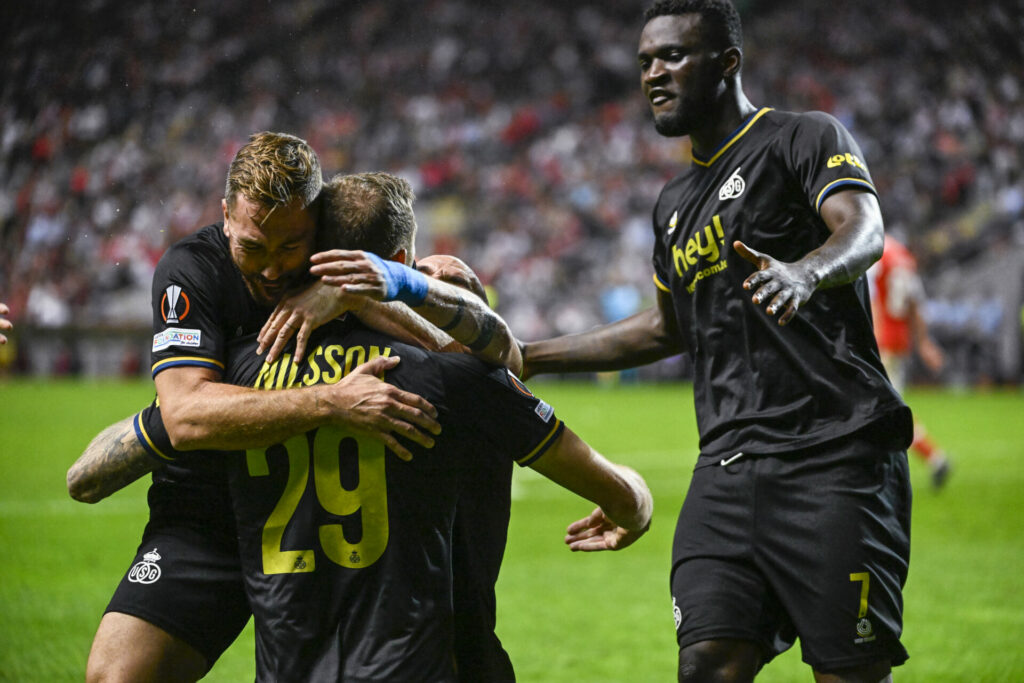 Union captain Teddy Teuma also commented on a "magical night."
"We're trying to progress little by little and this victory is still a step forward," said Union captain Teddy Teuma when speaking to RTBF.
"We had already proven at Union Berlin that we could get good results," added the midfielder, referring to the 0-1 victory at Union Berlin, who is now at the top of the Bundesliga.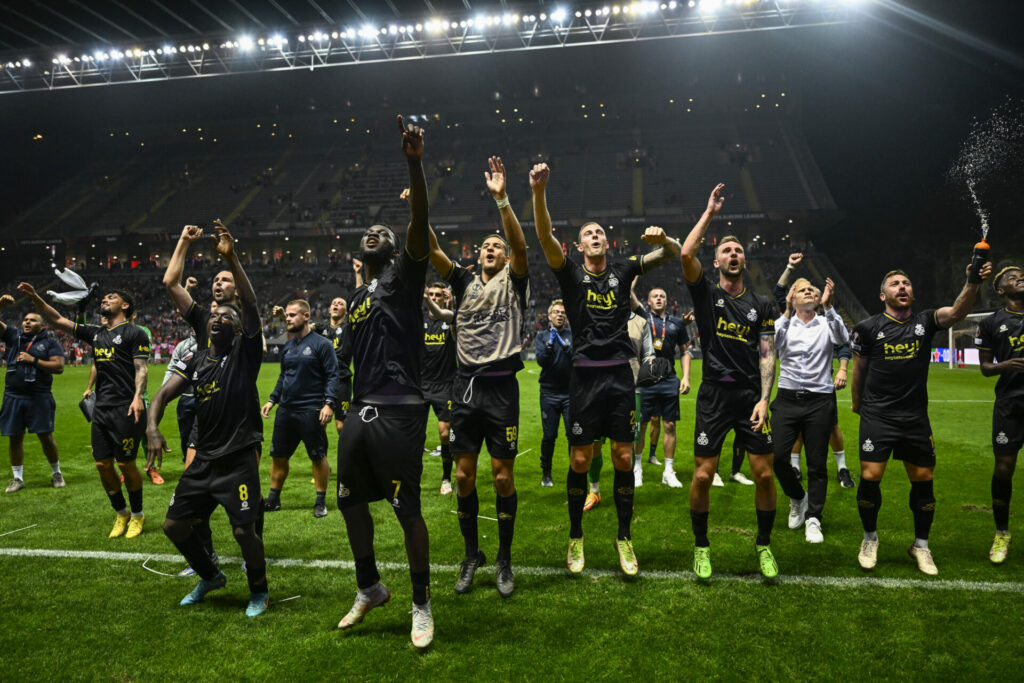 "I think this success is deserved. We pushed. We had no choice but to give in after the 1-0. We have to take advantage of these moments. We are going to party this Thursday evening and then we will quickly turn the page because a lot of matches are coming."
"It proves that we have a solid and quality group. It's never easy to get into a match but he has brought a lot. Where will the Union stop? Not now," he smiled. "You have to keep dreaming and growing."
Manager Karel Geraerts was also inevitably a delighted coach after the victory. "It's one of the most beautiful memories for us, especially if we look at the scenario of this match,"