It's sometimes difficult to find time in our busy schedules to exercise and according to recent research it seems that more people than ever before are now looking for a solution that's partly in the gym and at home.
With that in mind, Basic-Fit has come up with the perfect solution - an exciting new membership opportunity called "ALL-IN". This new membership offers the most complete fitness experience including the most premium Smart Bike of the moment, synced with the ALL-IN Workout App and a free Premium Membership for 1 year!
Regardless of your age and fitness level, you can get access to over 1,100 Basic-Fit clubs in Europe and work out either in the Basic-Fit club of your choice, or at home...in fact, whenever, wherever and however you like.
What is the ALL-IN Experience?
The 4 main characteristics of the ALL-IN membership are:
1. You will receive a brand new ALL-IN Smart Bike delivered to your home for 3 years.
The high quality spinning bike is compact, comfortable, silent and the perfect fit for any home. It will bring you the most immersive and convenient cycling experience at home and is connectable by Bluetooth or WiFi to all tablet types.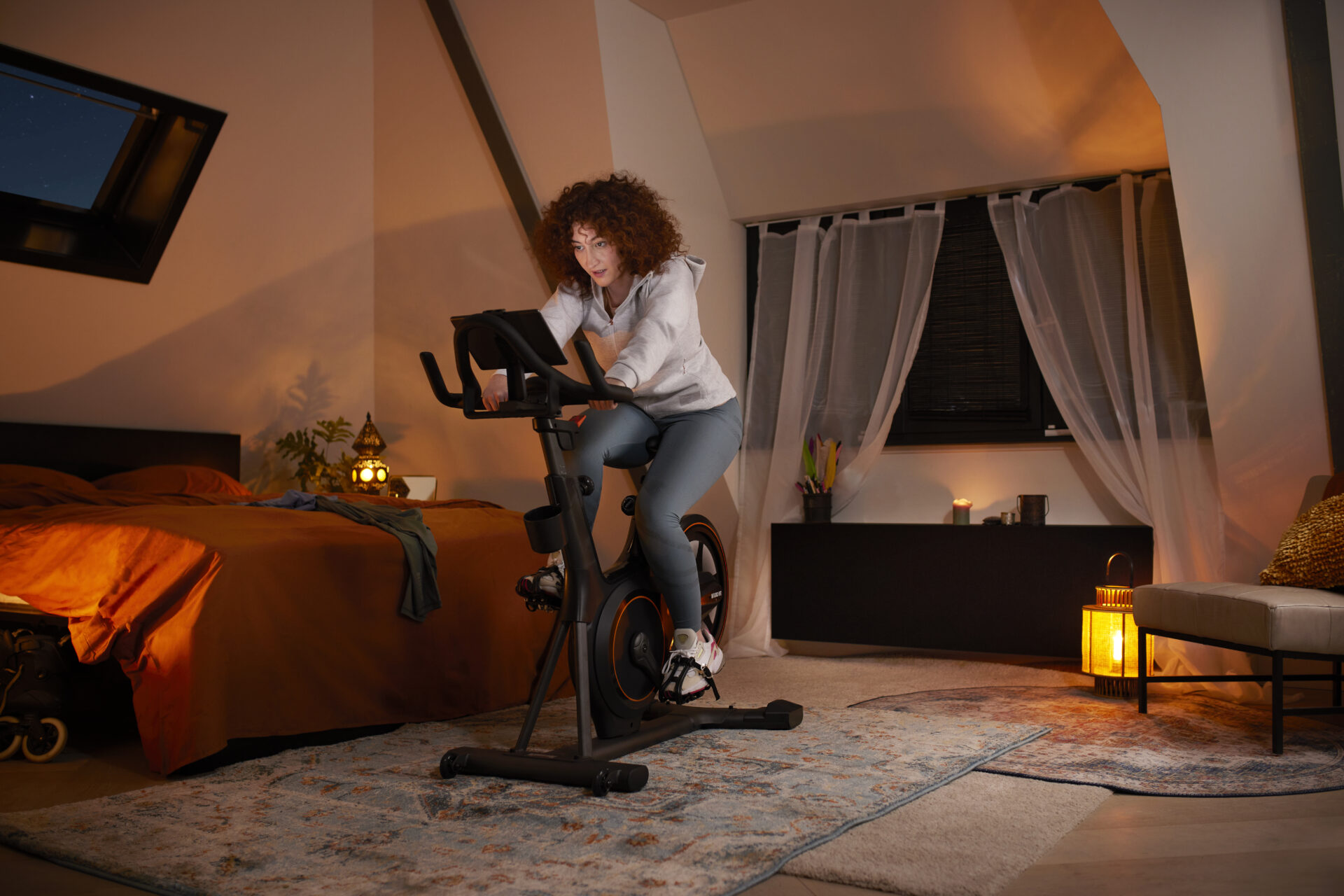 2. You can work out for free with a 1-year Premium Membership.
As well as 1-year free premium membership, you will get use of the Basic-Fit App - with free access to ALL Basic-Fit clubs in Europe.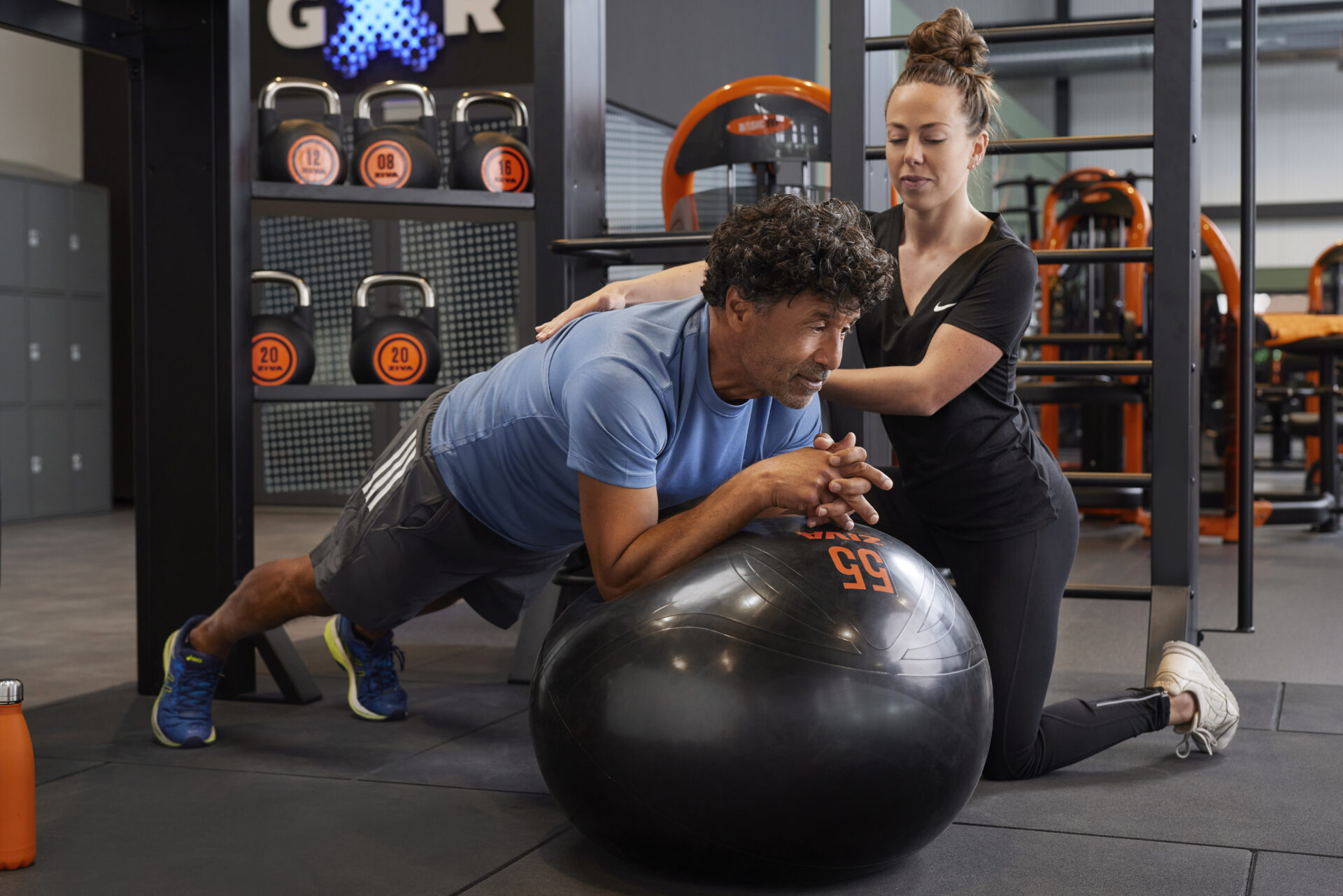 3. You will get access to the ALL-IN Workout App.
With this app you get access to a wide variety of over 100 workouts and activities. Choose your favourite workout, track your performance and enjoy the ride!
You can cast your workout directly from your tablet to your TV and all the instructors that are used are the very best trainers who are there for you 24/7 to help you get the most out of your workout.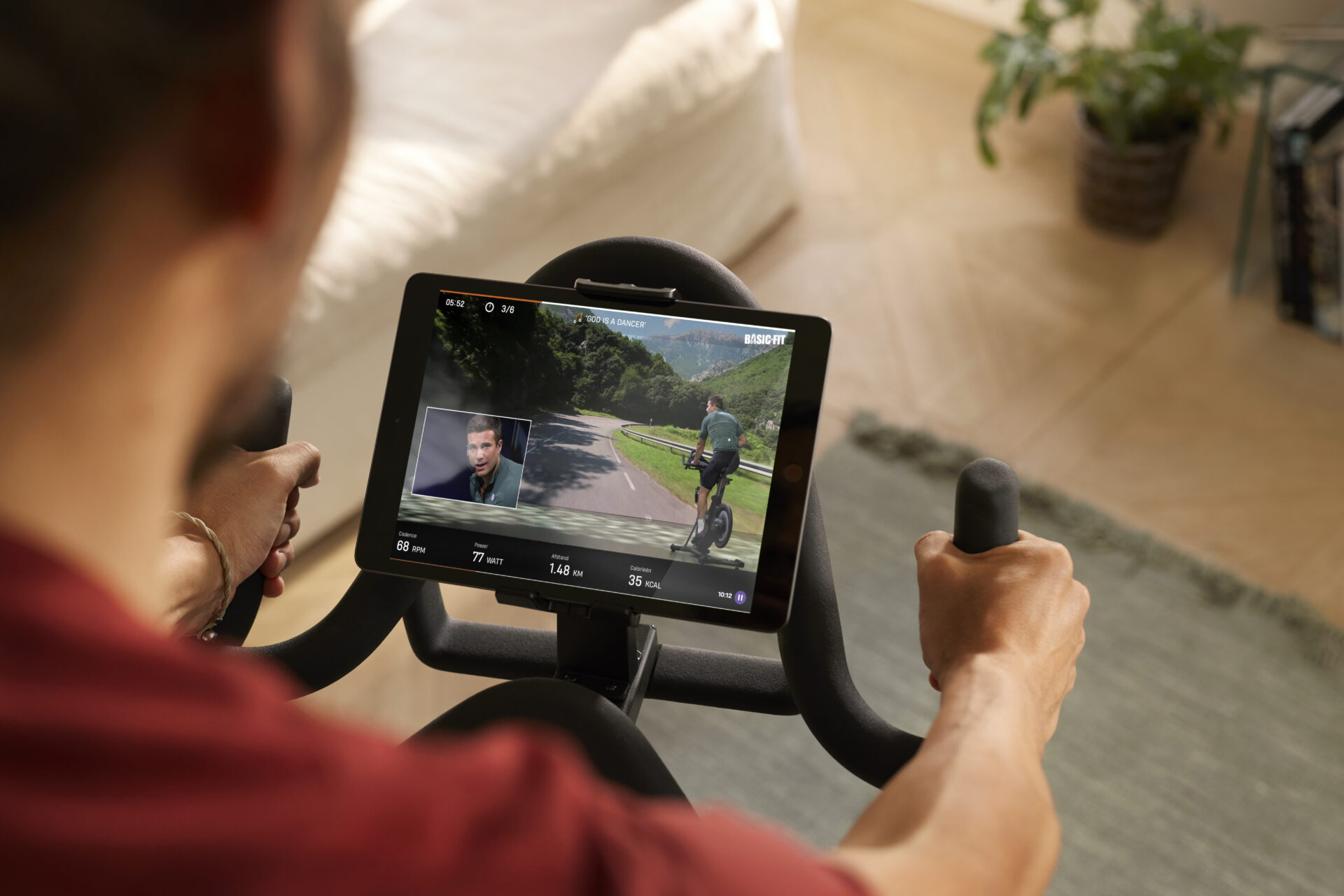 4. You can invite a friend along with you to each workout at the club.
This special ALL-IN membership package also enables you to invite a friend, so you can always bring your gym buddy to the club and workout together totally free!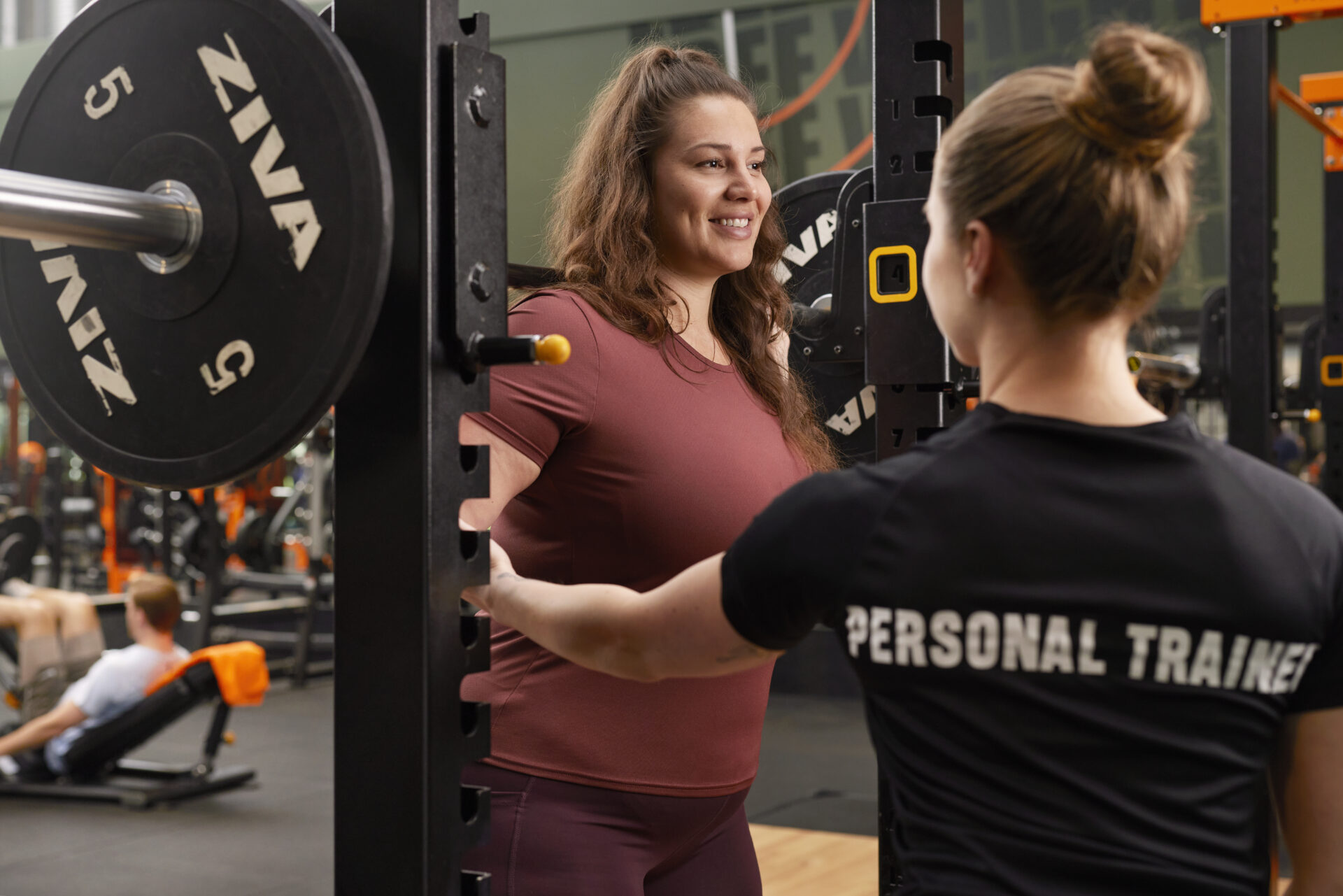 The price for this amazing package is only €49,99 per 4 weeks!