Despite Halloween and November being around the corner, the warm weather has made a surprise comeback in Belgium. What is driving in this warm climate, and how exceptional is it for this time of year?
Temperatures will start rising on Tuesday and are expected to reach 22°C in some parts of the country by the end of this week.
This is the result of a high-pressure area gradually building up over central Europe, while a vast low-pressure zone remains present over the Atlantic, from Greenland to Portugal.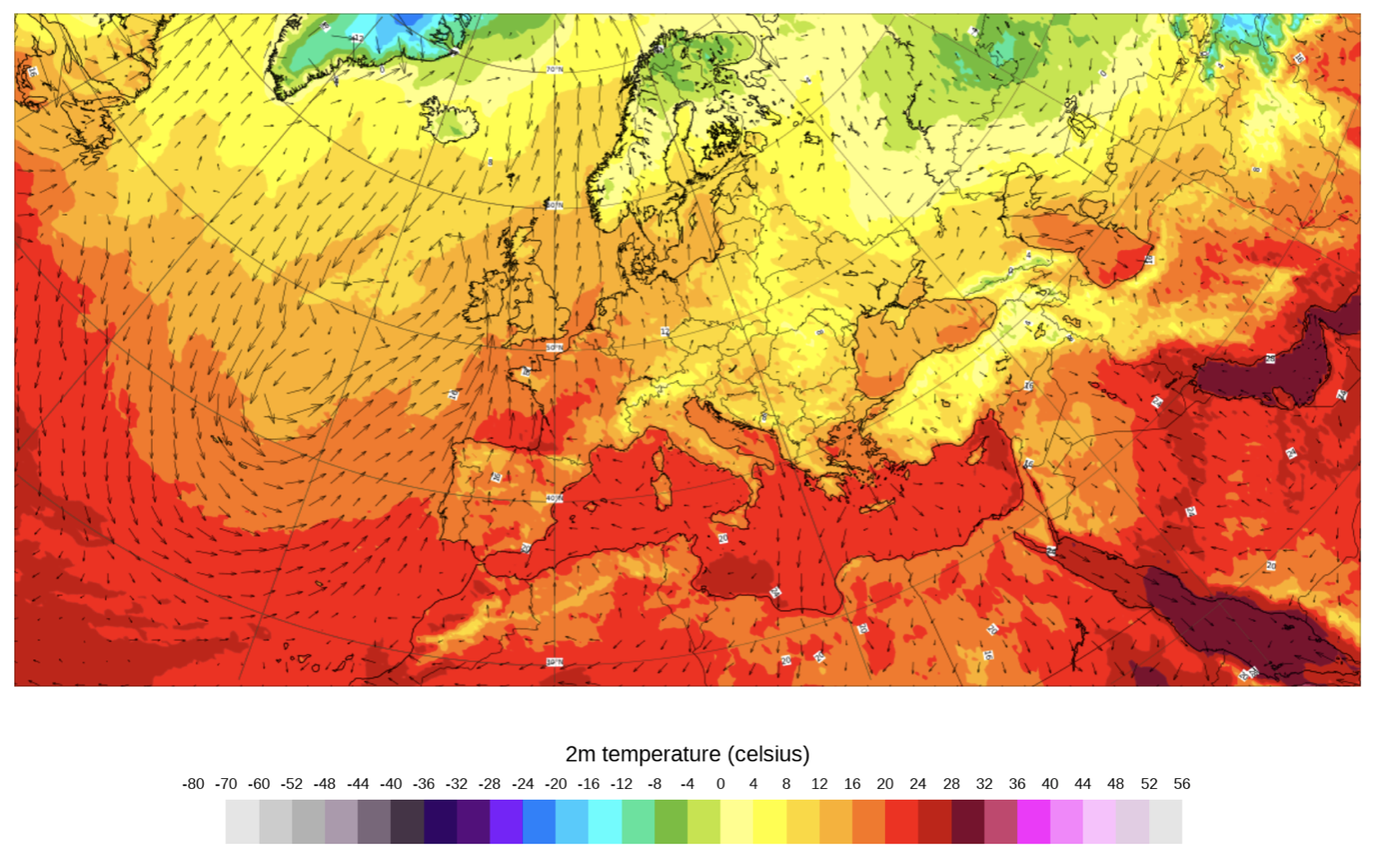 These opposing forces will bring warm air from the south to Belgium and its neighbours. Meanwhile, any rain or storms will be blocked by the high-pressure area, the Royal Meteorological Institute (RMI) explained.
In its latest weather predictions, temperatures could even reach 23°C locally, depending on clearings and cloud cover. In Paris, temperatures as high as 25°C are expected this week.
"The maximum temperatures for this week are between 5 and 8 °C above the maximum temperatures we are normally used to during autumn (14.8 °C)," the RMI noted.
Breaking more records
This is reflected in the information gathered by the institute so far, which showed that both the average temperature and the maximum temperature as recorded by the Uccle weather station are exceptionally high for October.
The average temperature in Uccle on Tuesday is 13.7 °C, making this month one of the five warmest Octobers since 1991. "If this forecast continues until the end of this month, it may be the warmest October for Uccle since records began in 1833, at around 14.4 °C ( along with 2001),"
This would mark the second time this year that Belgium registers the warmest month since records began, as August, with a monthly average of 21.4°C, also broke records.
Related News
Meanwhile, the average maximum temperature in Uccle currently stands at 17.9°C. Taking into account forecasts until the end of this month, it will have the second-highest temperature since records began (in 1892), at 18.4 °C. The only time warmer temperatures were recorded at this time of year was in October 1921, when the mercury rose to 19°C.
While the current flow of southerly air reaching Belgium is a weather pattern that can occur during the autumn and even winter time, the fact that this period is going on for so long is exceptional, the RMI explained.