The Dutch Government is investigating local media reports that China has set up two 'overseas police stations' in the Netherlands, which are allegedly used by the Chinese authorities to harass and blackmail dissidents.
The Dutch Foreign Ministry has confirmed that China failed to inform the government about the existence of these institutions on their territory, thus rendering them illegal under international law.
"The Ministry of Foreign Affairs is now investigating the activities of the so-called police centres," Dutch Foreign Ministry spokeswoman Maxime Hovenkamp told AFP. "When we have more clarity about this, appropriate action will be taken."
Just the tip of the iceberg
The investigation by Dutch media outlets RTL Nieuws and Follow the Money was precipitated by a report published last month by Safeguard Defenders, an EU-funded human rights NGO, which claimed that since 2018 the Chinese Government has established 54 'overseas police service centres' across five continents.
The majority of the stations were claimed to be located in Europe, including nine in Spain, four in Italy, and two in the Netherlands. (None were alleged to be located in Belgium.)
According to these reports, the centres were primarily used to pressure Chinese dissidents to return to China, with the Safeguard Defenders report noting that, from April 2021 to July 2022, 230,000 Chinese nationals had been 'persuaded to return' in this way.
The reports claim that, in fact, many of those 'persuaded' had been heavily coerced or even blackmailed into returning, with alleged tactics used by the Chinese authorities including depriving the Chinese nationals' children of education, suspending state benefits for their family members, and freezing or even forcibly closing their family members' bank accounts.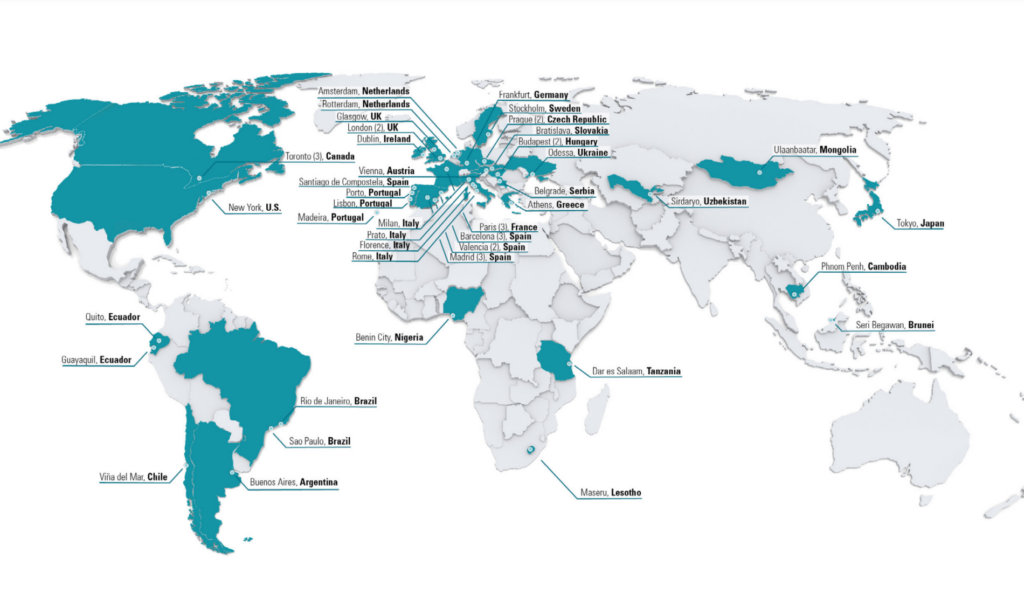 The reports were further corroborated by an investigation published last month by Spanish newspaper El Correo, which included a telling quote from an anonymous Chinese Foreign Ministry official.
"Bilateral treaties are very cumbersome and Europe is reluctant to extradite to China," the official said. "I don't see what is wrong with pressuring criminals to face justice."
Earlier this month, a group of US House Republicans expressed their "grave concern" over the alleged existence of these centres, and claimed that "it is deeply troubling that the Chinese government could use these service stations as its long arm policing abroad."
Related News
In response to these allegations, the Chinese Foreign Ministry claimed that the facilities in question are merely "overseas Chinese service centres," and that the suggestion that they are operating as clandestine overseas police stations is "simply untrue."
"Chinese public security authorities are fully committed to fighting transnational crimes in accordance with the law, while strictly observing international law and fully respecting the judicial sovereignty of other countries," said Chinese Foreign Ministry spokesperson Wang Wenbin.
These reports come at a time of increasingly strained relations between China and the West. The West has been heavily critical of China's human rights abuses and growing global influence, while China has denounced what it sees as Western hypocrisy and military expansionism.