Delegates at the United Nations COP27 Climate Change Conference in Sharm El-Sheikh have agreed to discuss the creation of an international fund to compensate developing countries for "loss and damage" caused by climate disasters.
The agreement could represent a significant breakthrough compared to last year's COP26 Summit in Glasgow, when the US and the EU — fearing potentially enormous compensation claims for past emissions — blocked a compensation scheme.
"This creates for the first time a stable space within the formal agenda of COP and the Paris Agreement to discuss the pressing issue of funding arrangements needed to deal with ... loss and damage," said Egyptian Foreign Minister and COP27 President Sameh Shoukry.
"This is a sign of solidarity with the victims of climate disasters." Shoukry added that a "final decision" on the funding mechanism should be made "by 2024 at the latest".
Not everyone on board
Though many European politicians — including EU Commission Vice President Frans Timmermans and German Foreign Minister Annalena Baerbock — expressed support for such a fund, others — including Belgian Prime Minister Alexander De Croo — were less enthusiastic.
"Our country is already doing a lot," De Croo said in a recent interview on VTM Nieuws. "Let us not forget that no one is doing more for the climate than Europe."
According to Our World in Data, the EU was responsible for 22% of total global emissions from the dawn of the Industrial Revolution to 2017, making it the second greatest emitter after the US. Africa, by contrast, was responsible for just 3% of cumulative emissions.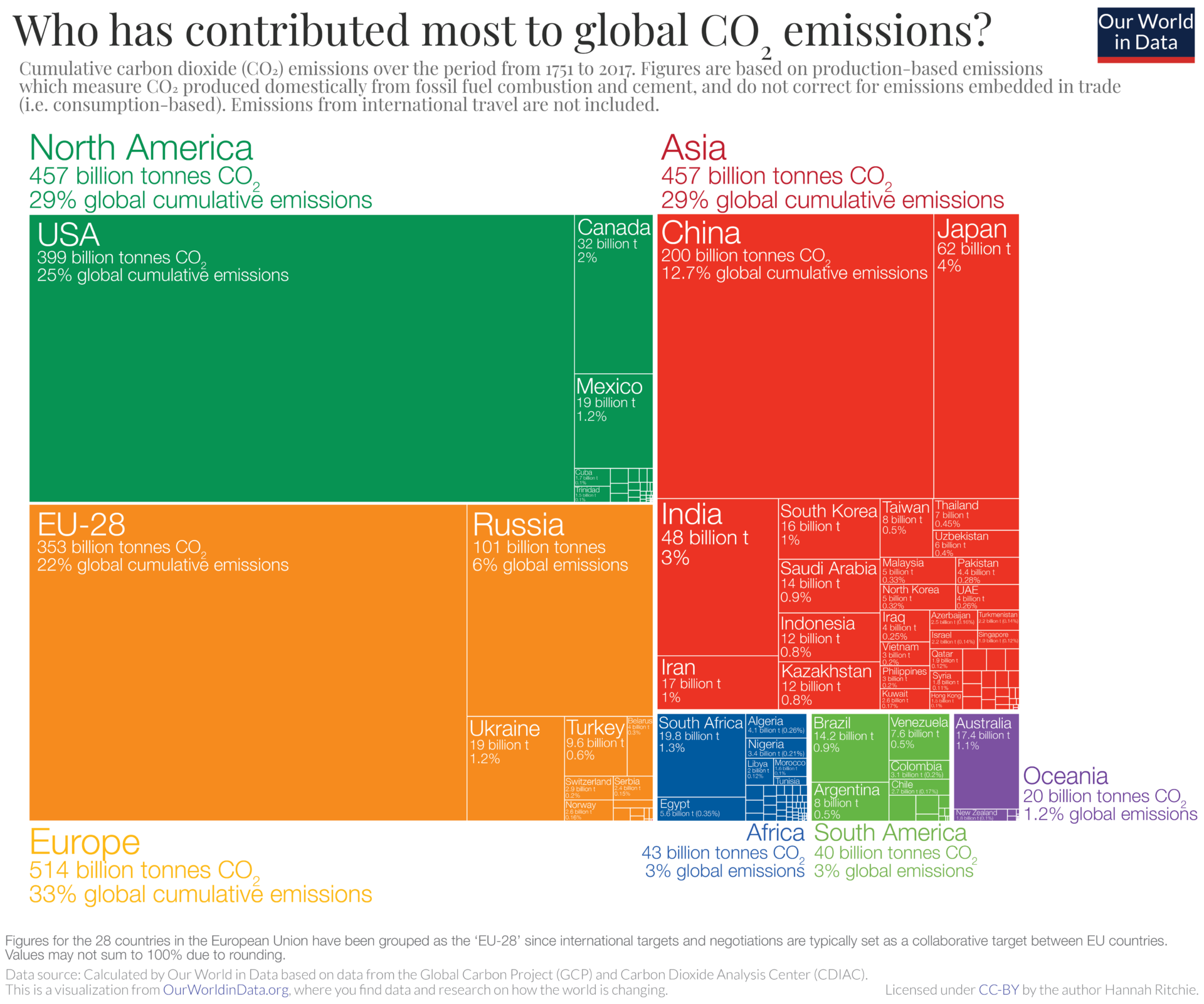 At the COP15 Summit in Copenhagen in 2009, wealthy nations agreed to provide $100 billion a year for developing nations by 2020 to address their needs in climate "mitigation [and] adaptation". Only $83 billion was sent.
Even this promised sum pales in comparison to what, according to the EU itself, is actually needed to help poorer nations adapt to a warming planet: an EU Parliamentary report published this July noted that by 2030 the "losses and damages" caused by climate change "are estimated to cost developing countries between $290 billion and $580 billion annually, rising to between $1,132 billion and $1,741 billion by 2050."
The same report also found that poorer nations will almost by default suffer disproportionately as a consequence of global warming.
Related News
"Up to 3.6 billion people live in areas that are highly vulnerable to climate change," the report noted. "Such places are especially located in West, Central and East Africa, South Asia, Central and South America, Small Island Developing States and the Arctic."
The issue of compensation for climate damage has become increasingly urgent as many countries suffer unprecedented destruction from climate-induced natural disasters, as seen in recent flooding in Pakistan and the consecutive years of below-average rainfall in the Horn of Africa.