In recent years, the Brussels Alhambra neighbourhood in the Sainte-Catherine neighbourhood has been subject to a major makeover, with the next step involving a new residential complex which will provide housing for young people.
The former Belmont Hotel located on Boulevard d'Anvers will be converted into a residential complex, mainly aimed at students and "starters" (young people buying their first property). It will include 16 flats (on sale from €259,000) and 43 furnished studios (from €199,000).
Works are expected to start next year and should be finalised in 2025.
Rejuvenating the neighbourhood
The Alhambra neighbourhood, which also encompasses Rue de Laeken, Quai aux Pierres de Taille, Quai du Commerce and Boulevard Emile Jacqmain, has been the site of various issues in recent years, including vandalism and squatting to street violence and illegal prostitution.
With the renovation of the Rogier metro station, the repurposing of Tour&Taxis and the construction of KANAL-Centre Pompidou, the region is now focussing its efforts on "calming down the Alhambra district." This new real estate project "BLVD10" aims to further "restore the dilapidated area and the Belmont Hotel to their former glory."
"The BLVD10 residential complex is our contribution to reviving the Alhambra district and the entire northern district," said Dominique Van Etterijk, managing director at Leuven-based property developer Dyls. The developer had previously called the Alhambra neighbourhood "one of Brussels' urban cancers."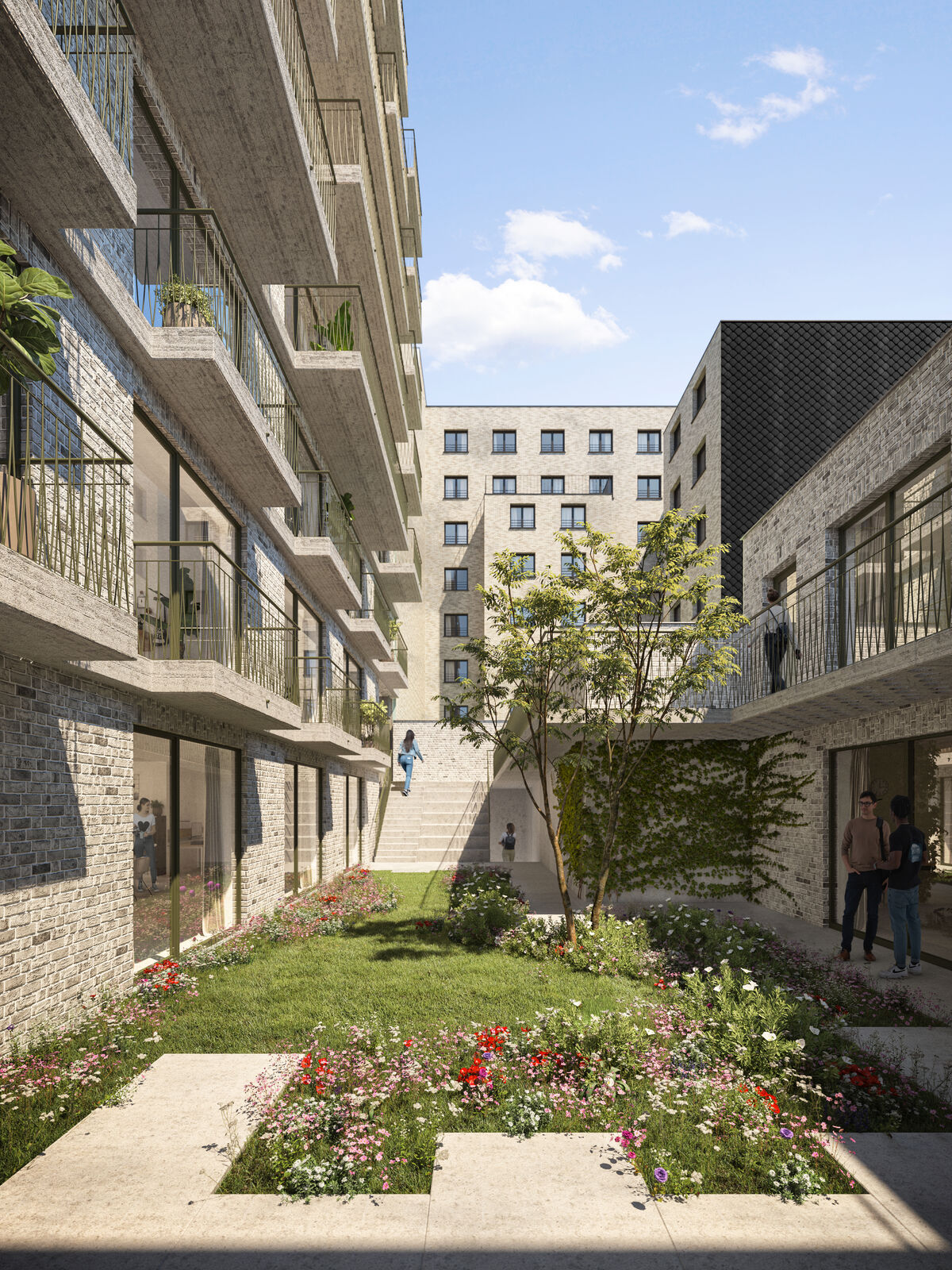 "With this project, we are responding to the strong demographic growth in the capital and helping to meet the urgent need for quality and, above all, affordable housing," he added.
While the former hotel is currently in a state of decay, the developer will soon start tearing it down to give it a fresh, modern look, both inside and out.
The plans include space for a shared inner garden, bicycle storage, waste storage and a laundry room. The complex will also feature commercial space on the ground floor.
Improvement or gentrification?
Though perhaps a little insalubrious, the neighbourhood is currently home to long-term residents, tourists accommodation, and people from different backgrounds.
While these new projects are welcomed by some residents, the neighbourhood committee has pleaded for dialogue about the issues it faces. They accuse the region of fuelling gentrification, arguing that the plans will simply attract wealthier people and new businesses rather than providing for the existing population. May fear that they will be displaced in the process.
Related News
A recent study by the University of Brussels (ULB) showed that the process of gentrification in the Brussels Canal area, supported by private investments, entrepreneurial public policies and support for social mix, is already reflected in the net wealth of people living in the area, which has increased between 1997 and 2017.
As people in the (lower) middle class look for cheap housing within the city centre, some argue this urban policy will do little to tackle issues such as crime and homelessness but will simply push working-class residents away.