It was still dark and the Brussels streets were largely empty when at 07:00 on Tuesday morning a crowd gathered in front of the Immigration Office. As has been the case for months, hundreds of men, women and children stood in line to apply for asylum. Many will be turned away.
Volunteers from the civil organisation Serve the City were already at their makeshift stand, preparing and handing out food and warm drinks to those waiting in line, some of whom have stood waiting throughout the night. Some are wrapped in blankets and winter jackets, and others wear flip-flops, the shoes they had when they fled their country.
"A warm cup of tea or coffee can really make a difference," Daniela Lilja, one volunteer, told The Brussels Times. "When we set up this table, they immediately swamp us."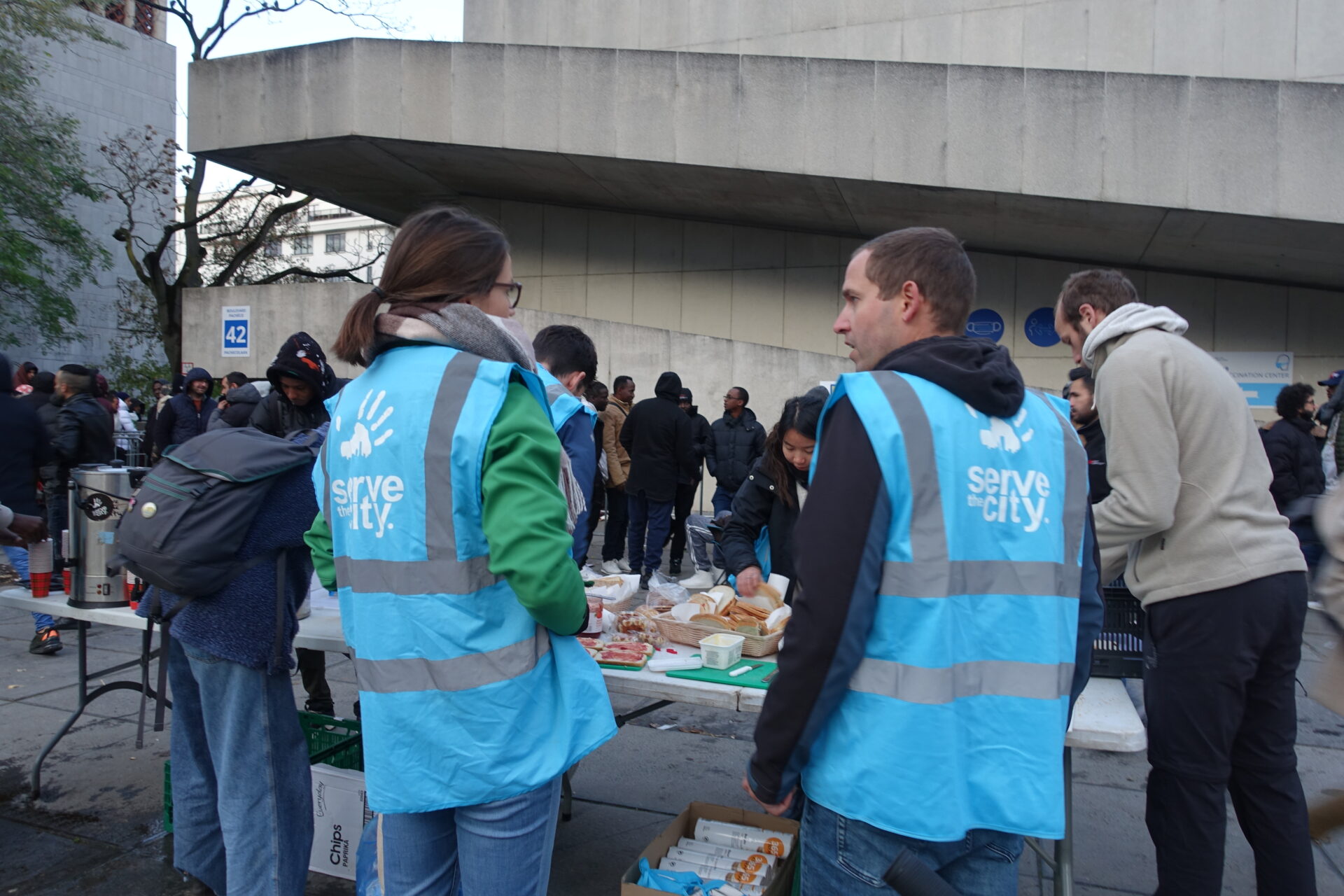 As the number of asylum seekers flocking to the Immigration Office increased, so too has the number of products that are needed. "The best indication of this is bread. Normally we take around eight loaves of bread, but today, we needed 16. The amount of food has doubled," Lilja observed.
The group's mission has also changed. At first, when the queues in front of the building were shorter, it was simply an initiative to connect with asylum seekers and make them feel more welcome.
"Now it has become a humanitarian project. People have been sleeping on these streets, sometimes for nights, so there is a real necessity for what we are doing," Nathan Torrini (director of Serve the City) explained.
Let down and left out
At 08:30, Serve the City has long run out of its breakfast supplies as the gates to the Immigration Office entrance start to rise, but some volunteers stay behind to help. Single men and women watch as the queue for families and minors is let in first.
One young boy was roughly pulled out of the line by an employee of the Immigration Office who suspected he was too old. Torrini asked the boy for a birth certificate which showed he was born in 2006. He was allowed back into the queue.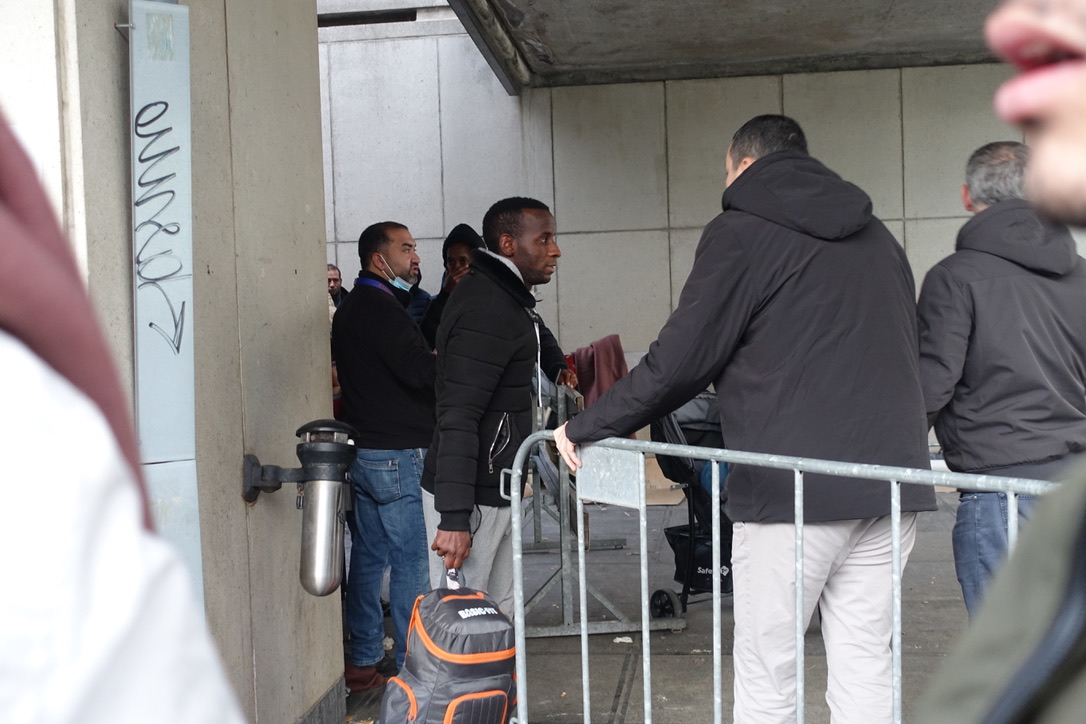 "This is why it is important for citizens and organisations to be here, to make sure things like this don't happen without the asylum seekers understanding it's wrong," Torrini said.
By 09:00, the Immigration Office is full, with more than 100 people denied access to the asylum procedure, instead receiving the dreaded letter telling them to come back another day. It is likely that all of them will end up on the streets tonight, alongside many minors and families who were able to start their procedure, due to Belgium's reception crisis.
Fedasil understaffed
This morning's story has gone on for months and will continue to repeat itself until the Federal Government steps in with a solution to the crisis. The Brussels mayor Philippe Close stated last week the imminent and growing need.
Carole Poncin, Close's spokesperson told The Brussels Times on Tuesday that the City has already provided a number of unoccupied buildings, and passed on a list of possible sites for this purpose. Yet without Fedasil staff, those sites cannot be put to use.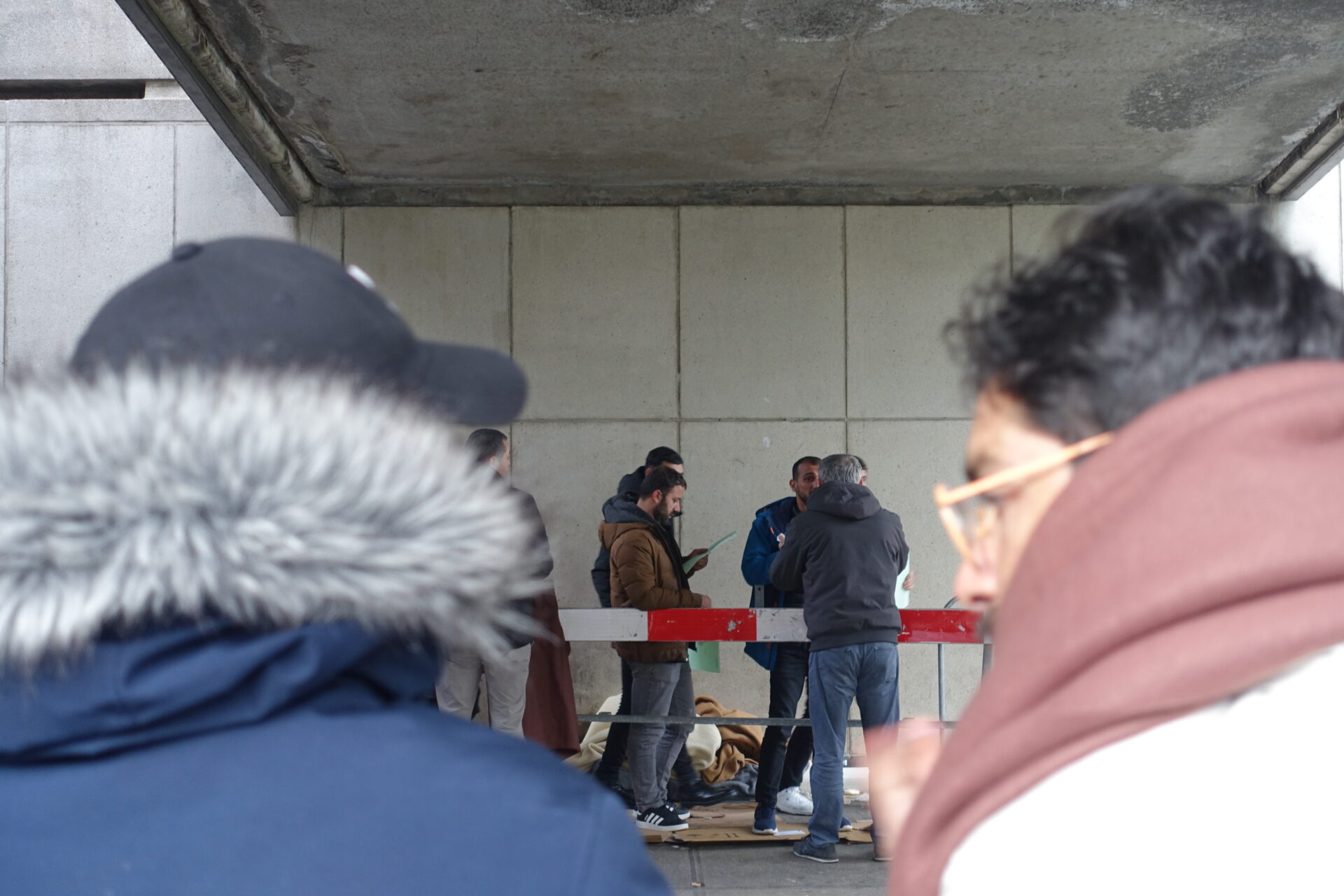 "We continue to press [State Secretary for Asylum and Migration] Nicole De Moor and Petra De Sutter [responsible for Civil Service] for more Fedasil recruitments but this remains a federal matter. It seems logical that they must do everything they can to find a solution," Poncin added.
So far, short-term solutions have been put forward, such as the creation of 1,500 additional reception places by December and a "Winterplan". However, many NGOs and civil organisations working on the ground were quick to note that these won't resolve the issues.
Related News
De Moor's cabinet confirmed to The Brussels Times that there has indeed been an increase in the number of asylum applications. The government acknowledges that offering reception alone won't solve this situation and a swifter outflow of people from the reception network must be facilitated to free up more places for vulnerable groups.
To this end, the Federal Government plans to implement various measures, such as ensuring that asylum seekers have long-term employment contracts. An improved system to ensure that those whose asylum procedure has been terminated actually leave the reception network (rather than starting new procedures all over again) will also be discussed.
Belgium's reception crisis explained
For more than a year now, hundreds of asylum seekers have been sleeping rough as a result of Belgium's failure to provide them with the shelter they are legally entitled to.
Fedasil, Belgium's Federal Asylum agency, operates several reception centres across Belgium (of which Petit Château in Brussels has become the most notorious), where people who have been granted asylum in the country should receive a bed, bath and food (or a sheltered place).
Once the rush of asylum seekers coming to the country temporarily slowed down following the migration crisis, the government reduced the number of sheltered places, closing down Fedasil centres.
Since October last year, this figure is once again increased slowly, and the government is not responding to the rise in demand for sheltered places.
Instead, it created a waiting list which prioritised minors and families with children, leaving single men to sleep on the streets, and resulting in Fedasil being convicted more than 4,500 times for failing to provide shelter.