After the recapture of the city of Kherson in southern Ukraine from Russian forces, Ukrainian President Volodymyr Zelenskyy has promised that all other regions under Russian occupation will be liberated.
"We do not forget anyone, we do not abandon anyone," the leader said on Saturday evening's daily video message to Ukrainian people.
The president has even promised that the Ukrainian flag will fly again in occupied Crimea, which was illegally annexed in 2014.
Much of the rest of the Kherson region is still occupied, as are Donetsk, Luhansk and Zaporizhzhia.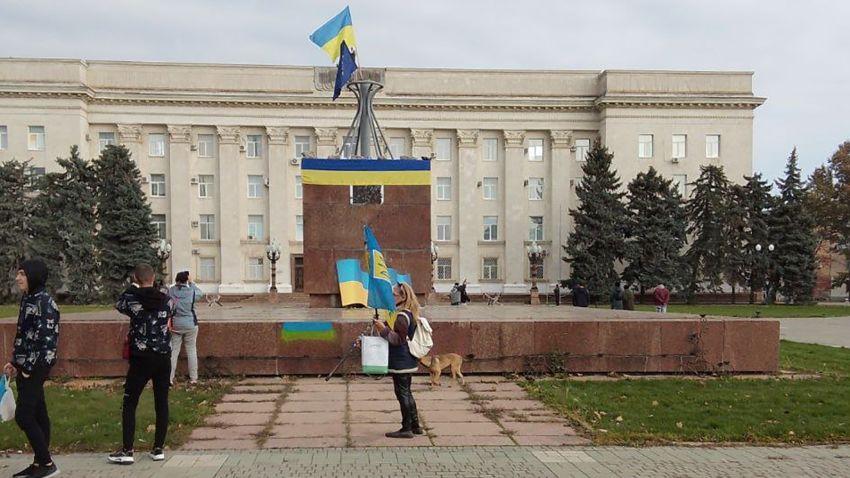 Russia seized most of the Kherson region after its invasion, and was formally but illegally annexed by the Kremlin last September along with the other regions of Zaporizhia, Luhansk and Donetsk.
After organising sham referendum results, Putin legislated to formally include Ukrainian regions as part of Russia – against international law.
The critical humanitarian situation in Kherson
Under pressure from a renewed Ukrainian counter-offensive, Moscow withdrew its troops from the city of Kherson and crossed onto the right bank of the Dnipro river.
Related News
The humanitarian situation in Kherson remains critical after retreating Russian forces blew up critical communications, water, heat, electricity and infrastructure. The city is facing medicine shortages and bread, given that most bakeries cannot operate without electricity.
Despite, the harsh conditions, Kherson has seen scenes of joy and jubilation as residents celebrate the arrival of Ukrainian troops in the city on Saturday.
Last month, the Kherson region was illegally annexed by Russia after having occupied it since 2 March 2022, making this a significant defeat for the invading forces.