Belgium's annual inflation rate rose once again last month to 13.1%, up from 12.1% in September and 10.5% in August, according to new data compiled by Statbel, Belgium's statistics office.
The data means that Belgium's inflation rate remains higher — and is rising faster than —the EU average rate of 11.5% (up from 10.9% in September), as well as the eurozone average of 10.6% (up from 9.9% in September).
Statbel found that increases in energy and food prices were predominantly responsible for the high rate, with the former contributing 7.2% and the latter 2.2% to total inflation. It also noted that, without the recently implemented VAT reduction for electricity and gas, the inflation rate would be even higher, at 14.8%.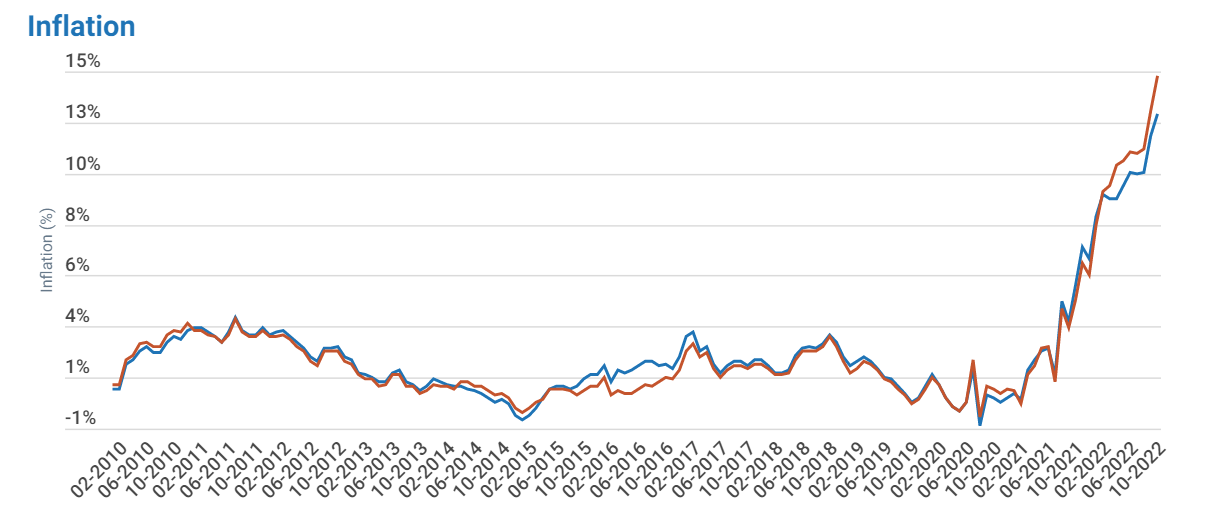 Even discounting food and energy prices, however, inflation in Belgium continues to rapidly increase. In particular, Statbel noted that Belgium's 'core' inflation — which discounts energy and unprocessed food prices — rose to 6.3% in October, compared to 5.8% in September and 5.4% in August.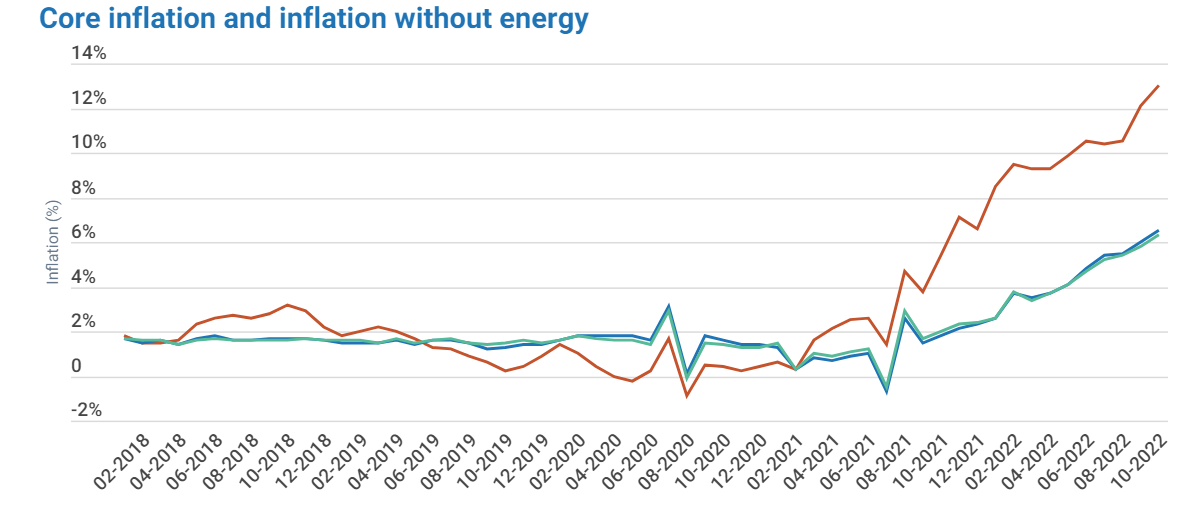 In total, Belgium has the eleventh-highest inflation rate within the EU, with Estonia (22.5%), Lithuania (22.1%), Hungary (21.9%), and Latvia (21.7%) running inflation rates significantly higher than the rest of Europe. France ran the lowest inflation rate (7.1%).

Related News
Europe's elevated inflation rate — and, in particular, its soaring prices for food and energy — were largely precipitated by Russia's invasion of Ukraine in February this year, which subsequently induced a severe cost of living crisis throughout the continent and, indeed, much of the rest of the world.
In October last year, Belgium's inflation rate stood at 4.16%, while the EU's average was 4.4% and the eurozone's 4.1%.