In 1797, Ghent was part of the newly founded French republic at a time when works of art were being confiscated from churches and abbeys. If unchecked, the plundering could spread through the city.
The city authorities knew they had to act, so they asked Paris for permission to create a museum. Remarkably, they were given the green light. Works of art then went from the churches to a protected space, which would soon open to the public. That is how the Fine Arts Museum in Ghent became Belgium's first museum – and one of the first in Europe, established just four years after the Louvre.
Now known as MSK Gent, the museum celebrates its 225th anniversary this season. "In 1798, Napoleon signed a decree to found a national museum of art in Ghent," says the museum's director, Manfred Sellink. "At first it was kind of a depot. That was typical for very early museums; they were places they could store the paintings. Some of these came from religious properties, and some were owned by city governments in the Low Countries."
Ghent's original storage depot was the Sint-Pieters Church. That meant works were taken from churches to be stored…in another church. While the church still stands today, the museum would get its own building in the beginning of the 20th century. But first the works would be moved to a local academy – a common practice for early public art collections.
It was in the first few decades of the 19th century that these academies began organising salons – essentially the first art exhibitions. They introduced new works to a well-heeled public and gave the academies the chance to go shopping for new works.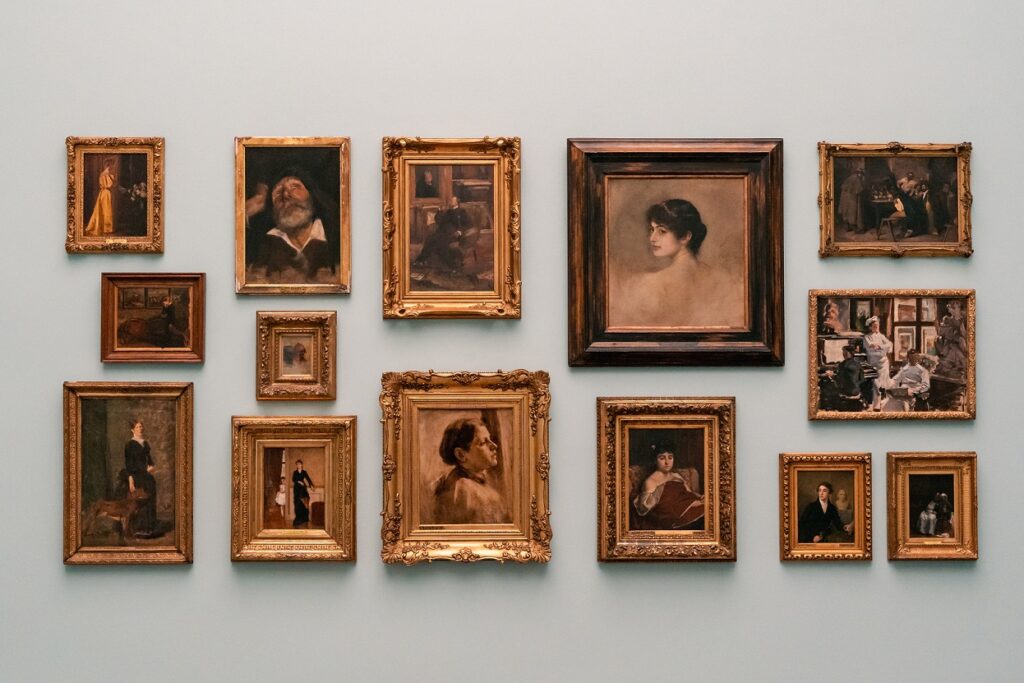 "Every few years you had a salon with what they called 'living masters'," Sellink explains. "At that point, in the second quarter of the 19th century, this was actually a museum of contemporary art – what was then contemporary art. You had salons everywhere, but Ghent was the most prestigious one outside of Paris."
A few decades would pass before the museum would acquire a painting by an Old Master. That painting was 'The Allegory of the Five Senses' by 17th century Antwerp artist Theodoor Rombouts. It would open the door to a new way of buying art, with an eye to preserving the past. The painting is still one of the most popular with the public at MSK Gent, and Rombouts is the focus of a special exhibition that kicks off in January 2023.
Not long after the purchase, the Friends of the Museum was founded – the first in Europe outside of the Louvre. "Ghent was really looking at what was happening in Paris," says Sellink. The Friends are celebrating an anniversary this season also, their 125th. While now anyone can become a Friend to help support the museum, back then they were tasked with acquiring art.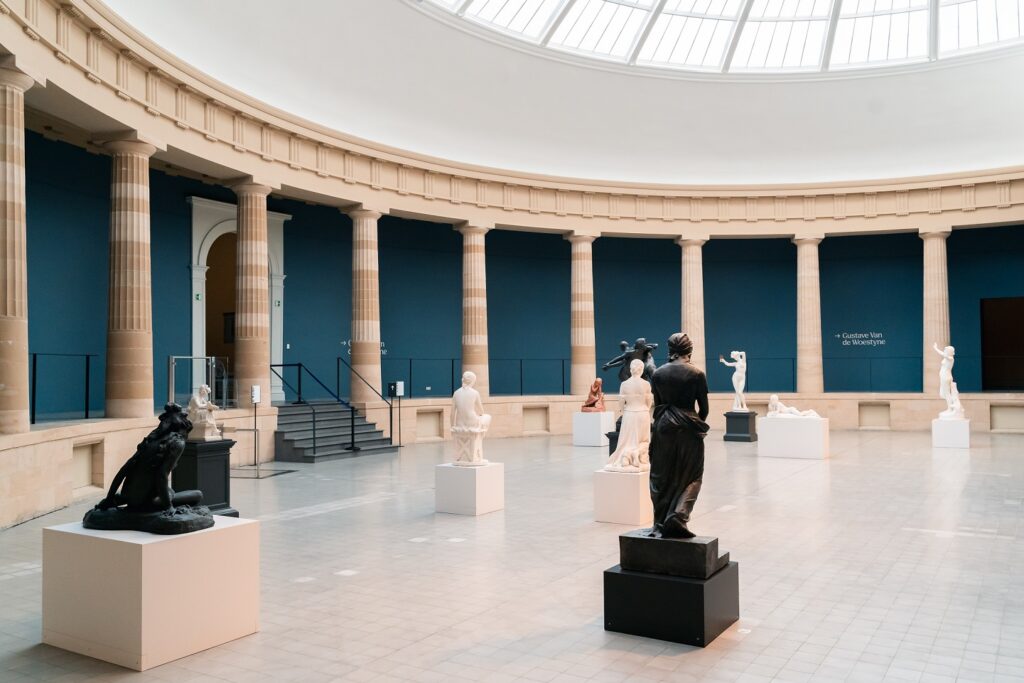 "The Friends were wealthy bourgeoisie who stimulated the acquisition of old masters and of non-Belgian artists," Sellink says. "So you see an astonishing number of acquisitions from 1897 to 1914. Paintings here by Géricault, Jeroen Bosch, the collection of 19th century French painters. It was incredible what they were able to acquire."
MSK Gent's permanent collection now contains more than 18,000 works. Some 650 are on show at any given time and about 200 were in that original collection held in a storage depot. Amongst the most celebrated artworks are paintings by Pieter Brueghel the Younger, Hieronymus Bosch, Paul Delvaux, Anthony van Dyck, James Ensor, René Magritte and Léon Spilliaert.
By the middle of the 19th century, museums began opening up art collections to the working classes. This led to the construction of dedicated buildings, and Ghent chose Citadelpark as a location, reasoning that the serene, green environment was the perfect place to enjoy art. City architect Charles Van Rysselberghe's neo-classical design – with its Greek columns, spacious interiors and circular central space bathed in natural light from the domed ceiling – made it a star of museum architecture across Europe.
"Many people think it is one of the finest museum buildings they have ever seen," says Sellink. "It's very balanced, rhythmic. The size of the galleries, the height, the composition of natural and artificial lighting. The building itself is a work of art."
Rombouts earns his due
While the building can be enjoyed on any day of the year, visitors might consider timing their visit to coincide with the first retrospective ever staged for Theodoor Rombouts. He was chosen for this anniversary year for many reasons: he was the first Old Master acquired by the museum; he was a stand-out among the Flemish Caravaggisti; he had strong ties to Ghent; and he is highly underrated, according to museum curator Frederica Van Dam.
It was she who suggested dedicating an exhibition to Rombouts. "I'm really taken by the works we have in our collection by him," Van Dam says. "When I started doing the research, I couldn't find much information. No one has published a book about him. I had to piece everything together, and what I found impressed me. It's a shame that not many researchers have made the effort to focus on him. So we thought we would give him a chance to come out of the shadows."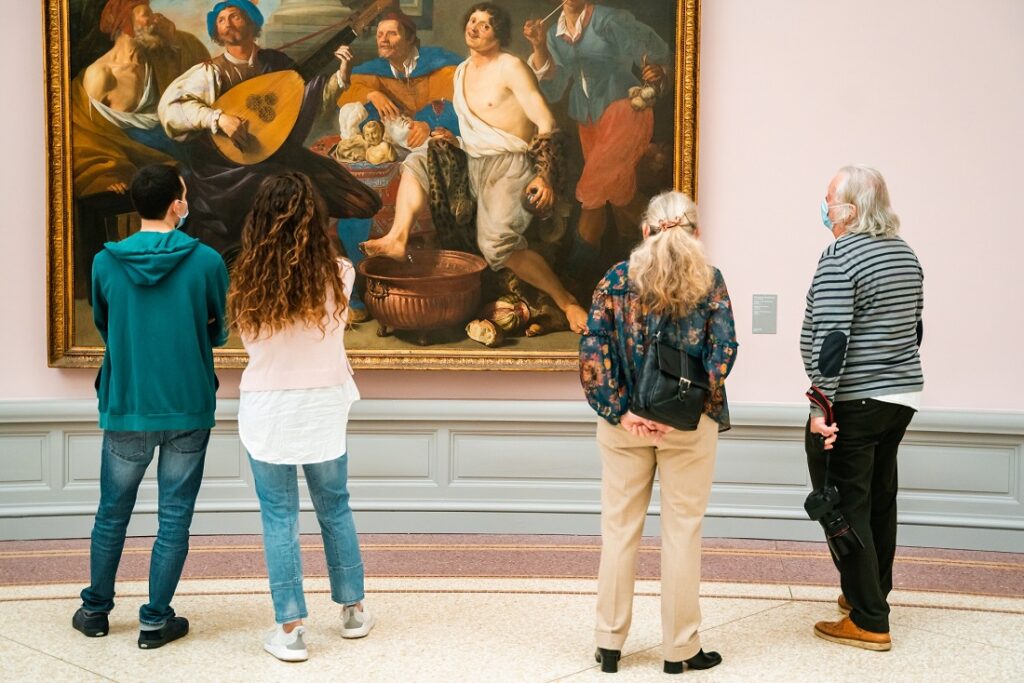 Those shadows are long, cast by his Antwerp contemporaries Peter Paul Rubens and Anthony Van Dyck. "Rombouts had a large studio on the Meir when he returned from Italy and was very well respected by them," says Van Dam. "Rubens and Van Dyck are superstars, painters of the highest level. They are in the same category as Da Vinci. But there are many other very good painters, and Rombouts is one of them."
The painter is a second-generation Caravaggisti – one of the wealth of European painters influenced by the legendary Caravaggio. By the time Rombouts travelled to Rome, Caravaggio was dead, but he met painters of many nationalities working in the style – with a realistic focus on the human condition and a dramatic use of light.
"The most important Italian follower of Caravaggio was Bartolomeo Manfredi, who Rombouts most certainly would have known," says Van Dam. There were several Flemish Caravaggisti, but Rombouts set himself apart through his use of colour, breaking away from the moody Caravaggio's trademark earth tones.
"The Caravaggisti were all much darker than Rombouts' paintings. In the beginning, he used chiaroscuro lighting, very typical for Caravaggio, but he also integrates these bold, sparkling colours," Van Dam says. This is certainly so in 'Card Players with Lute Player', borrowed from the National Museum in Warsaw, where the purples and blues of the clothing and the reds of the intricately patterned tablecloth are incredibly vivid, especially against the pallid background.
The son of a tailor, Rombouts also surpassed other Caravaggisti in his rendering of garments. "His clothes were inspired by theatre and street musicians," says Van Dam. "He has a lot of attention to detail for a Caravaggisti. Many of them, for instance, paint the lute, but it isn't accurate. You wouldn't be able to play it. Rombouts paints a lute you can play."
More than a museum
The Rombouts exhibition, as well as the current exhibition at MSK Gent – dedicated to early 20th century Ghent painter Albert Baertsoen – are within the museum's walls, but most of the rest of the programme takes place throughout the city. The museum is working with schools and social agencies to try to reach people who might not otherwise venture inside.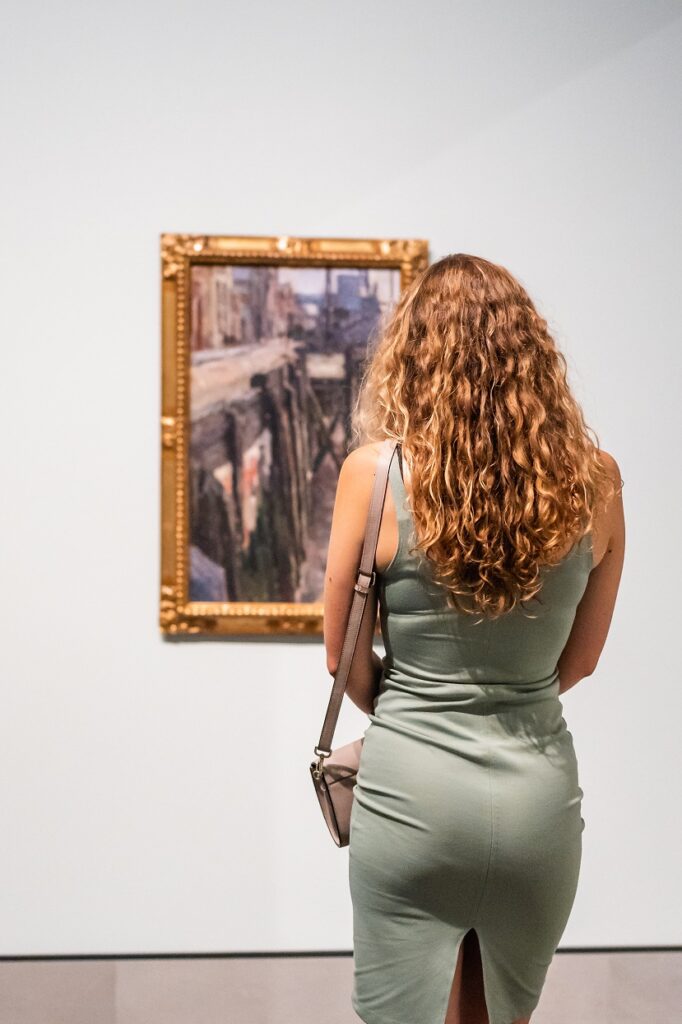 This is in keeping with Sellink's ideas about what a museum should be. Previous to Ghent, he served as the director of the Fine Arts Museum in Antwerp and the Bruges museum collective, Musea Brugge. "Diversity and inclusion are vital, more vital than ever," he says. "Our extra muros programme reaches out to people who do not come from backgrounds where museum visits are really done. We are trying to make the museum a place where everyone feels welcome."
His second guiding principle is to ensure the museum is open to the public for discussion and debate. "I like it when a good exhibition leaves you with more questions than answers," Sellink says. "Museums have long felt themselves to be institutions that provide answers, like 'This is the canon, you must look at it this way.' Education is important, but so is raising issues on which you do have final answers and where you stimulate people to reflect or to think."
---
What's on at MSK?
MSK 225 The anniversary year includes several extra activities, inside the museum and out. There are tours of spaces reflected in local paintings, such as Citadelpark and the historic cemetery Campo Santo, as well as workshops for children. Until September 3, 2023.
Theodoor Rombouts The big event of MSK's anniversary year is the first-ever retrospective of 17th century painter Theodoor Rombouts. Largely overlooked due to cultural and artistic preoccupation with contemporaries Rubens and Van Dyck, Rombouts gets his due at an exhibition bringing some 30 of his works together with an equal number by his fellow Caravaggisti. From January 21 to April 23, 2023.