Despite Belgian supermarkets stepping up measures to incentivise people to eat less meat, with initiatives becoming more numerous and creative in recent years, concrete targets are still lacking a recent study found.
This year's edition of the "Superlist Environment" study analysed steps taken by major supermarkets Colruyt, Delhaize, Carrefour, Aldi and Lidl — which together make up 80% of market share in Belgium. It concluded that supermarkets can do better to promote plant-based and sustainable diets among their customers.
"Supermarkets have taken the first steps but are still not doing nearly enough to get consumers to shop sustainably," said Laura Clays, spokesperson for Test Aankoop, which helped carry out the survey. "Buying sustainably should become a logical choice. And in that respect, there is still a lot of room for improvement."
The assortment, shop environment, promotions and policies on plant-based alternatives and sustainable products were scrutinised. Lidl and Delhaize came out as the overall leaders for encouraging their customers to shop sustainably.
"The differences between supermarkets are small. But if we pooled the best practices of all supermarkets, we would immediately take a big leap forward," said Jelle Goossens, spokesperson for Rikolt, an NGO international supporting farmer families worldwide.
Neglecting responsibilities
Eating less meat and moving towards a plant-based diet is an obvious and crucial step towards reducing one's environmental impact. But supermarkets could do much more to facilitate this.
The survey highlighted that two-thirds of ready-made meals contain meat or fish – just 4% of the pre-prepared meals surveyed are entirely plant-based. In promotional leaflets, seven in ten offers have meat or fish as the main ingredient. Meanwhile, supermarkets currently have no set targets to increase the share of plant-based proteins sold.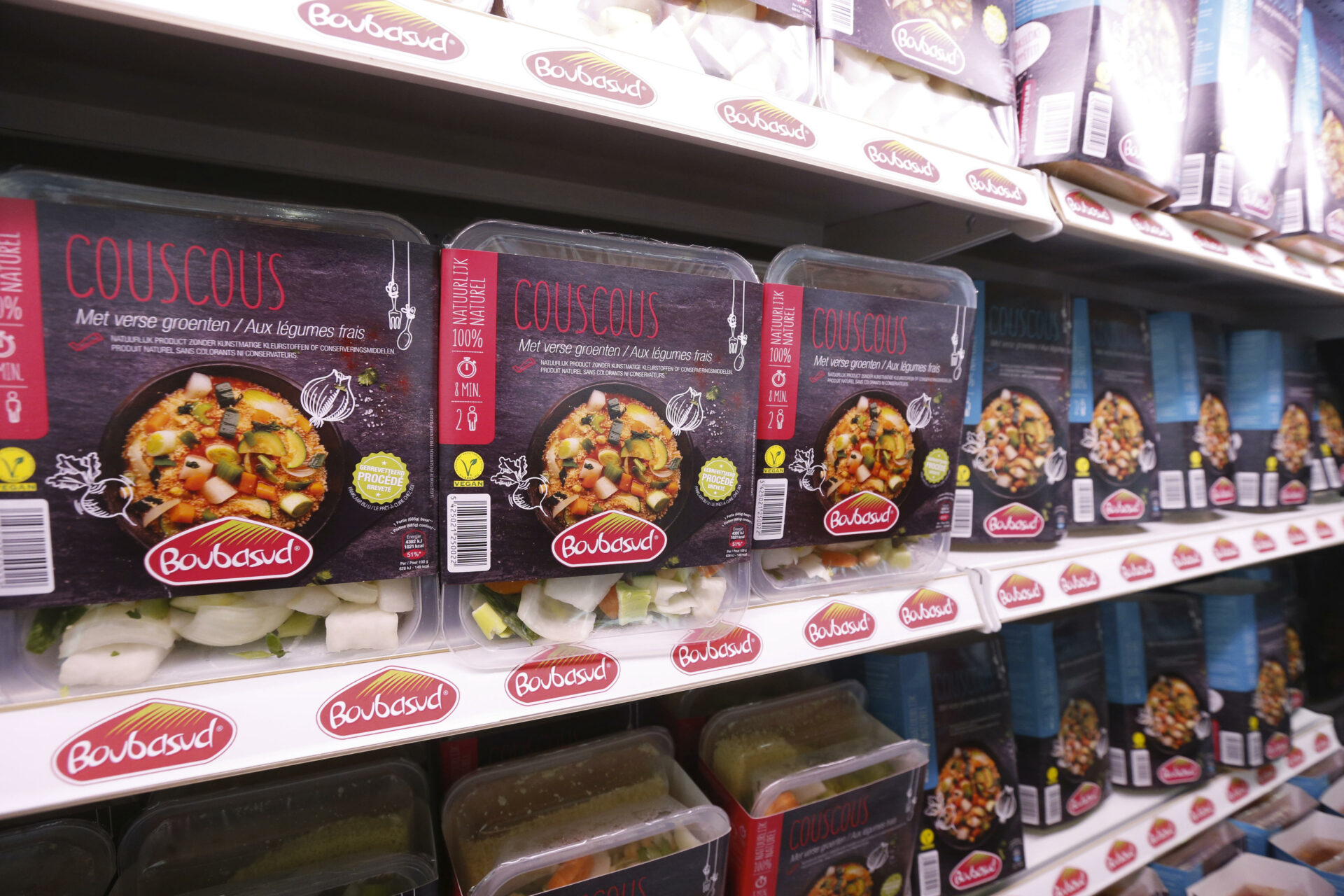 "Supermarkets have crucial levers in their hands to accelerate the shift to more plant-based food," said Heleen De Smet of Bond Beter Leefmilieu one of the partners supporting the study.
"How they lay out the shop, what recipes they recommend and what promotions they run: the opportunities are numerous and supermarkets need to take responsibility."
Vague on sustainability
The study also highlighted that supermarkets generally place the responsibility for making sustainable food choices on the public. Little indication is given to assist customers to choose more sustainable products. This could, in part, owe to the fact that chains don't guarantee that their entire range is sustainably produced.
Especially at Aldi and Lidl (where low prices are the primary selling point), there isn't a single sustainable option available in half of the product groups surveyed. Moreover, there is little or no transparency on the product's origin, transport or growing method. This is especially pertinent on the matter of soy for animal feed, palm oil and cocoa, responsible for a large proportion of global deforestation.
Related News
When it comes to concrete measures to curb food waste, supermarkets are making some efforts but only Delhaize has an action plan with clear definitions and measurable targets that it reports.
"Only with the help of concrete figures can a retailer take targeted actions to reduce losses and make financially sound choices," said Gil Op de Beeck of FoodWIN. "When it comes to food waste mapping, the biggest winners, besides our planet, are the retailers themselves."