The official website of the European Parliament has been forced offline by a large DD0S (distributed denial of service) attack, according to cybersecurity group BetterCyber. The website is reportedly unreachable in several countries in Europe, as well as the United States.
The attack comes just hours after the European Parliament voted to condemn Russia as a "state-sponsor of terrorism" for its attacks against civilian targets in Ukraine. Denial of service attacks are typically carried out by flooding the targeted machine or resource with superfluous requests in an attempt to overload systems.
DDoS attacks send millions of requests towards target webservers, forcing it offline as it strains the servers' resources. Pro-Kremlin hacking group "KILLNET" has claimed responsibility for the attack on its Telegram channel.
"KILLNET officially recognises the European Parliament as sponsors of homosexualism," the group wrote to its pro-Russian audience. KILLNET has claimed responsibility for a string of attacks in recent years, including on the European government websites, the Eurovision song contest, and private companies.
MEP Rasmus Andresen confirmed that MEPs do not currently have access to the website or "online systems." The DDOS attack was later confirmed on Twitter by Jaume Duch, the European Parliament's chief spokesperson.
"The availability of (the European Parliament) website is currently impacted from outside due to high levels of external network traffic. This traffic is related to a DDOS attack (Distributed Denial of Service) event," he said. The EP is aware of the problem and working to get its services back online.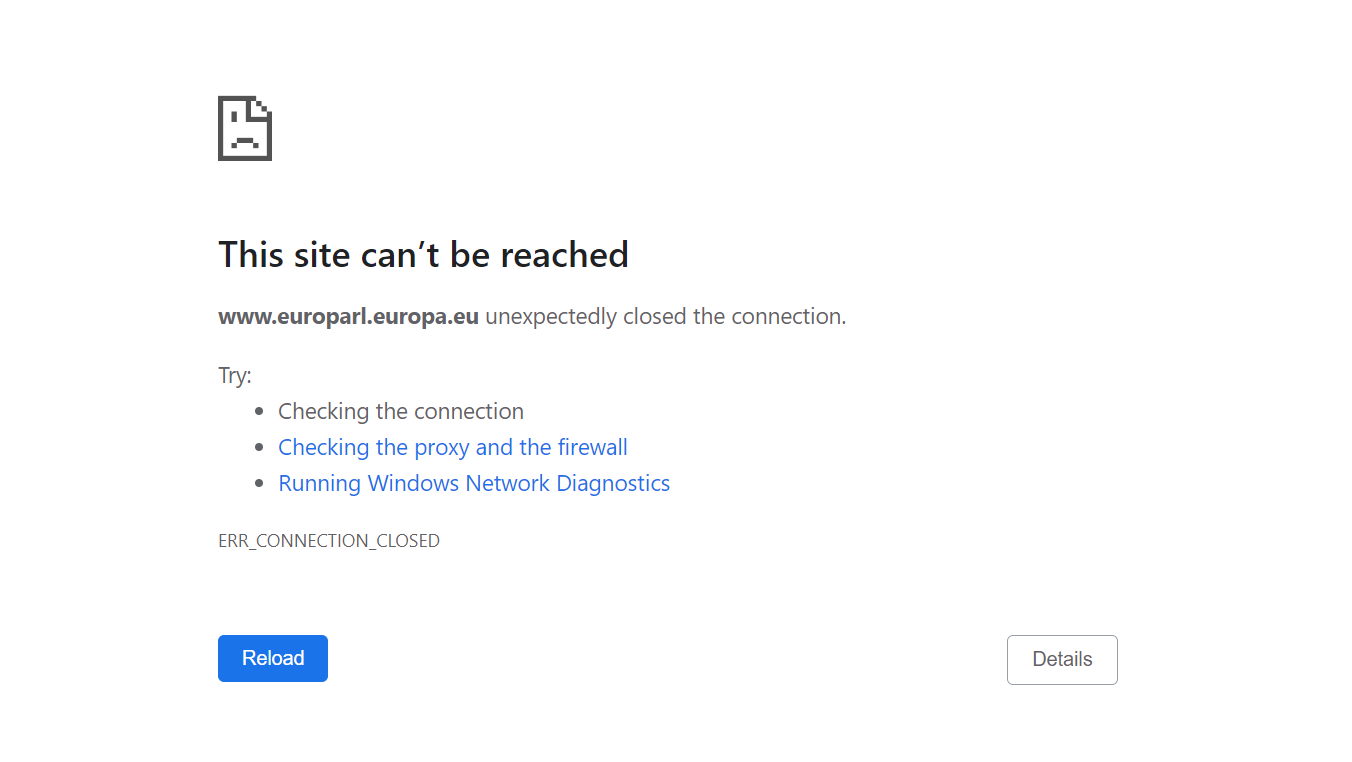 Related News
The group has ramped up its attacks following the Russian invasion of Ukraine and subsequent European sanctions. Other pro-Kremlin groups, often sponsored directly by the Russian state, increased the complexity of their attacks against Ukrainian and European nations at the start of the war.
In a private comment to Euronews, one EU insider said that the attack was one of the "most sophisticated in recent history."
Other EU services, such as Parliament's multimedia centre, have not been affected by the attack.