Roma people were among the hardest hit groups during the COVID-19 pandemic and continue to lag behind the rest of the population as regards access to health care and long-term care for elderly people despite EU funded integration programmes.
A new research report. released by the European Roma Grassroots Organisations (ERGO) Network last week, shows that a significant health inequality gap exists between Roma and the majority population, persisting across every area of physical and mental health and well-being, including rates of suicide, disability, neglected dental care, lower life expectancy, and higher infant mortality.
ERGO is a European umbrella organization, founded in 2008, and consists of NGOs from 32 countries representing grassroots Roma communities across Europe. The network is chaired by Swedish former MEP Soraya Post who opened its annual Policy Conference in Brussel where the report was launched.
The figures speak for themselves. According to Fundamental Right Agency (FRA), 26 % of Roma are not covered by national health insurance and/or private insurance, 28 % of Roma feel limited in their activities by their state of health, and 22 % of Roma have a long standing illness or health problem. There is a 10-year difference in life expectancy between Roma (64 years) and non-Roma (74 years).
In a video address to the conference, MEP Peter Polak (EPP, Slovenia) stressed the underlying socio-economic conditions under which Roma often are living as the main causes of their worrying health-situation: settlements or segregated neighborhoods, where accidents are prone to happen, neglected sanitation conditions, lack of clean water, and malnutrition.
Health facilities, especially preventive care, are seldom located close to where Roma are living, and when they do get access to health care, they might not feel welcome as patients and risk discrimination and antigypsism. An example of this was given from the Czech Republic, one of the countries in report, where there are hospitals with separated maternity wards for Roma mothers.
This does not necessarily mean different treatment, Sri Kumar Vishwanathan told The Brussels Times. He is a founder of an NGO (Life Together) for Roma and member of the Human Rights Commission in the Czech Republic. Contrary to the more widespread segregation of Roma pupils in separate schools or classes, separation in wards can depend on cultural and communication gaps.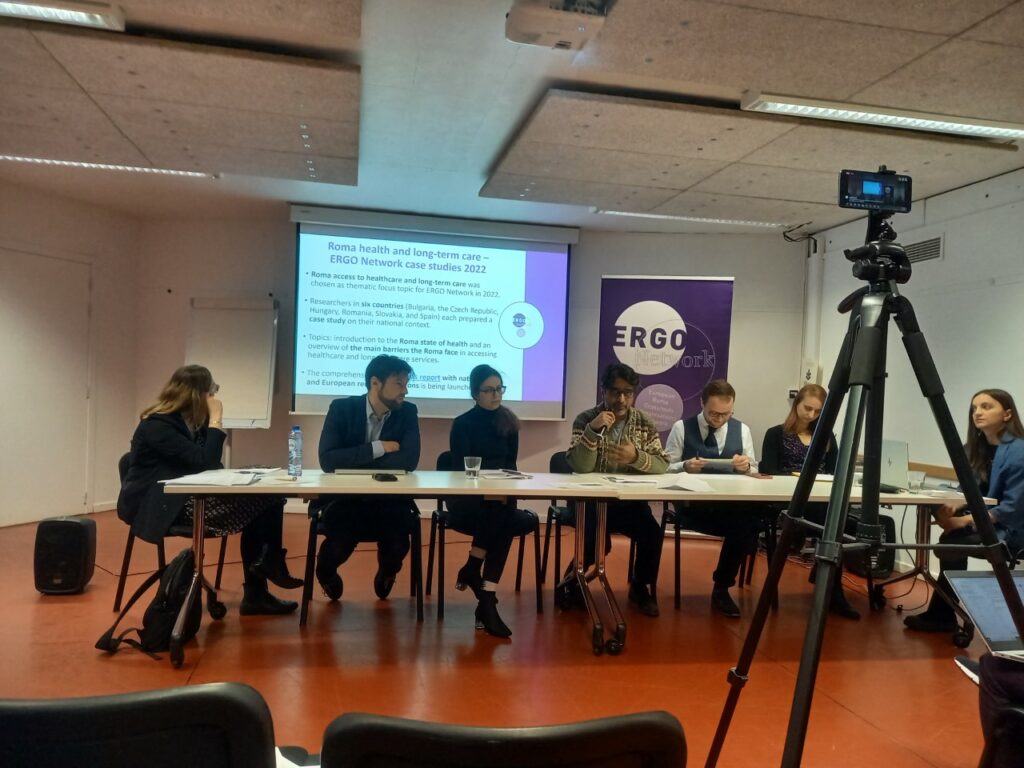 "A rights-based approach to healthcare must tackle unsanitary dwellings and living conditions, environmental hazards, lack of adequate nutrition, dire poverty and material deprivation, and unhealthy working conditions," he summarized the report.
The Roma face a double jeopardy, exhibiting poorer healthcare and long-term care outcomes than the majority while experiencing impeded or restricted access to services. The limited access to health care requires strong public investment to ensure an adequate supply of medical and care facilities as well as qualified personnel across the entire country, including in isolated Roma settlements, he stressed.
According to the report, Roma health mediators are employed in many communities to bridge the cultural gaps between services and residents but they do not exist in every country (Czech Republic, Hungary, Spain) or are under-utilised where they exist (Bulgaria, Romania and Slovakia).
"Health mediators must be Roma themselves, formally employed by the national health system with adequate pay, ongoing training, and due recognition by all healthcare professionals," Vishwanathan underlined.
Asked about any progress during the Czech EU presidency, he mentioned the decision to grant compensation to women who were forcibly and illegally sterilised in the past. This is a fight which he has fought for years and it could benefit up to 1000 women still alive but the competent ministry is slow in granting the compensation, he said.
The report is based on data collection which was carried out by Roma NGOs in April-September 2022 and covered six EU member states (Bulgaria, the Czech Republic, Hungary, Romania, Slovakia and Spain), all countries with significant Roma minorities. While the country-specific reports differ in methodology, they identify common health-care problems and shortcomings in all countries.
The case studies include targeted national recommendations. What unites them all is that social determinants greatly influence the poor Roma state of health. These determinants are linked to education, employment and housing, the three other focus policy areas in the EU Roma Strategic Framework besides health.
In October 2020, the European Commission presented a 10-year plan to improve the living conditions for Roma in the EU and support their integration in society. The new strategic framework has the same holistic approach as in the past but was widened to include equality, inclusion, and participation.
The Commission is currently preparing a Communication, following its interservice consultation, on the national Roma strategies. The Communication is due in mid-December and will include a differentiated approach to the EU countries with country-specific advice. The country strategies will be assessed in 2024, the same year as FRA will carry out a new survey.
With its timely research report on health, ERGO hopes that the report will kick-start a debate with policy makers on the health-care situation for Roma in the EU and feed into the Commission's policy documents.
The Roma are Europe's largest ethnic minority. Out of an estimated 10-12 million Roma in Europe, some 6 million live in the EU. About 1 million live in the Western Balkans and 2.8 million in Turkey. Contrary to previous enlargement rounds, Roma integration is one of the conditions candidate countries have to fulfil to join the EU.
M. Apelblat
The Brussels Times