Riots broke out in Brussels' city centre late on Sunday afternoon following Morocco's win against Belgium in the FIFA World Cup group stage.
Around a hundred riot police backed by water cannons had to intervene when fans vandalised street furniture and threw projectiles in the direction of the police.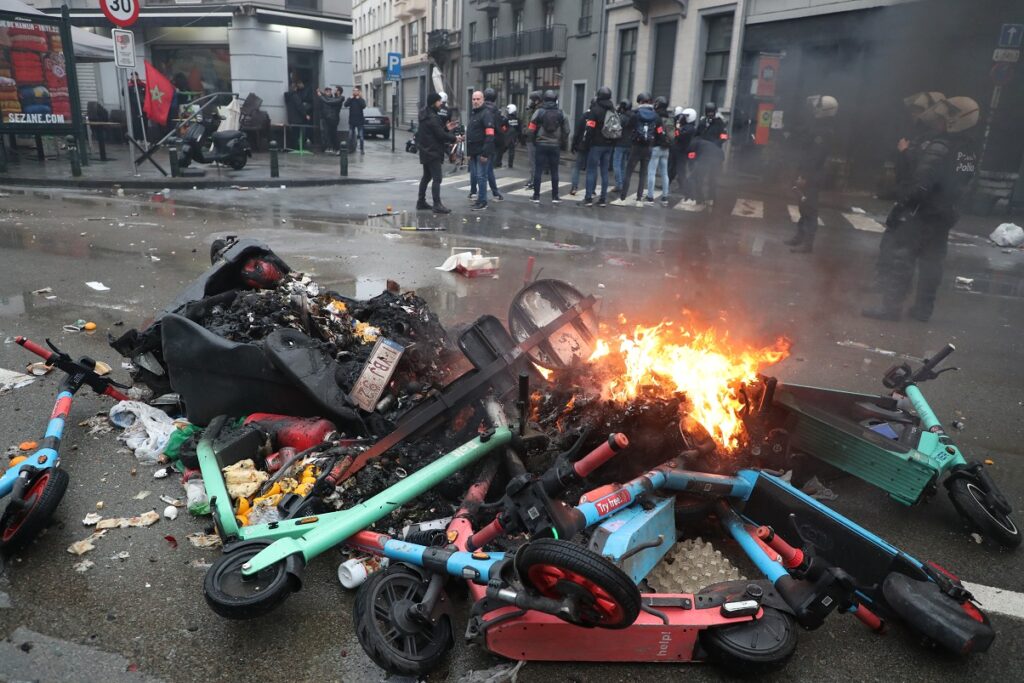 The Brussels-Capital/Ixelles police zone issued calls via Twitter for the public to avoid the area around Boulevard du Midi and the adjacent streets.
Brussels Mayor, Philippe Close, also took to Twitter to condemn the incidents following the football match.
Translation: "I condemn in the strongest possible terms the incidents of this afternoon. The police have already intervened firmly. I therefore advise supporters not to come to the city centre. The police are using all their resources to maintain public order."