The Brussels Times selects some of the best exhibitions currently on show in museums and galleries.
OUR COLLECTION IN QUESTION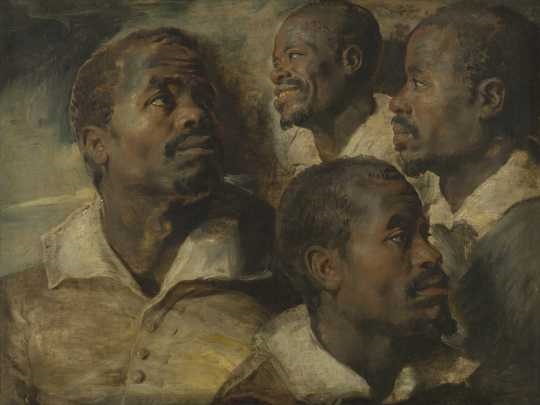 A pair of special exhibition rooms at the Royal Museums of Fine Arts of Belgium seeks to boldly explore two current social matters: the restitution of looted artwork, and the revision of a title to one of Ruben's masterpieces. Aiming to be a laboratory for reflection that will result in impactful changes to how museum collections are created and managed, the museum believes that scientific research done within its capacities can contribute to the debate currently taking place.
The first room focuses on looted artwork, in particular but not exclusively in the context of the Second World War. It features a painting by German artist Lovis Corinth, which is used to demonstrate the complexity of the restitution process. A second room centres around one of Ruben's works that depicts four studies of the head of a black man.
The painting's name has been changed twice, most recently in the wake of the Black Lives Matter movement, but the discussion continues. This exhibition hopes to validate public reactions while furthering the debate on its divisive previous titles, creating a dialogue that includes questioning Ruben's original intentions and his perception of people of colour.
Royal Museums of Fine Arts of Belgium
February 10, 2022 to July 30, 2023
Tuesday to Friday from 10am to 5pm, Weekends from 11am to 6pm
Rue de la Régence 3, 1000 Brussels
Admission €10, seniors €8, students 19-25 €8
ALABASTER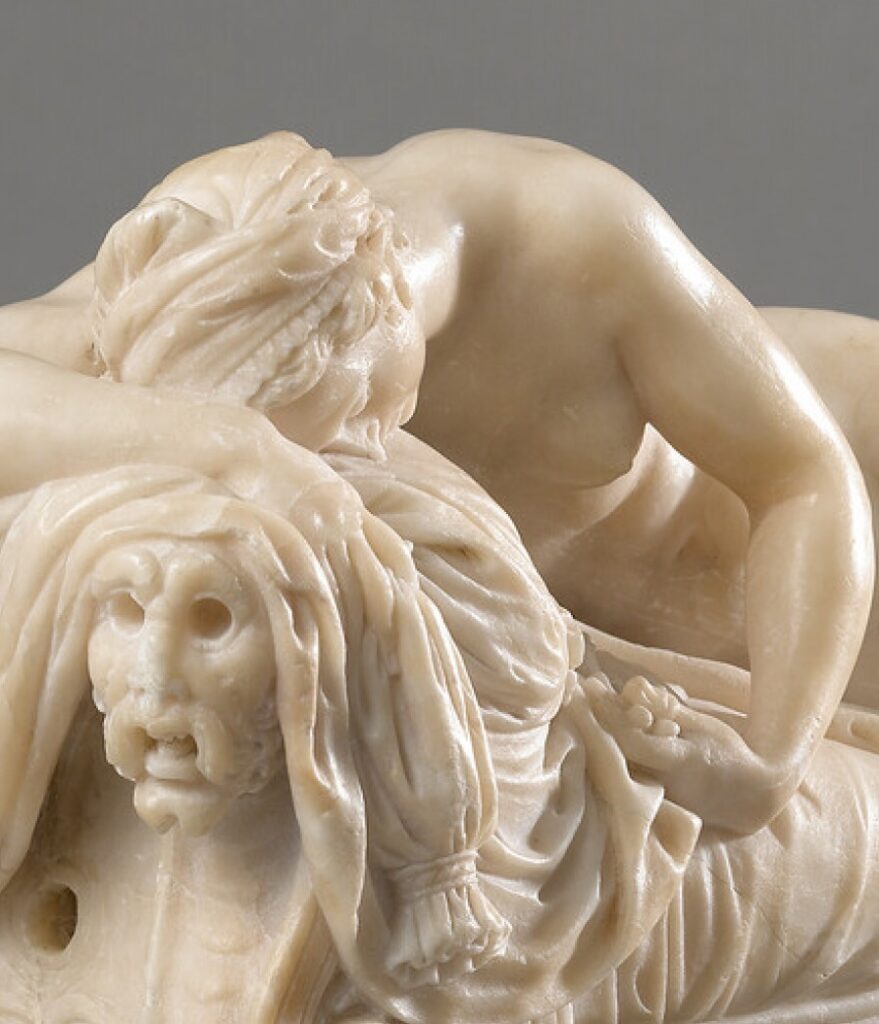 This special joint exhibition between the Museum Leuven and the Louvre seeks to shine a light on what was once one of the most popular sculpting materials in Europe: alabaster. Considered more luxurious than gold and as soft as velvet, many a masterpiece from the 14th to the 17th century was carved from alabaster.
From Gothic retable fragments and Baroque altars to unusual collectables and gigantic tombstones, visitors will not only discover priceless works of art but also learn about the characteristics and qualities that made alabaster such a popular material for some of Europe's best sculptors, including contemporary works by the Belgian artist Sofie Muller. Given newly-quarried alabaster's softness and the sturdy final product, the exhibition seeks to draw lessons about the fragility of human psychology.
Museum Leuven
October 14, 2022 until February 26, 2023
Friday to Tuesday 11am to 6pm, Thursday 11am to 10pm
Leopold Vanderkelenstraat 28, Leuven
Admission €12, youths up to 25 €5
BOND IN MOTION
Fans of the James Bond movie franchise are invited to relive their favourite 007 movies in a special exhibition that features sets, movie props and nearly 50 original vehicles that were used in the films. These include cars, motorbikes, planes, helicopters, submarines and more, including the No Time To Die Aston Martin DB5.
The special collection celebrates a cinematic legacy that has just celebrated its 60th anniversary, with the first Bond film released in 1962. Visits will see iconic tech gadgets up close, and the film sequences they appear in will be displayed nearby. This exhibition is described as appropriate for all ages.
Brussels Expo
December 8, 2022 to February 5, 2023
Mondays, Wednesdays and Sundays from 11am to 8pm, Fridays and Saturdays from 11am to 10pm
Pl. de Belgique 1, 1020 Brussels
Admission starts at €17
OXALÁ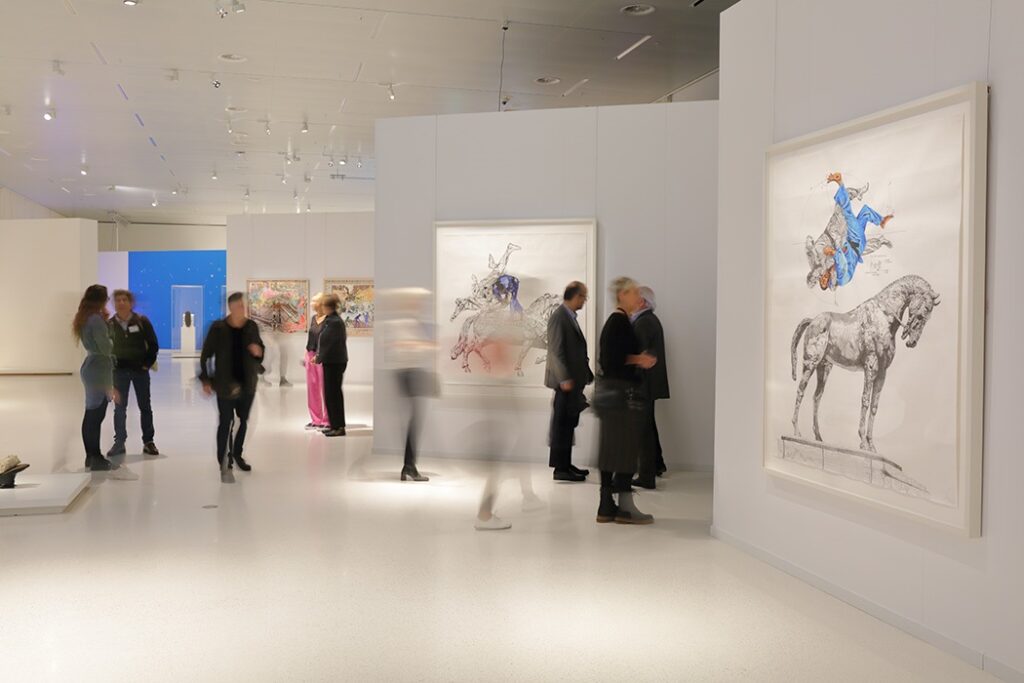 In a special exhibition at the Royal Museum for Central Africa, works from twenty-one European artists and intellectuals whose family origins lie in the former colonies in Africa will be on display. Their works, created in a post-colonial context, reflect on themes such as heritage, cultural memory and identity.
'Oxalá' in Portuguese means 'I hope,' an expression akin to 'Inch Allah' or 'God willing.' The exhibition questions the idea of an open Europe and an identity tied to heritage, breaking down stereotypes and examining what integration truly entails in a decolonised world that has not yet fully reckoned with its past. This travelling exhibition made its debut in Marseille before moving to Lisbon and now just outside of Brussels in Tervuren.
Africa Museum
October 7, 2022 to March 5, 2023
Tuesday to Friday, 10am to 5pm, Saturday to Sunday 10am to 6pm
Leuvensesteenweg 13, 3080 Tervuren
Admission €10, seniors €8, youths up to 25 €4
HARRY POTTER: THE FORBIDDEN FOREST EXPERIENCE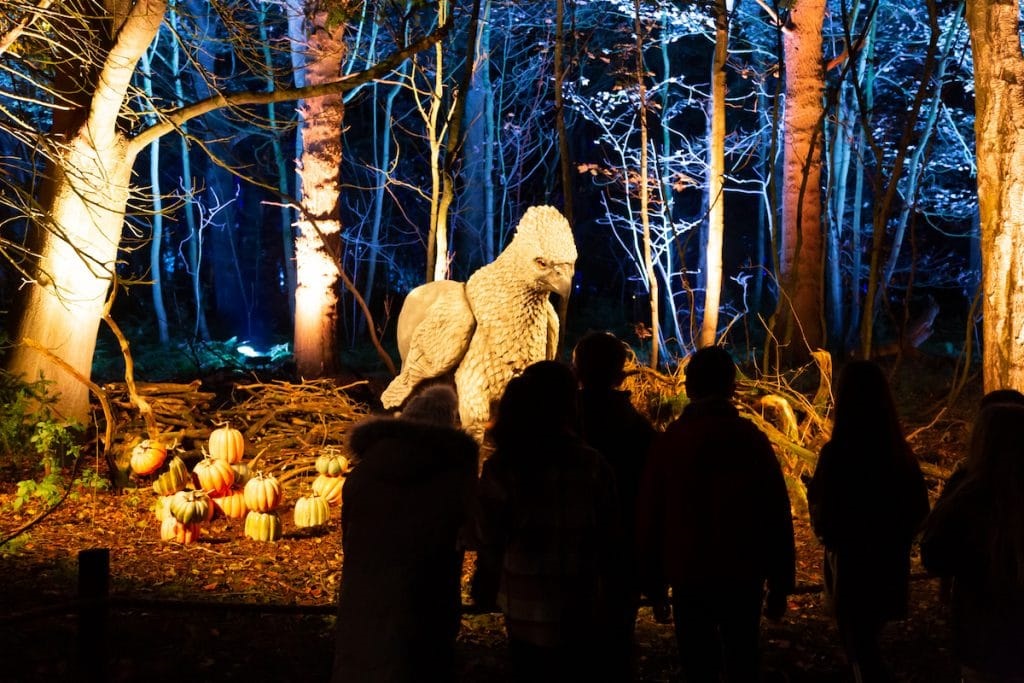 Potterheads will get a chance to experience one of the most mystical elements of the popular children's book series this fall, as a luminous forest trail takes visitors through a recreation of the infamous Forbidden Forest. The trail features elements of the wizarding world, including creatures from both the Harry Potter series and the most recently-released Fantastic Beasts.
From Hippogriffs to centaurs and unicorns to Niffleurs, plus many more, fans will feel as though they're exploring the real Forbidden Forest, as the woods around the Groenenberg come to life. A themed village accompanies the attraction, and a waiting list is in place for expected sell-out dates.
Groenenberg Castle and Estate
November 5, 2022 to February 5, 2023
Session dates and times vary
Konijnestraat 170, 1602 Sint-Pieters-Leeuw
Admission varies by session, from €23 to €55 for an adult and €19 to €40 for a child
SQUARELY FUNNY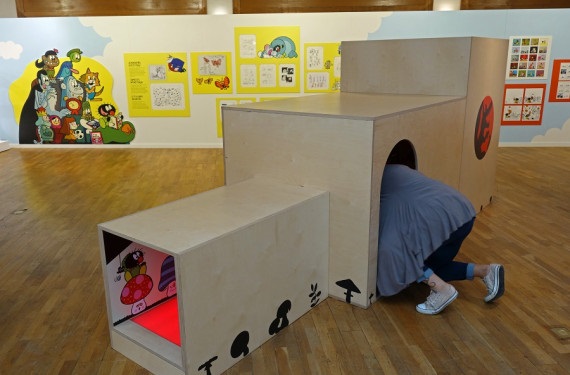 Families looking to enjoy a museum trip with the kids will enjoy one of the newer temporary exhibitions at the Comics Art Museum in Brussels. Petit Poilu is a popular and completely wordless comic book designed to be accessible to children from the age of 3.
With places to crawl, climb, jump and read, the exhibition is designed to capture the imagination in much the same way the adventures of Petit Poilu do, as he navigates a world far too big for him. But even adults will appreciate the special behind-the-scenes look at this beloved invention of comic artist Pierre Bailly and scriptwriter Céline Fraipont.
Comics Art Museum Brussels
October 20, 2022 to August 15, 2023
Tuesday to Sunday, 10am to 6pm
Rue des Sables 20, 1000 Brussels
Admission €12, children 6-11 €5
FACE TO FACE WITH DEATH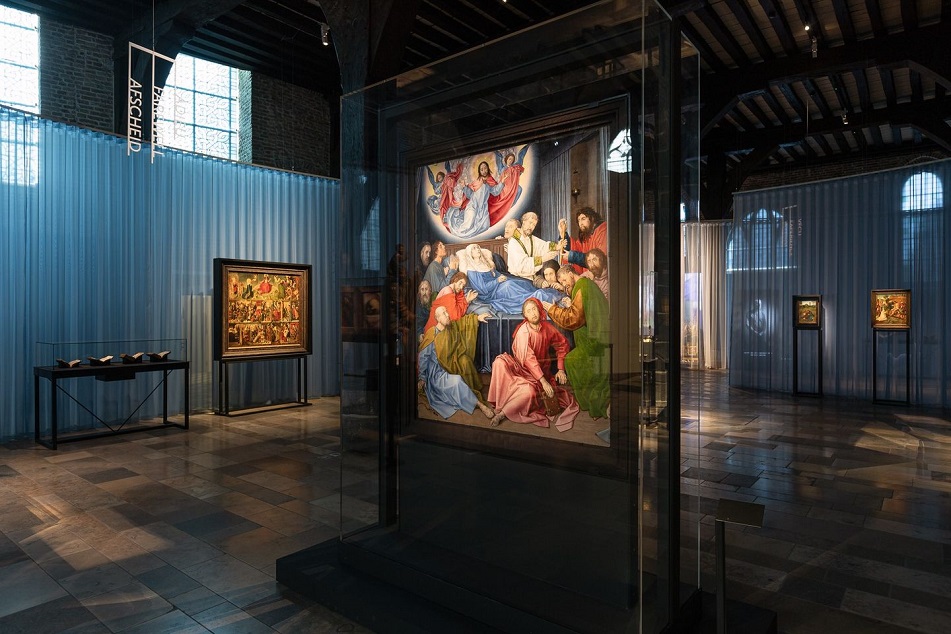 An exhibition held in the converted mediaeval hospital of Sint-Jans in Brugge takes visitors on a journey to confront the inevitable. 'Face to face with Death' explores six themes, each developed with reference to a masterpiece including works from Hans Memling, Jan Provoost and Albrecht Bouts.
Complementing these are sculptures, manuscripts and pieces of music, all intended to bring visitors face to face with death in its different forms. Visitors are invited to reflect on meaning and spirituality, along with what it means to say a final farewell to loved ones.
Musea Brugge (Sint-Janshospitaal)
October 28, 2022 to February 5, 2023
Tuesday to Sunday, 9:30am to 5pm
Mariastraat 38, 8000 Brugge
Admission €12, youths up to 25 €10