Inflation in Belgium fell from 10.63% last month to 10.35% in December, according to new data released by Statbel, Belgium's statistics office.
The report noted that the high inflation rate is primarily a consequence of elevated energy and food prices, with energy inflation currently running at 32.88% (accounting for 3.25 percentage points of Belgium's total inflation rate) and food inflation at 14.53% (contributing 2.77 percentage points to the total inflation rate).
The data means that this is the second month in a row in which Belgium's inflation rate has decreased, after peaking at 12.27% in October. Worryingly, however, 'core' inflation — which strips away the impact of energy prices and unprocessed food on overall inflation — continued to rise in December, reaching 7.34% from 7.16% last month.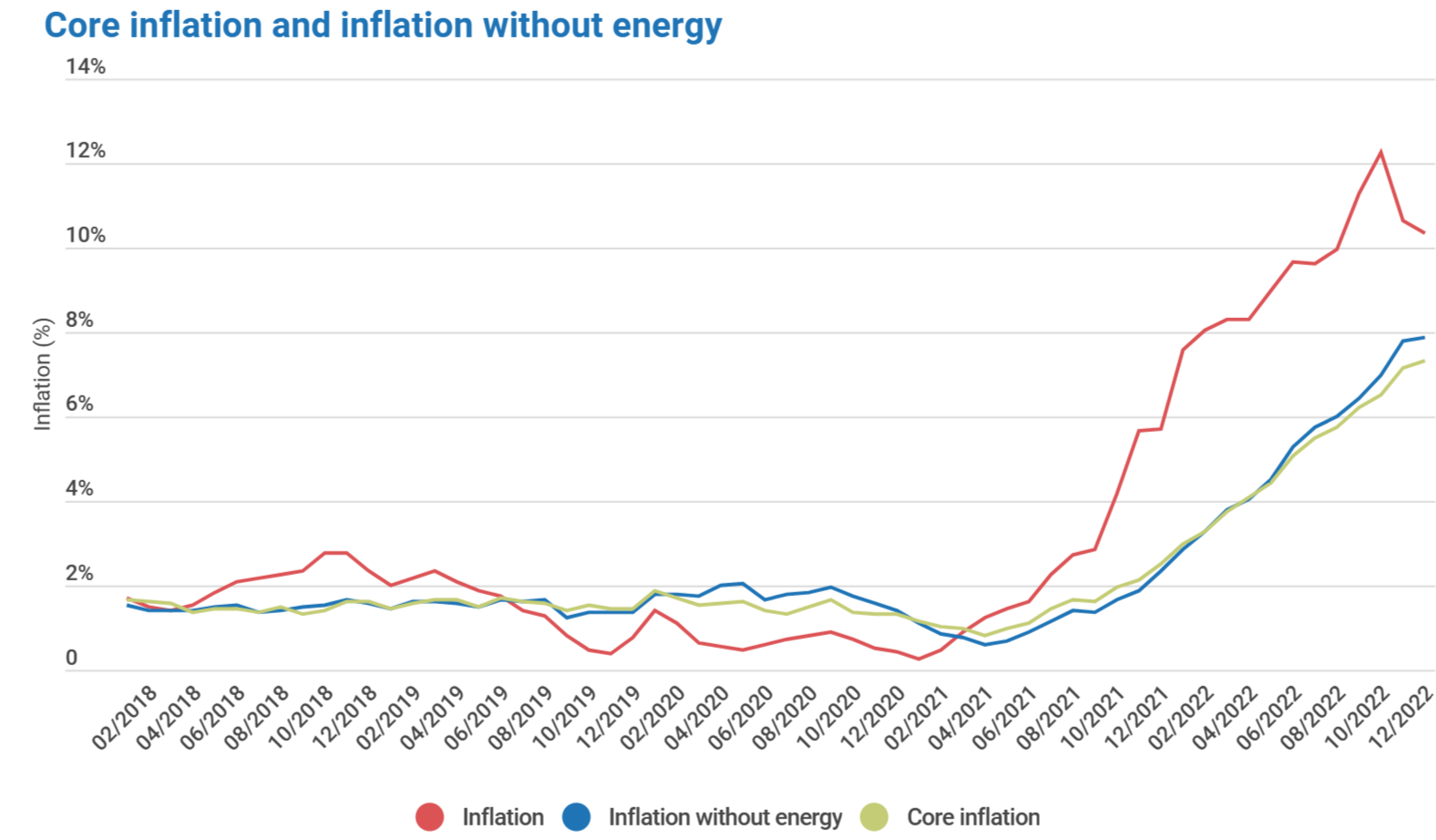 Indeed, it is precisely this continued increase in core inflation — as well as a possible surge in energy prices precipitated by another cold snap — which has led some economists to expect overall inflation to pick up again in the near future.
"Despite the stabilisation of energy prices, we will see price increases for at least a few more months," Philippe Ledent, a Senior Economist at ING Bank, told l'Echo.
Related News
This risk of sustained future inflation has led some economists to recommend that Belgium overhaul its system of government-mandated wage indexations, which, they claim, could potentially lead to a dangerous wage-price spiral, whereby wage rises lead to a surge in prices which then leads to greater demand for further wage increases.
According to the most recent data published by Eurostat, the EU's statistics office, Belgium's current rate of inflation remains higher than the eurozone average of 10.1%, although it is below the average rate of 11.1% for the EU as a whole. Eurostat also notes that, much like in Belgium, the current high inflation across the EU is primarily due to soaring energy and food prices.