Queen Mathilde celebrates her 50th birthday on Friday. As the consort of King Philippe reaches this milestone, she can look back on her impact on the rising popularity of the royal family.
Mathilde was born on 20 January 1973 in Uccle and is the daughter of a Belgian Count Patrick d'Udekem d'Acoz and a Polish Countess. She met Philippe through her older sister Marie-Alix d'Udekem d'Acoz, and the two were married on 4 December 1999.
Her marriage to Philippe raised her brothers from squires to counts and her family's coat of arms was elevated by the royal connection.
But the royal family itself has also benefitted from Philippe's marriage, the King sometimes seen as somewhat stiff and awkward whilst Mathilde is considered more approachable, putting guests (often foreign dignitaries) at ease.
A popular figure
Mathilde is popular in both French-speaking Wallonia and Flemish-speaking Flanders. For a politically, culturally and linguistically divided country, the monarchy can serve as a unifying institution.
According to a survey in 2017, 70.8% of Belgians were satisfied with the work of the Queen, which included humanitarian missions and promoting mental health.
Among French-speaking Belgians, her popularity figure rose to 77.4%, while in Flanders it was 71.4%. To the divided country, her fluency in both French and Dutch, as well as English and Italian, is undoubtedly helpful. It is also important to note that all constitutional power is held solely by King Philippe.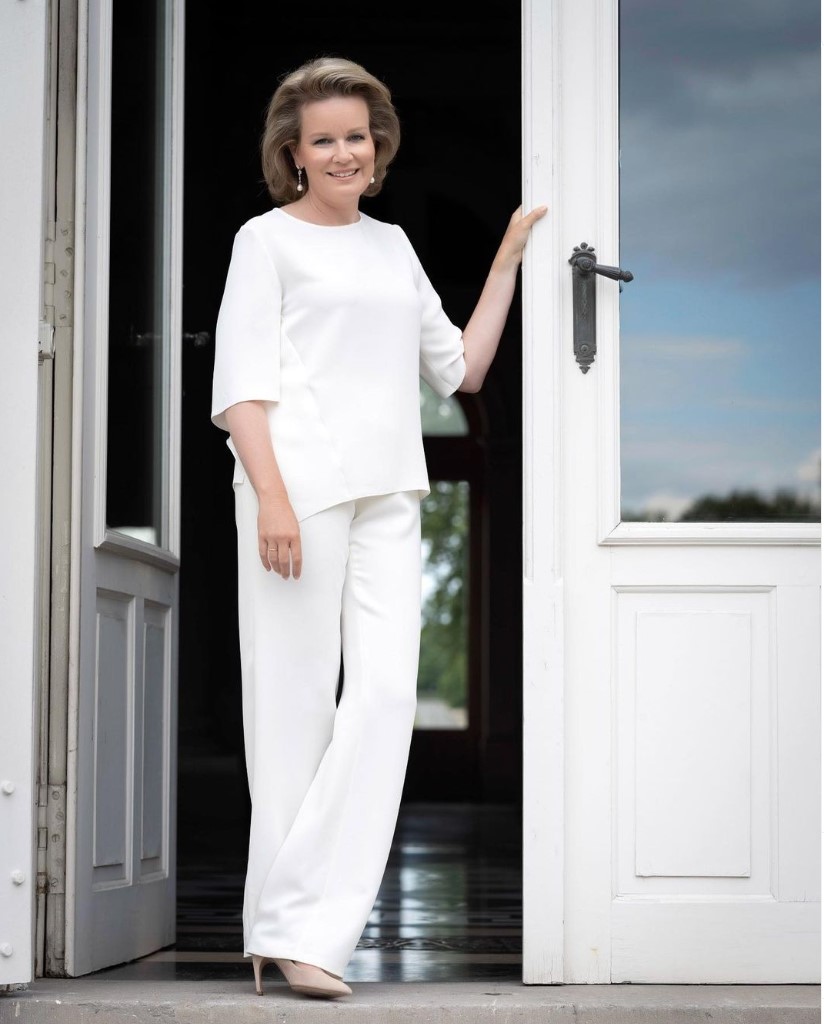 Support for a republic is stronger in Flanders compared to the south but not enough to destabilise the throne. Whilst Flemish nationalists urge a more regional autonomy, many appreciate the stability the monarchy brings and recognise the work that the royal family does to promote Belgium abroad.
With a majority of Belgians in favour of the monarchy, Philippe and Mathilde aren't likely to lose any sleep about their future. 58.2% of the population supports the monarchy and just 25.4% wants a republic.
Related News
Although no official event will take place for her birthday, the royal palace released two new portraits for the occassion that symbolise her desire to meet the public as well as her focus on humanitarian issues.
A special programme will air on VTM and RTL-TVI at 19:50 that will include details about her life and how it changed after she met Philippe. Before her marriage, she trained to be a speech therapist.
In addition to being Philippe's consort, she is also mother to the heir Princess Elisabeth. Philippe and Mathilde have four children.