Every year thousands of people arrive in Brussels to make their home in the city. Although there are many reasons that attract them to this capital of Europe, the need to complete administrative formalities is something they share. Brussels Capital of Europe, the Brussels-Capital Region, the Brussels Region, Greater Brussels, the City of Brussels or quite simply Brussels...For people arriving from abroad it can all seem rather confusing.
This is something that KBC Brussels has clearly understood. More than a financial partner, today it is an essential expert in helping expatriates settle in the capital of Europe. Opening a bank account is often the first thing to do when moving to a new country. For the customer, the bank is therefore the first point of contact in an unfamiliar environment.
KBC Brussels has 21 branches located throughout the region, 13 of which have an expats profile. When you walk into one of these branches you can expect to be welcomed in one of the 14 languages spoken by our experts, an exception in the Brussels banking sector.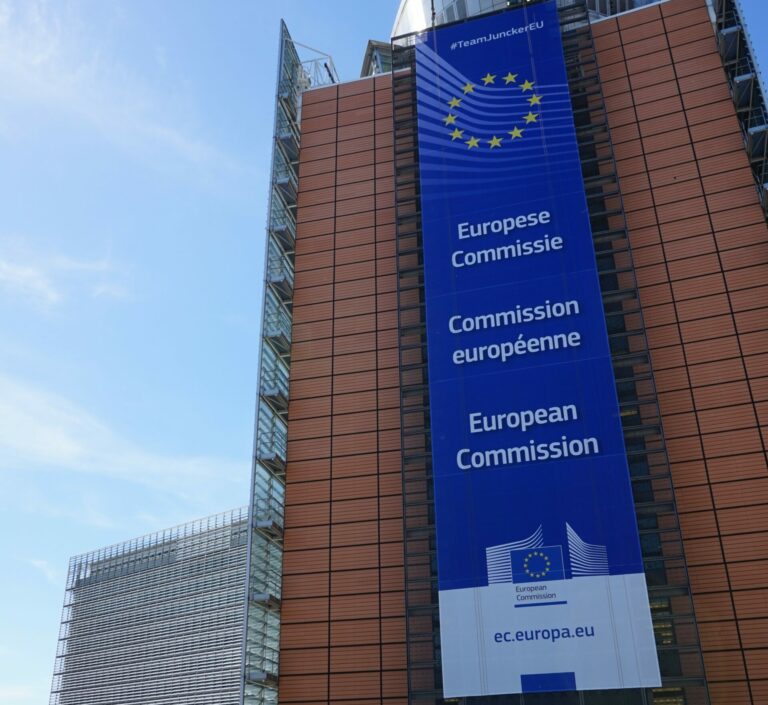 Simplified formalities and digitalisation
Under the leadership of its CEO Johan Thijs, KBC Group has made major investments in developing its digital offer. The results could not be more tangible: in 2021 the KBC Brussels Mobile application was voted the best mobile banking application in the world. Thanks to this drive for digitalisation and solid customer experience, expats who bank with KBC Brussels can prepare their arrival in Brussels before they even set foot in the country. Opening a bank account, changing your tax domicile, using financial services, hiring a bike or a car or practical questions about everyday life in Brussels…a couple of clicks and it is taken care of - 95% of requests are dealt with rapidly online.
Settling in as a family
For many expats who settle in a city like Brussels it is a family move. Choosing from the capital's 19 "communes" or boroughs, moving into and furnishing a home, finding a school or university that meets the children's needs - while not interrupting the careers of the parents - are all challenges faced by 20% of the KBC Brussels clientele. That is why the bank works closely with European and international relocation service providers such as Bright Expat or Relocators. Together they offer a human information and contact point that is unique among the sometimes confusing array of financial and operational services competing for your attention at the time of such a major change. A reassurance that is more than welcome when arriving with a family in the European capital.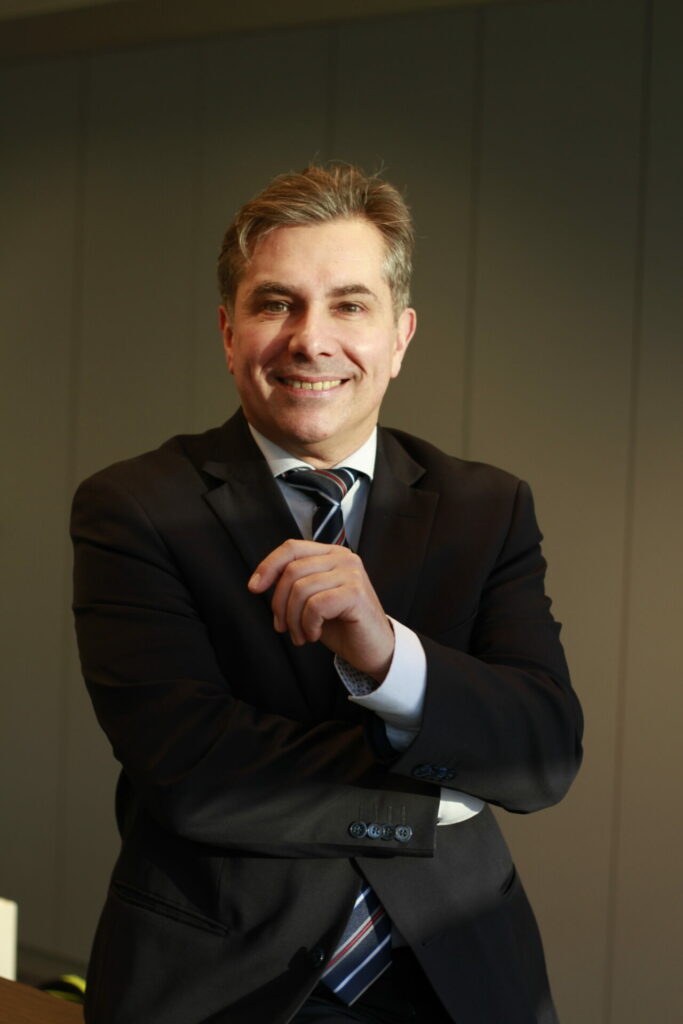 "I either find the path or I make one"
When you enter the KBC Brussels branch at the Schuman roundabout, Stephan Ferrara will never be far away. He welcomes you with a friendly and reassuring smile, almost as if he already knows what you are thinking. The result of 25 years' experience.
He is what is known at KBC Brussels as an "expats expert". In other words, it is he who will avoid sleepless nights for future arrivals who have to deal with all the administrative and financial obligations that come with their move.
When he is not moving heaven and earth to enable them to live the life of their dreams in Brussels, he finds his pleasure in scuba diving, walking in the Forêt de Soignes or playing team sports.
"As a child I played soccer as a midfielder. This role meant I had to always understand the game, be alert to opportunities and then combine them effectively to allow the attackers to score the goals. Today the attackers are my customers."
A sense of teamwork that did not cause him to lose sight of his personal objectives. When in 2017 he was asked to join KBC Brussels, he had no hesitation. Today, five years later, he speaks of the privilege of welcoming a warm clientele of expatriates who will be pursing their careers in Belgium in the short or medium term. The son and grandson of an Italian emigrant his work at times reminds him of his own family's history.
"I have expat DNA in my blood. Even if the situations were different at the time, I have always been interested in the movement of human populations and the courage of these people. That is why I try, with empathy, assertiveness and in all modesty, to put myself in their position. My customers do not have the same history as me but they have also been uprooted and deserve well-intentioned support."
A polyglot and true cosmopolitan who loves to leave Brussels to discover the world, Stephan also travels without leaving his chair thanks to his customers. "I don't know many travel agents who could say the same!" For Stephan, patience, flexibility, empathy, team spirit and the ability to listen are essential qualities for a good "expats expert". A confirmed team player, he is convinced that you are nothing without others.
"KBC Brussels offers the perfect environment in which to develop your qualities and aptitudes and is the perfect partner for anyone doing business in the Brussels metropolitan area. We have become experts in managing the specific challenges of the capital, whether in terms of entrepreneurship, real estate, mobility or talent management."
In the future, Stephan wants to continue to make people happy and support them in resolving everyday difficulties while at the same time proposing simple, human, effective and instantly available financial solutions. "I either find the path or I make one," he concludes.